The Casino Fandango just keeps growing and growing. It opened a few years ago in a small corner of an old hardware store. It has since expanded to fill the entire building, work is almost finished on a three-story parking garage, and now they've just announced plans to build a hotel tower and retail shops.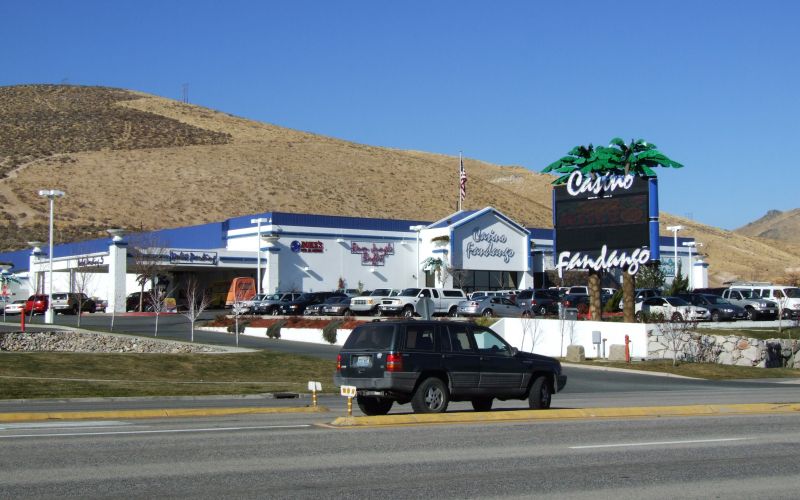 Casino Fandango, the casino part.
Several years ago, the Supply One hardware store on South Carson closed. It sat vacant for a long long while, until finally it was bought by a casino developer. Construction soon began, and before long the front part of the empty warehouse had been converted into a neon paradise. In the years since then, they have slowly expanded more and more, filling up different corners of the building in their push towards the back wall. Last year they finally finished growing, and what started as just a tiny casino now fills the entire warehouse, and includes a buffet, coffee shop and steakhouse.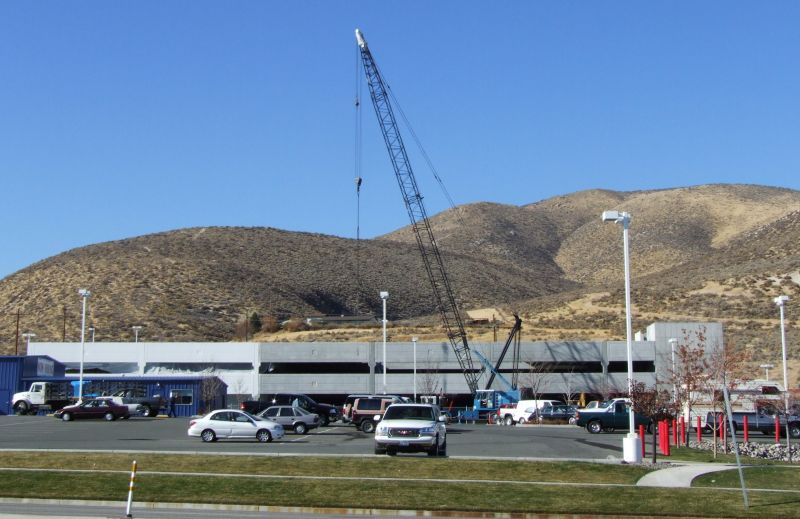 The new parking garage, scheduled to open in September.
They've also been expanding outside too, buying up as much land as they could get their hands on. The Supply One had a tiny little parking lot in front of the building, and for a while that was all the Fandango had too. But that parking lot tended to fill up fast and stay full all night, so they bought the RV dealership next door and converted that to parking. Then they gouged out the hillside behind the RV dealership, and turned that into a huge parking lot. Then they bought the used car lot next to the RV dealership, and turned that into parking. But it still wasn't enough. They made an agreement with JC Penney's, across the street, to use the Penney's lot for employee parking at night. So the big parking lots surrounding the Fandango (now four all together) were solely used for customers. And still it wasn't enough.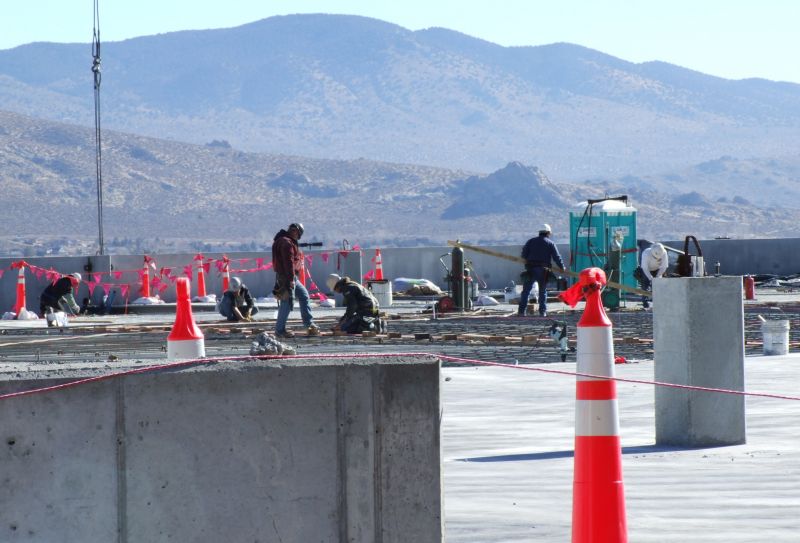 Workers finishing up the parking garage.
Earlier this year, they broke ground on a new parking garage, located on the big lot that they gouged out the hillside to build. And it turns out to be a pretty convenient spot. The parking garage is three stories tall, and the top floor lines up perfectly with Curry Street, which runs along the hill behind the casino. So you'll be able to enter the garage at ground level, or enter it at the top floor from Curry Street. But, amazingly, that still wasn't enough parking for them.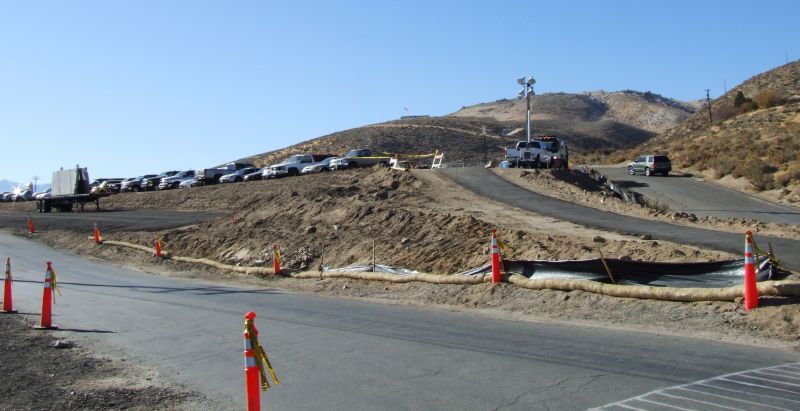 A temporary parking lot on Curry Street.
Last month, the Fandango bought more land, on the opposite side of Curry Street on top of the hill. And, yes, they almost immediately graded it down to turn it into a temporary parking lot. And while the front part of the land is being used for temporary parking, the back part of it is being paved as a permanent parking lot. Soon the Fandango is going to have more parking than anyone else in Carson.
But that wasn't all they had in mind for the Curry Street land. Yesterday we found out that not only is it going to be a parking lot, but they also want to build a hotel tower, an ampitheater, a retail shopping center, and even employee housing on that land.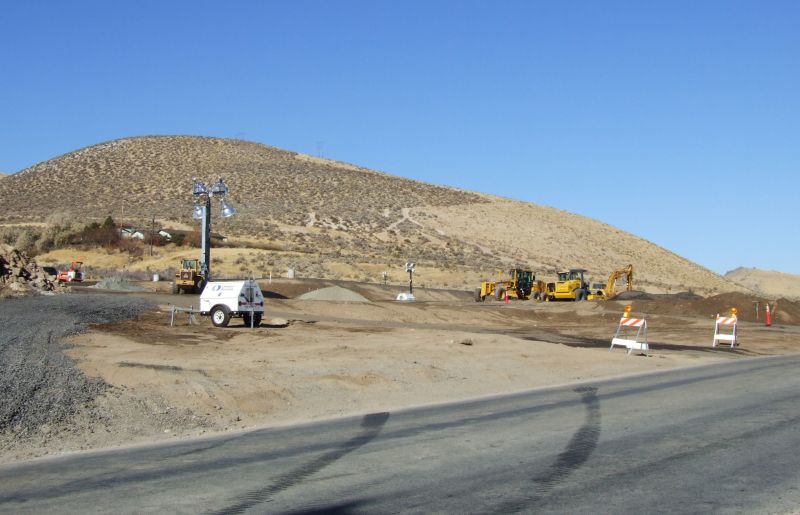 Clearing the land for a hotel.
All of this new development is going to be squeezed onto this 30-acre lot behind the casino. They're even talking about another mystery venue that they can't discuss yet, which is rumored to be a movie theater. You have to wonder how much more growth the Fandango can go through. Will they stop with these new plans? They're going to run out of space soon, unless they start building up on the mountain. And how will Max Baer Jr, who wants to build his Beverly Hillbillies Casino right across the street, ever compete with them? Only time will tell, but the Fandango juggernaut shows no signs of slowing.