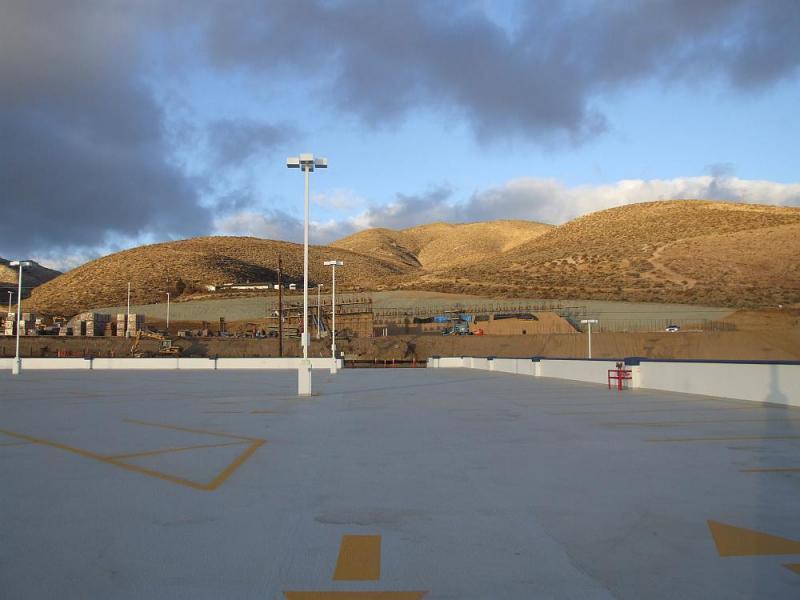 Construction has finally started on the Casino Fandango's movie theater. They've been clearing the ground and prepping the foundation for most of the year, but now the walls are actually starting to go up.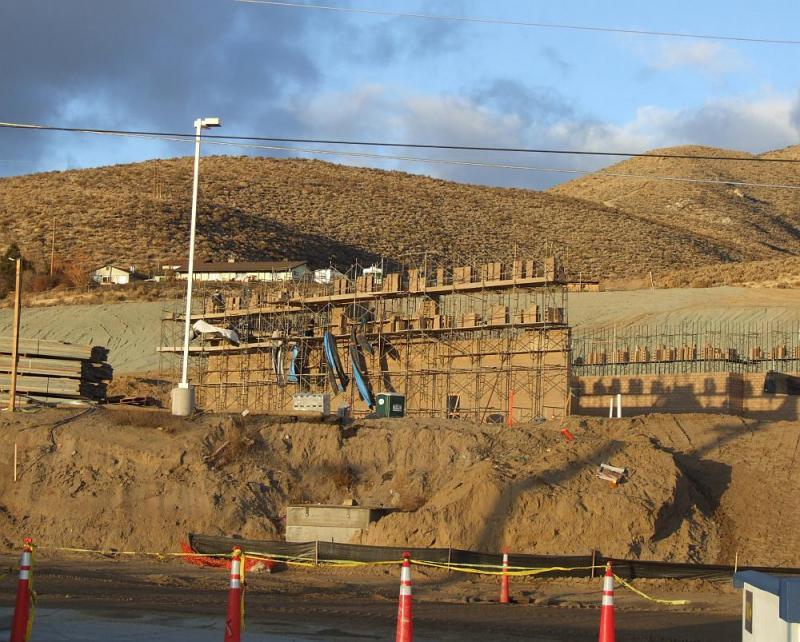 It's kind of hard to watch the construction, since Curry Street is closed, and from Carson Street everything is hidden behind the Fandango's parking garage. But now that it's gone vertical it should be a little easier to see.
Curry Street was closed so they could regrade and repave it. They also closed Voltaire Canyon Road, seemingly permanently, so they could build the theater. And they cut into the hill that used to be back there. Basically they had to do a lot of earthmoving to get to this point.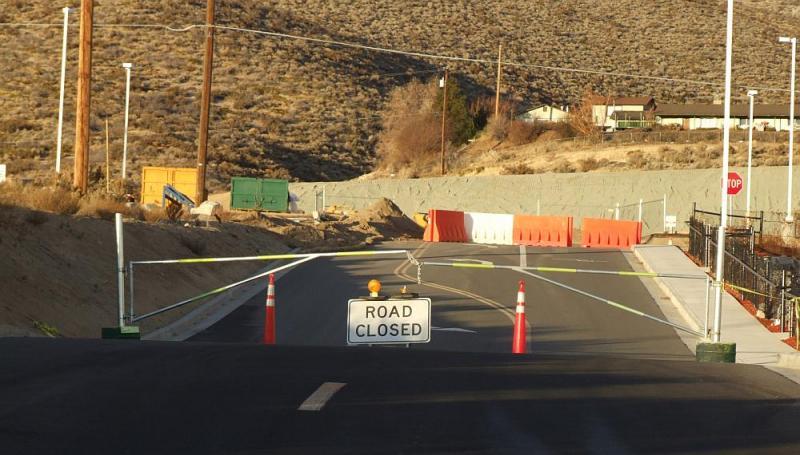 This is one of the final pieces of the Fandango's domination of South Carson. All they have left to build is the hotel tower they've been talking about. And then expand the casino more. And then build the retail shopping village. And then….