Despite the announcement this summer that the owners were looking to sell to building, there is still work being done at the Ormsby House. Heavy equipment has once again been brought to the site, and over the last few weeks they have been working on the driveways and parking areas out in front of the hotel.
This area to the south of the hotel tower was formerly just a parking lot. The large portecochere wasn't even there when the hotel was open. This was just a side door. During the remodeling they moved the portecochere to the south side of the building, making this the main entrance to the casino. But the surrounding area was left as dirt, and it's been dirt ever since then, 13 to 14 years.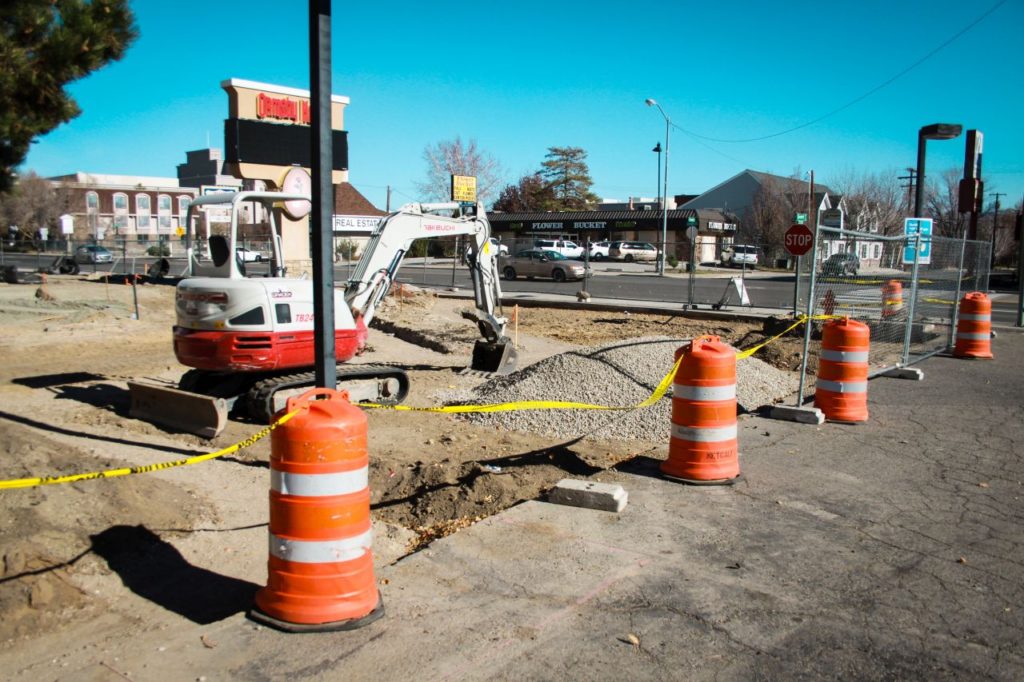 Also on the south side of the building was Seventh Street. This road has been at times closed off and at other times reopened during the course of the renovation. But now the pavement has been completely torn out, and Seventh Street is gone. Here the driveway into the Arco gas station is cut off. It looks like Seventh Street will be coming back in some form as part of the project, but it might not ever go all the way through again.
This curb is being built to prevent through traffic on Seventh Street. It looks like there will still be a driveway into the Arco, and other traffic will be routed to the portecochere.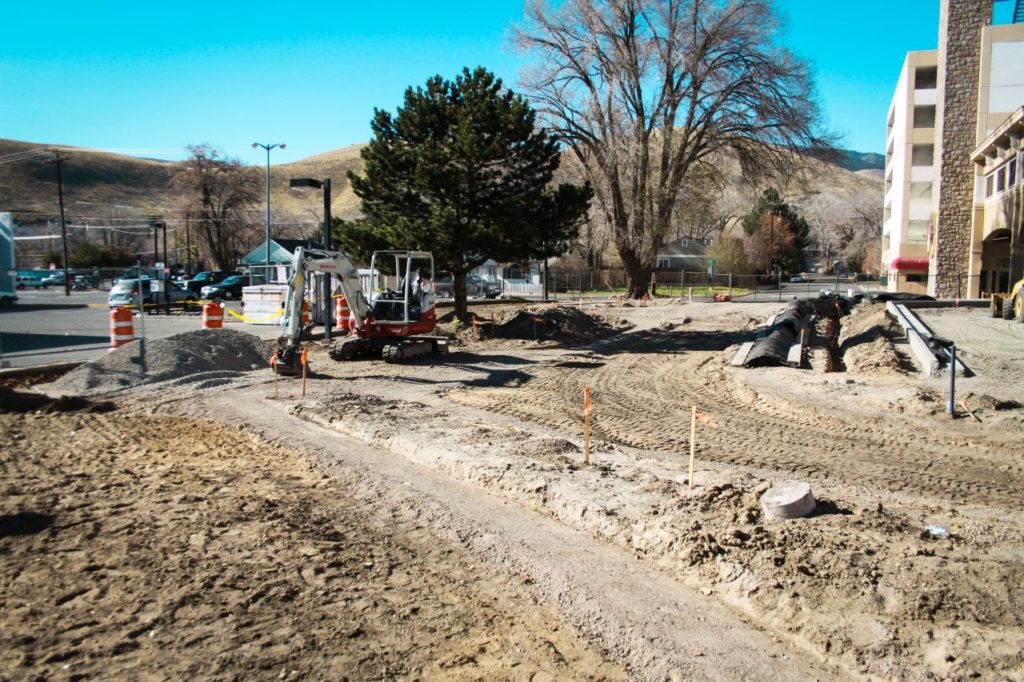 Looking along the length of Seventh Street, we can see some new curbs that have already been poured, and others where they are preparing to pour.
New curbing is going in under and around the portecochere also.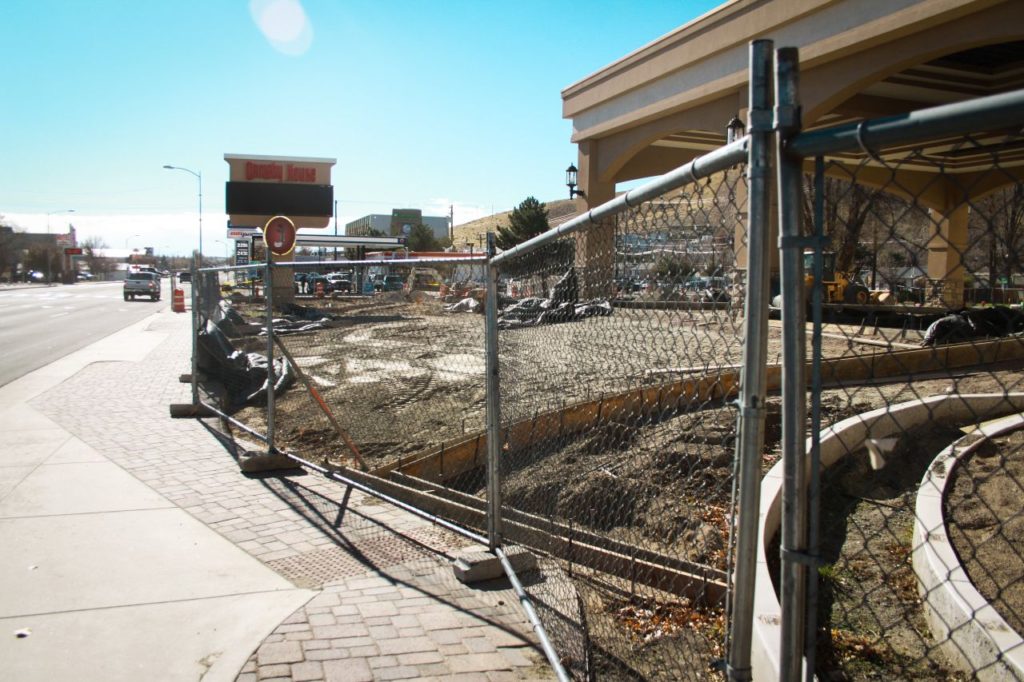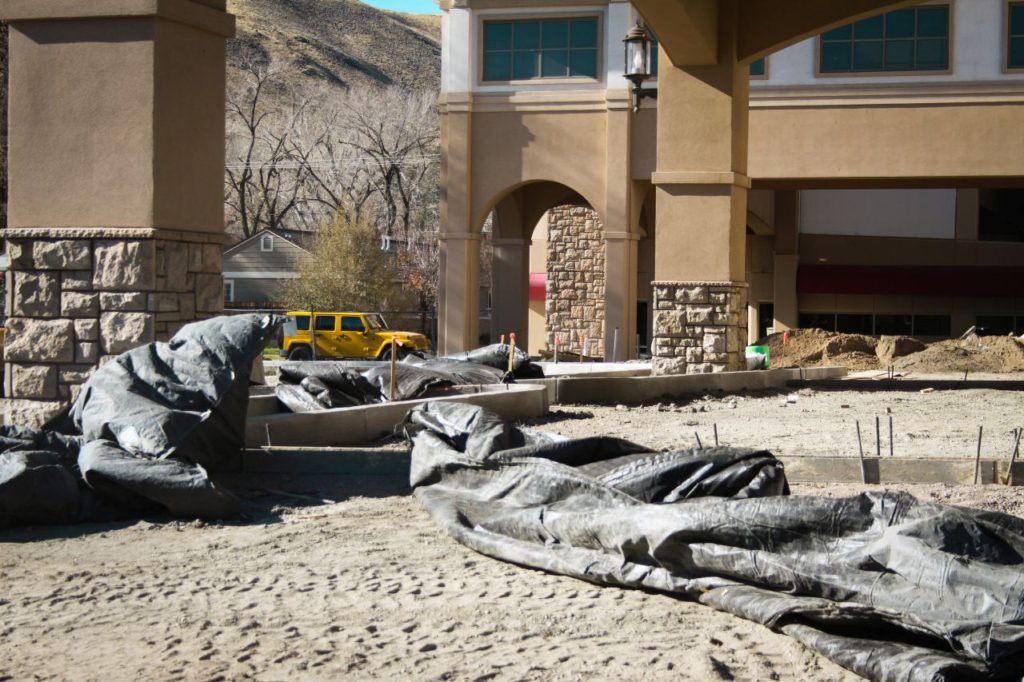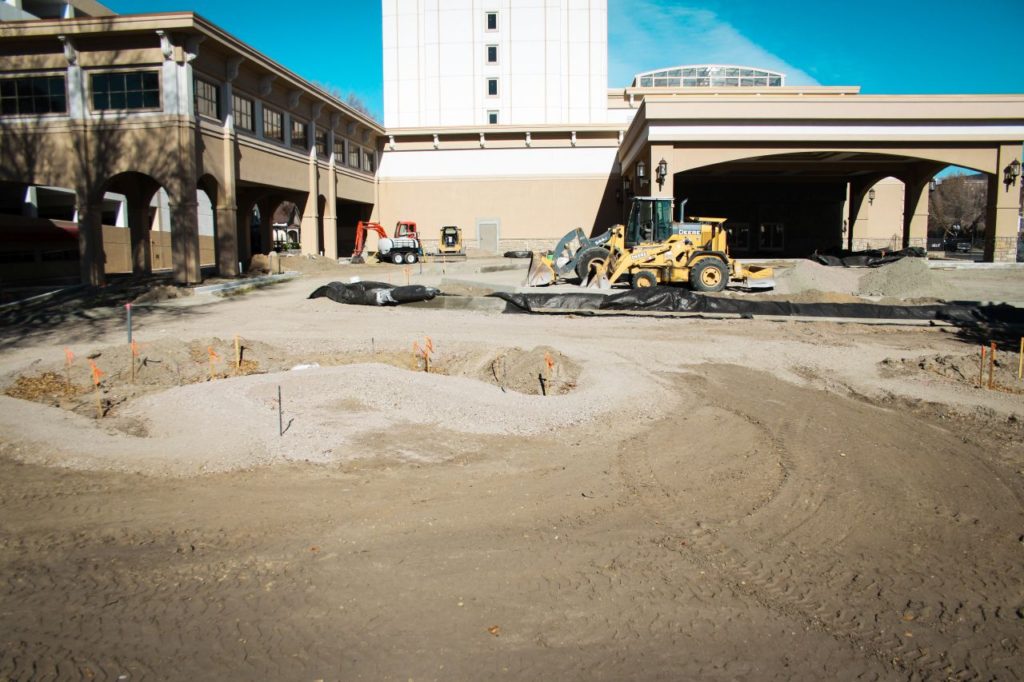 To the south of Seventh Street there has always been a secondary overflow parking lot. It looks like they are going to rebuild the driveway into that parking lot as well.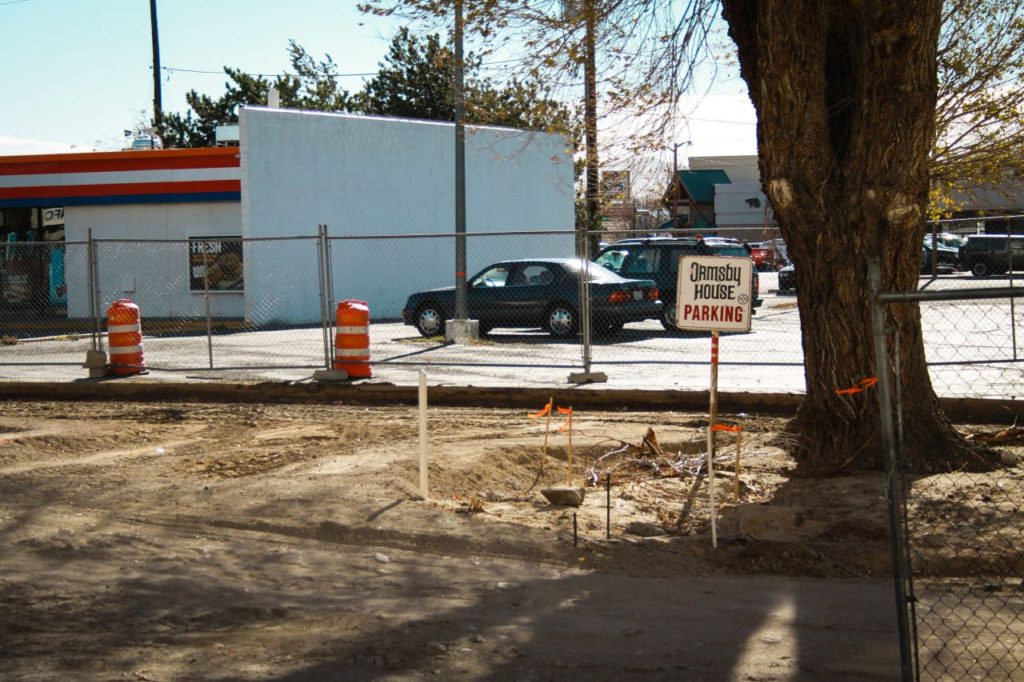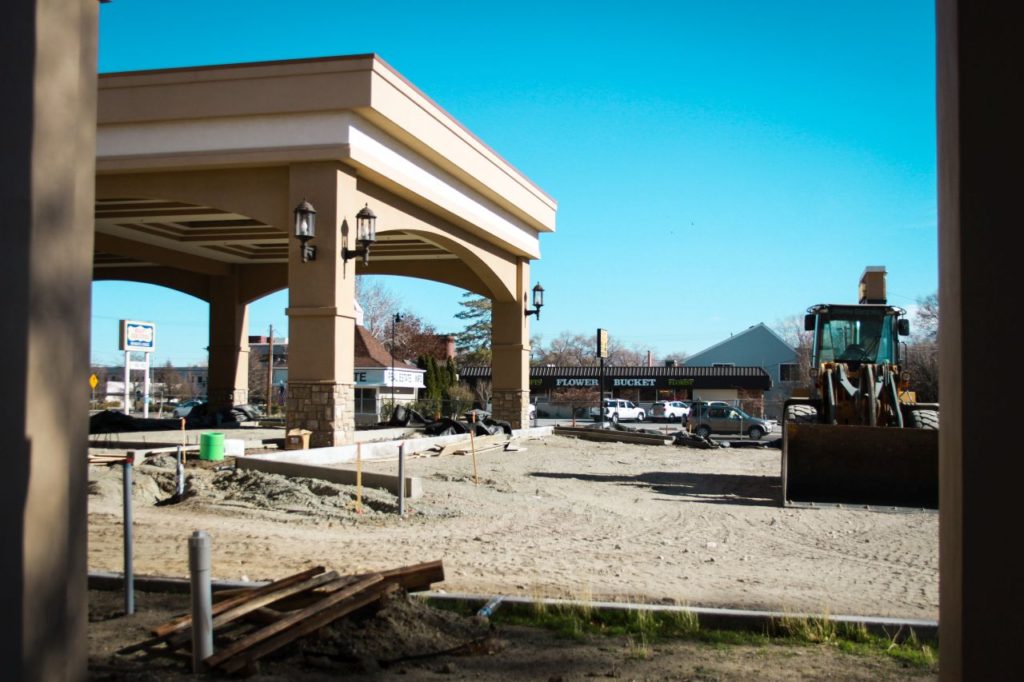 Looking from Curry gives us a different angle on some of the new curbs, and you can kind of make out where the parking spots likely will be.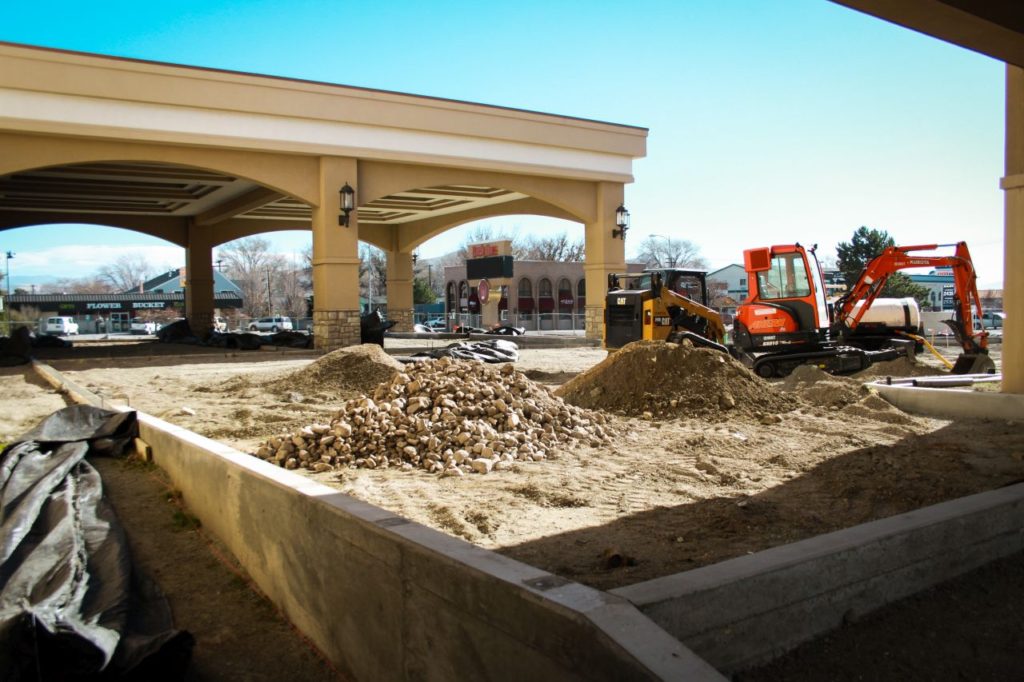 This is just another indication that work on the Ormsby House has never stopped, and even now with the building up for sale, it seems like it is going to continue indefinitely. This is the most intensive outdoor work that has been done in years, so it's exciting to see. Assuming that they're going to work on this uninterrupted, we could see a fully paved south parking lot for the Ormsby House by next summer, even if there's still no opening in sight.