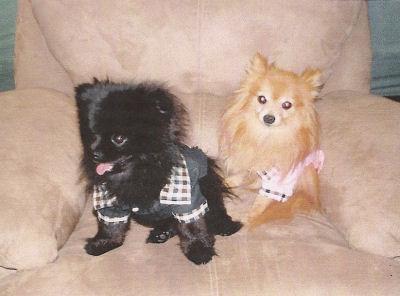 Missing since Sunday December 14 from Watt Road, off Goni, Carson City, Nevada. They were together when last seen and very possibly still so. they never left each others side since Deogee entered their family as a new baby.
Reward for the safe return of Deogee and Honey. $700
775-292-0746 or 916-420-4368
Honey is a honey colored female Pomeranian. She is very peteite about 6 pounds. Very sweet nature and has had dental work. She is a spayed 14 year old senior. Geogee is a Male Teddy Bear Pomeranian, approx. 8 pounds, 2-1/2 years old. Has short hair and an incredible personailty. He has a stocky body and large feet.