It's been a couple of weeks since I've done a construction update post, so let's take a look around town and see what the builders have been up to.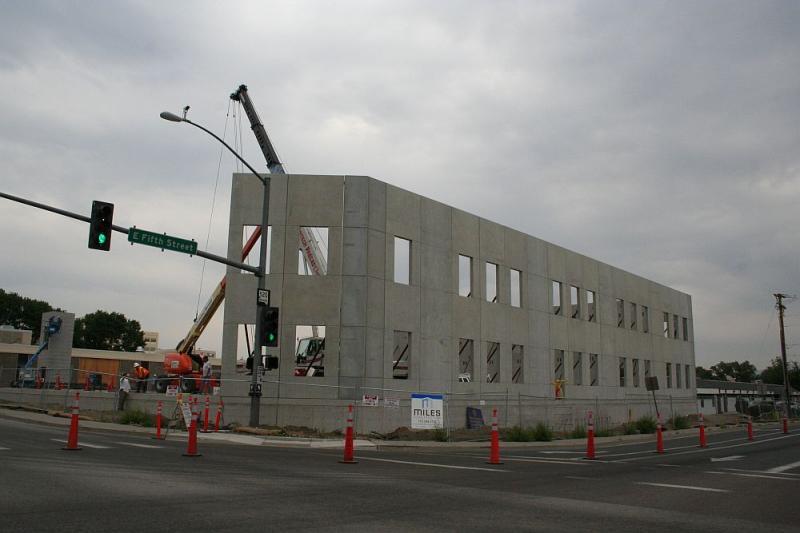 I've been watching the work at Fifth and Stewart for a couple of months now. In that time they took what used to be a grassy field on the northeast corner of the intersection, plowed it under, and built the foundation for what looked like a pretty large building. I wasn't expecting how large it would be, though, until a couple of weeks ago when they started putting up the wall panels.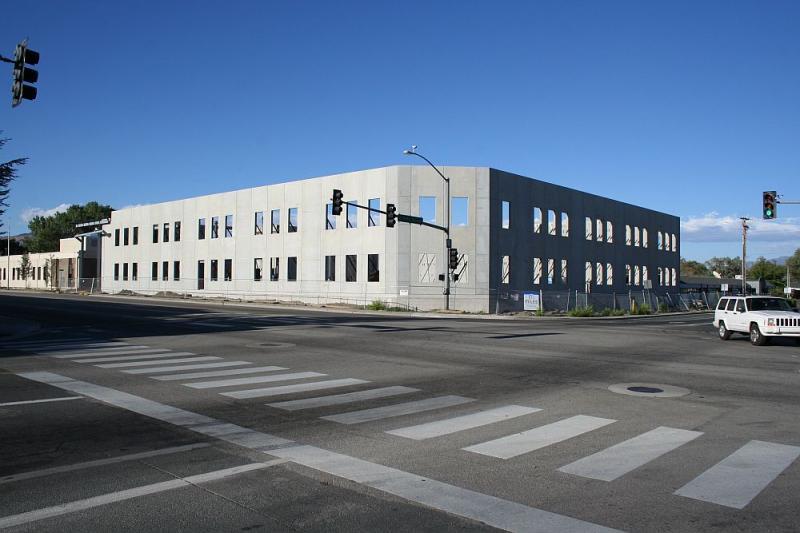 I'm thinking this is an expansion to the State Printing Office, which is right next door and which this new building actually touches. This two story beast is really going to change the landscape of this intersection.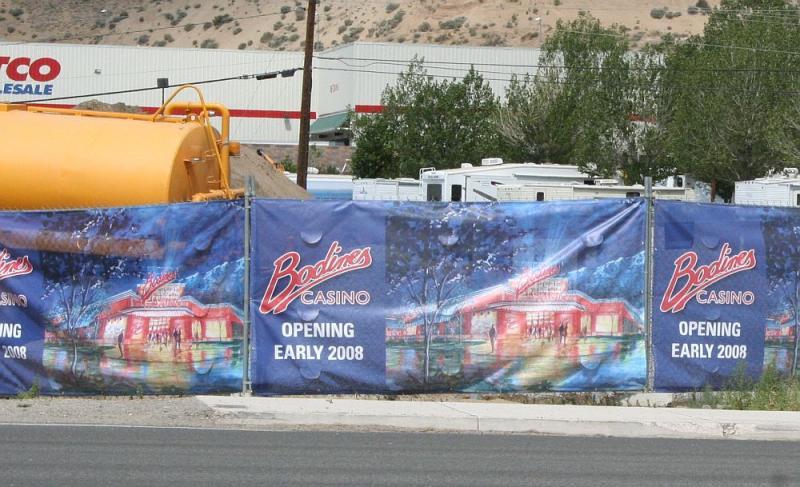 Bodine's Casino has been working on the ground floor and parking garage for months and months now, and there's not much visible progress to show. But they did put up these signs at the corner advertising the fact that, yes, the new casino will keep the Bodine's name.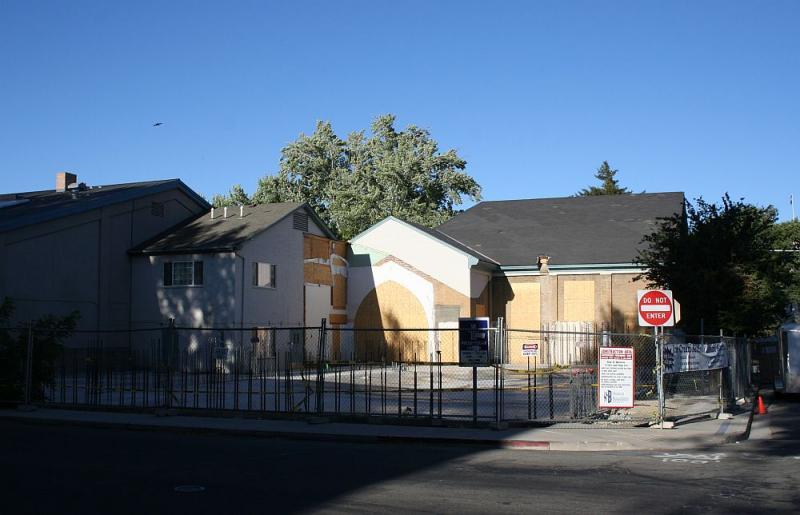 The First Presbyterian Church has been steadily working on their new expansion along Division Street.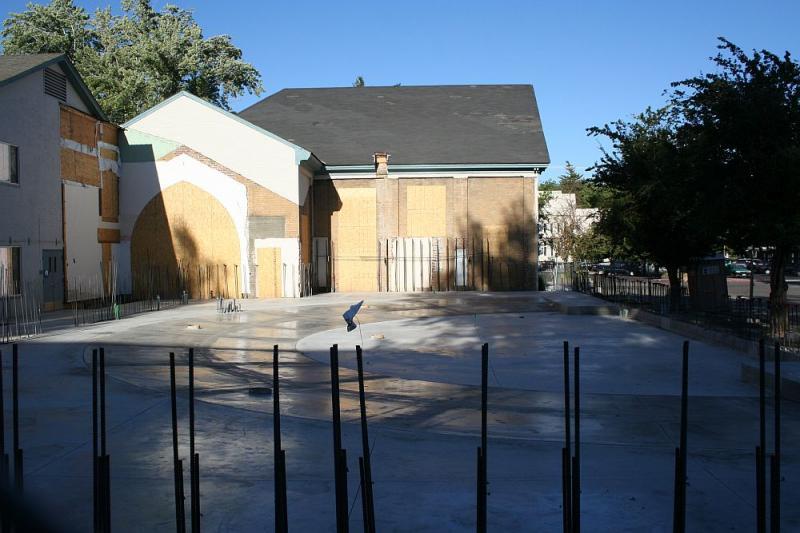 The concrete for the floor has been poured, and you can see that it makes a semicircle around a central spot, presumably where the pulpit will be. The walls should start going up soon.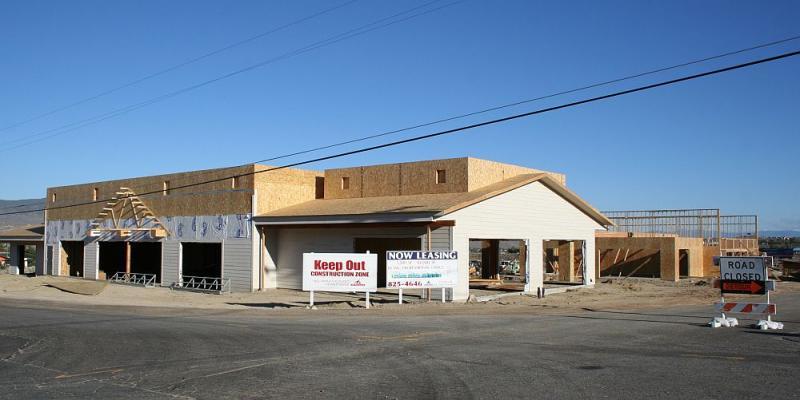 The Carson-Tahoe Quail Park is almost finished framing up its first building, and a second one has been started in the background.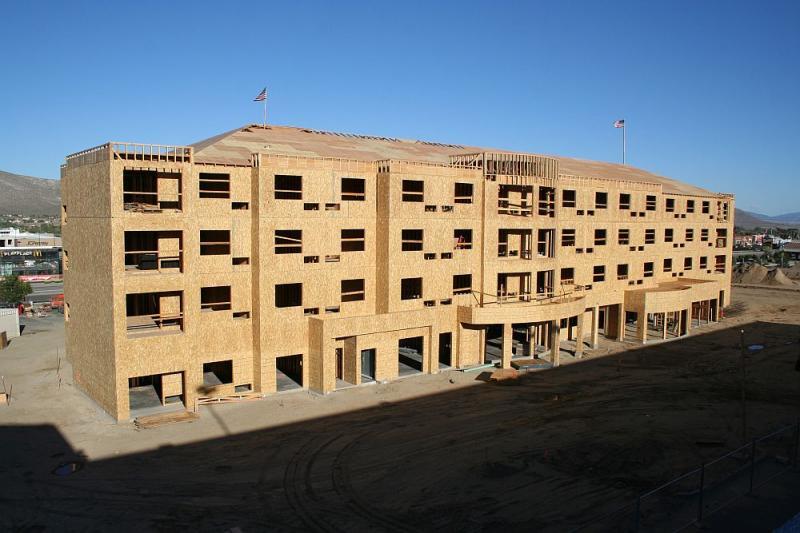 The Marriott Hotel at Casino Fandango is almost done with framing too. Just a bit more to go on the roof, then they'll probably start putting on a layer of stucco.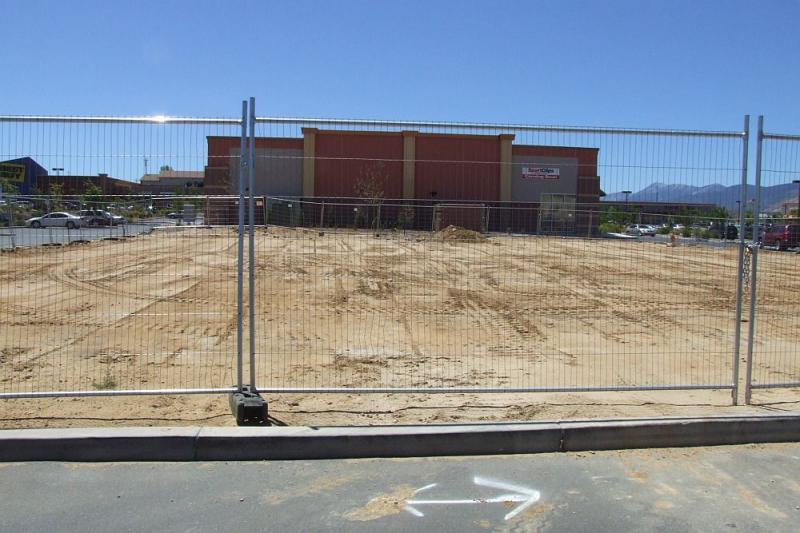 And finally, construction is starting on the last empty parcel left in the Carson Valley Plaza. This is one of the lots in the middle of the parking lot, right next door to the Pita Pit building they just put up last year.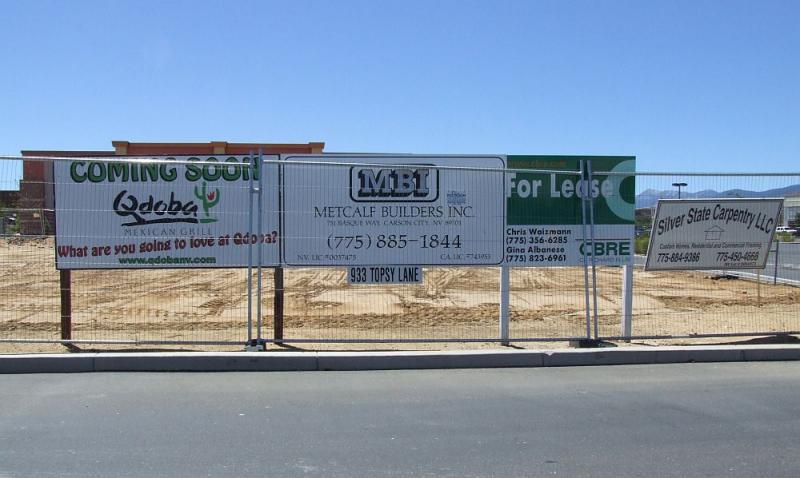 Already Qdoba Mexican Grill has been announced as one of the tenants, and the rest of the space is probably still unspoken for.