The South Carson construction projects just keep on trucking along. The two big ones that I can see during my daily commute are the Oasis Trailer Park, and the Casino Fandango's movie theater.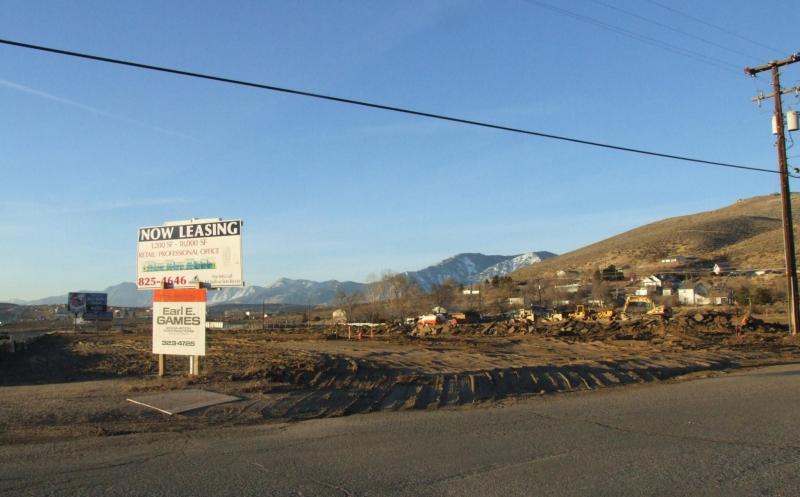 The Oasis Trailer park has been completely wiped out. They've been working for the last year to move all the trailers out, but ever since the bulldozers moved in several weeks ago they've been knocking down trees and the few buildings that were left. Now they've even ripped up the streets, and it's just a big empty dirt lot.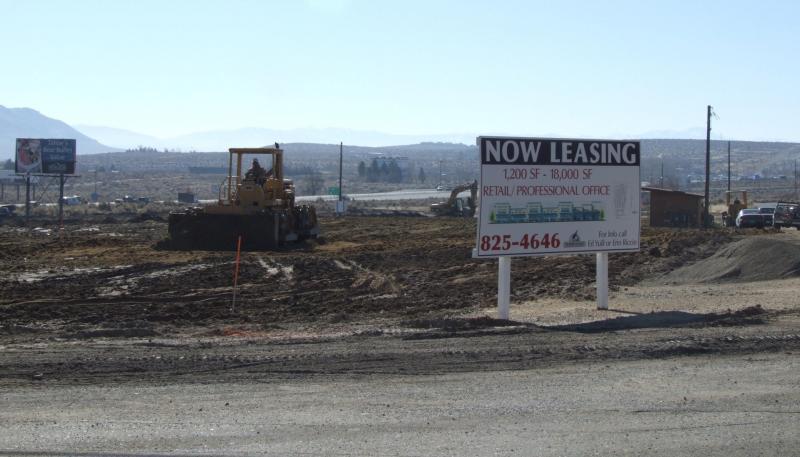 What's going in here is another retail/office complex from the Ribeiro Corp. It will be called the Carson-Tahoe Quail Park, to follow the Ribeiro tradition of putting the word "quail" in all their properties.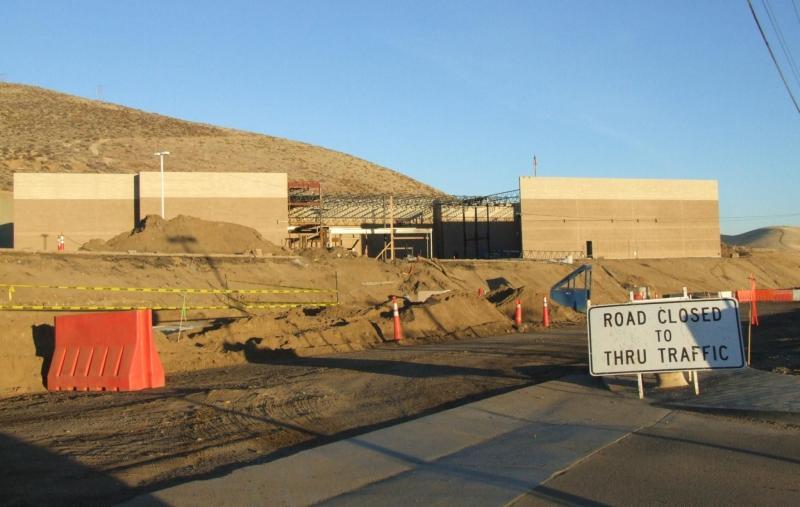 And just up the street, the Fandango movie theater is coming together nicely. The four walls are up, and now they're working on the roof. It's supposed to be open by this summer, in time for the next Harry Potter movie, and for once I can actually believe a construction estimate when I see one. What a shock!
Curry Street is reopen too, at least from Clearview north to the Fandango's parking garage. It's still a really rough dirt road; I guess they're putting off paving it until later. But at least you can drive along it and get a closer look at the movie theater. And the top floor of the parking garage is open again. Since the only access to it is from Curry Street, it's been closed for months.