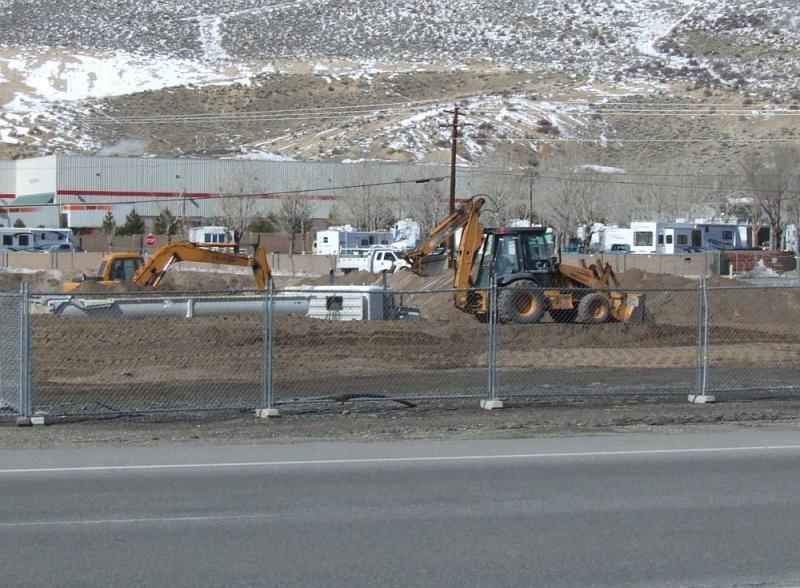 Gosh, I'd say it's about time. The long-stalled Bodine's casino project looks like it's finally underway. This project was first announced in November 2005, on the site of the popular Bodine's Restaurant south of town. The restaurant closed the following January and was demolished last summer.
Construction on the casino was supposed to start right away, but the site languished for months, and then finally the news came down that the project had been bought out by a new developer. That was last November, and nothing had happened since then. Not until earlier this week, when the bulldozers finally rolled in and started moving earth for the new construction.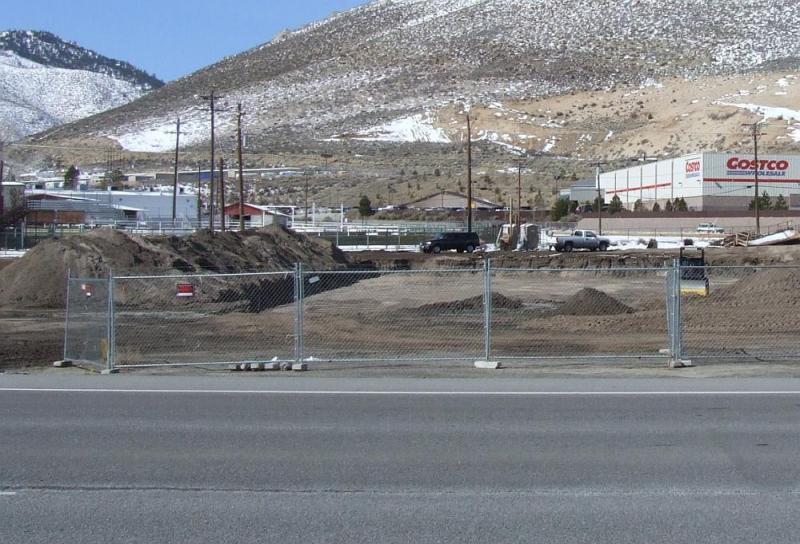 So I guess this project is finally on, after a full year of waiting around and stalling. Right now they seem to be digging a deep hole to put the underground parking into.
You can follow the whole story, and keep up on future updates, at tag:bodines.