It's been a long time since I've done one of these construction update posts. Probably because I rarely set foot in Carson City during the daylight hours anymore, owing to my stay-at-home dad status with the new baby. But it's winter break now, which means my bleary eyes get to emerge into the sunlight and snap a few pictures.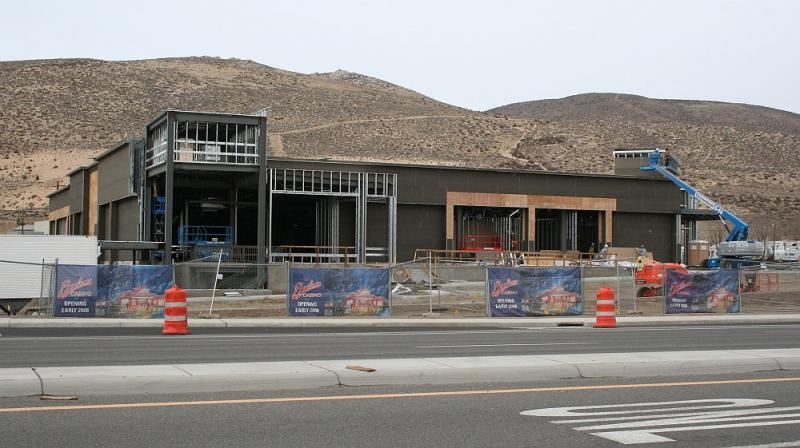 Bodine's construction, way down south at Clear Creek road, is coming along very nicely. The exterior wall panels are going up, and soon they'll be able to start working on the interior, fitting it out for a spring opening.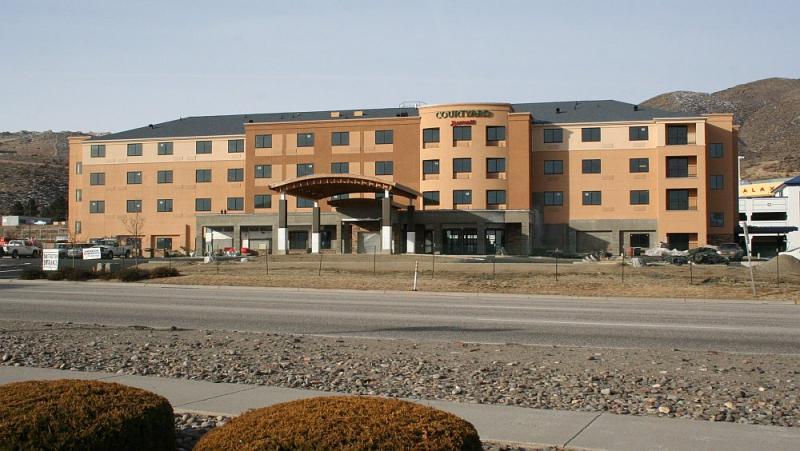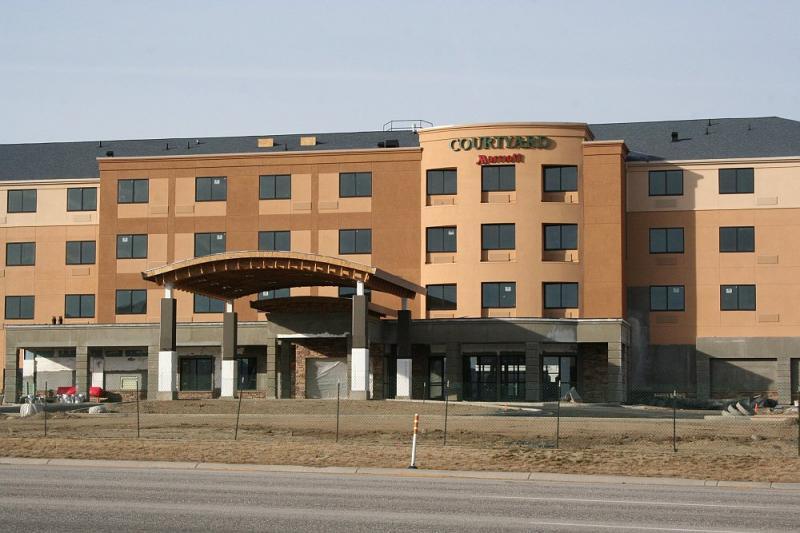 Work on the Marriott Courtyard hotel at the Casino Fandango is now entering the final stretch. The exterior work is almost completely finished; just a little rockwork on the ground floor remains. I'm sure interior work has been progressing just as fast, and look for this place to open within a couple of months.
But the real gem of Carson City is turning out to be the St. Charles Hotel. It is undergoing renovation to welcome the Firkin and Fox Pub into the ground floor, and I gotta tell you, it's starting to look Firkin Fantastic. I posted a few construction photos last month, but they've already made so much progress even since then.
A new coat of paint, new signs, new windows, new awnings; everything on the St. Charles has been moved from "old and dated" to "new and fresh". You don't realize how much of a difference can be made with just a little "curb appeal" until you see it in action. The hotel went from a neat old building that was easy to overlook to an absolute showcase for downtown. This is the kind of rejuvenation that many of the other storefronts on Carson Street need; maybe this project will kickstart more renovations throughout downtown.
And F-Day is fast approaching. They've tacked a sign on the door that announces the opening date for the Firkin and Fox Pub; it will be January 7, 2008. That's only about a week and a half from now. The doors will open at 5:00pm
Just for a kicker, here's how the St. Charles looked just two years ago. Actually, it looked like this up until last summer. If they put half as much care into running the restaurant as they did into renovating it, they should have a solid hit on their hands.