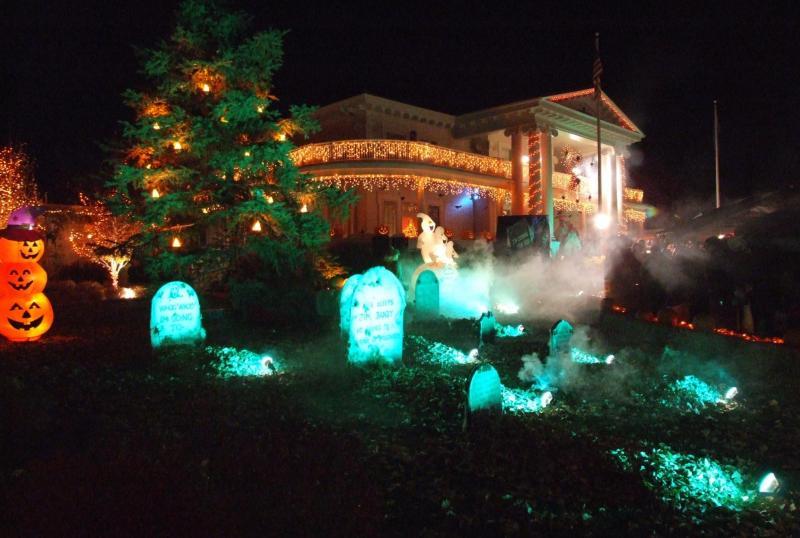 Last night we went trick-or-treating along Mountain Street again, at all the houses surrounding the Governor's Mansion. This has become our yearly tradition, and there really is nowhere else in the area that's as much fun to trick-or-treat at. It's crowded, for sure, but that's part of the party atmosphere. And most of the houses are decorated, some of them pretty elaborately, with graveyards, flying ghosts, and costumed ghouls traipsing around the yards.
The Governor's Mansion, of course, was a madhouse as always. Governor Guinn was standing on the front steps, handing out candy and posing for photos. The Nevada Appeal did a story yesterday about trick-or-treating at the mansion. This is Guinn's last year as governor, and it'll be up to the next governor to carry on the tradition.
The Appeal also had a front-page story today about the trick-or-treaters, and they posted this short video, too.

© Nevada Appeal
I took a whole bunch of pictures, but as usual it's going to take me some time to sort through them and get them all put on the site. I've already put some trick-or-treating photos up on Flickr, with our little boy dressed as Tigger. And you can look through last year's gallery of decorations while you're waiting. But this year I have a better camera, and I photographed more houses, so I'm hoping the pictures came out better this time around.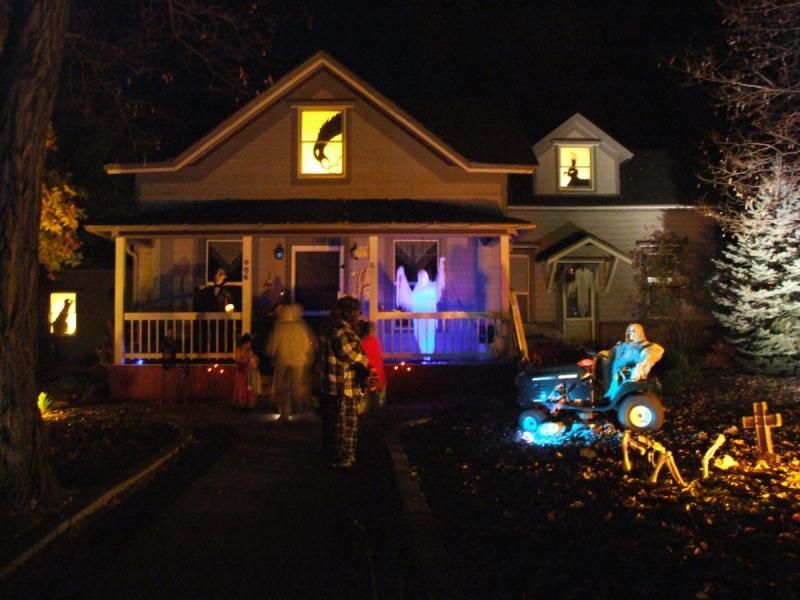 Stay tuned!