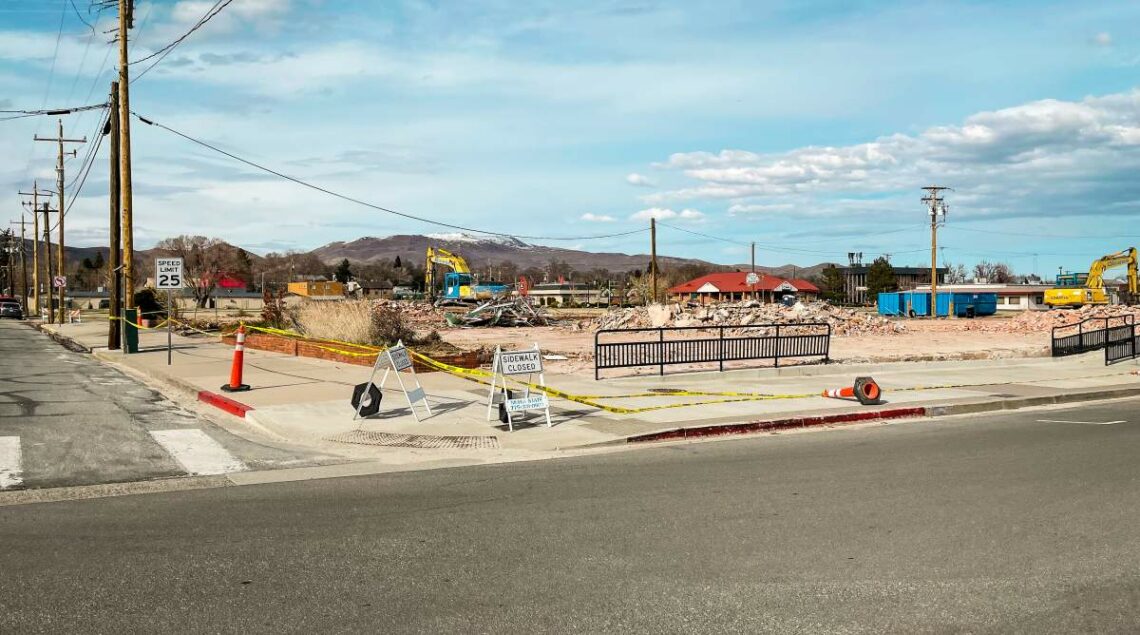 I found out about another demolition in town this week, this one on Washington Street. This one was a surprise to me. I hadn't driven by lately, and I didn't hear anything in advance about this one, so I wasn't able to get any before photos of the buildings that were torn down. I drove by today and the deed was already done. So I'll use a couple of Google Street View images to show what was torn down.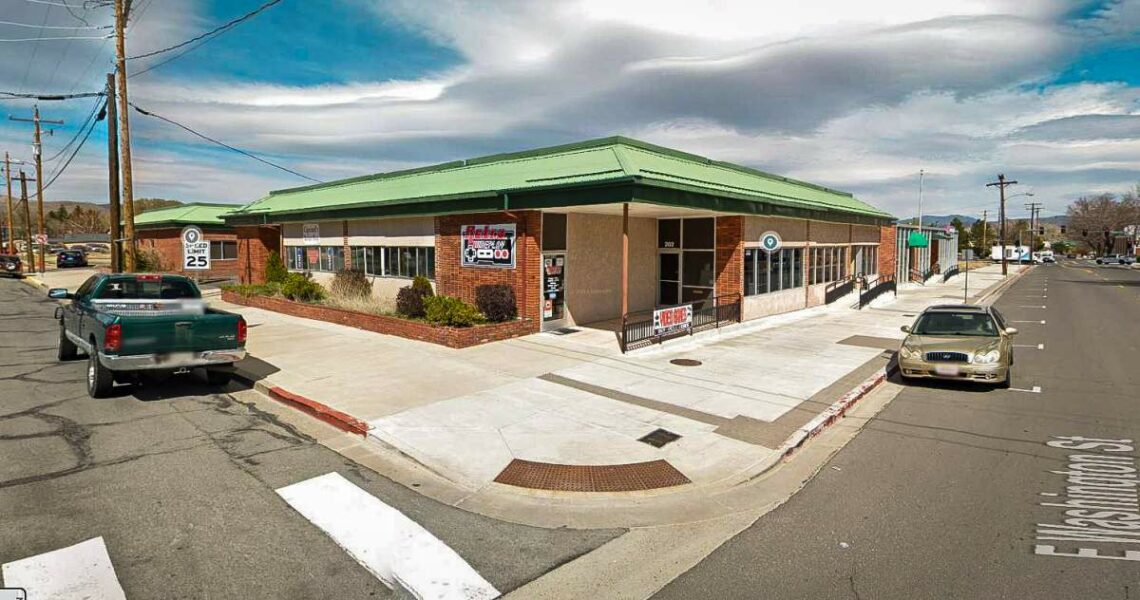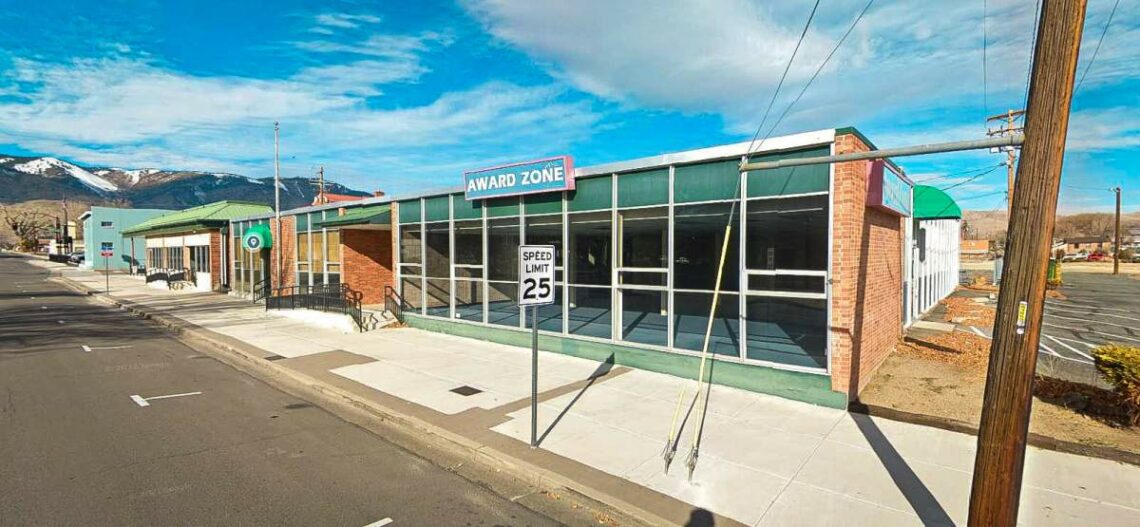 These buildings were on Washington Street, between Plaza and Stewart. They shared the block with the former site of the V&T Enginehouse, which used to occupy the empty lot behind them. The land these buildings were on used to be the railyards alongside the enginehouse. The railroad went out of business in 1950, and these buildings were built here by the mid 60s. The enginehouse next door was torn down in 1991, but these buildings remained. They housed businesses like Retro Replay, Cipriani's Barber Shop, Award Zone, and law offices. All these businesses moved out over the last couple of years. This must be why.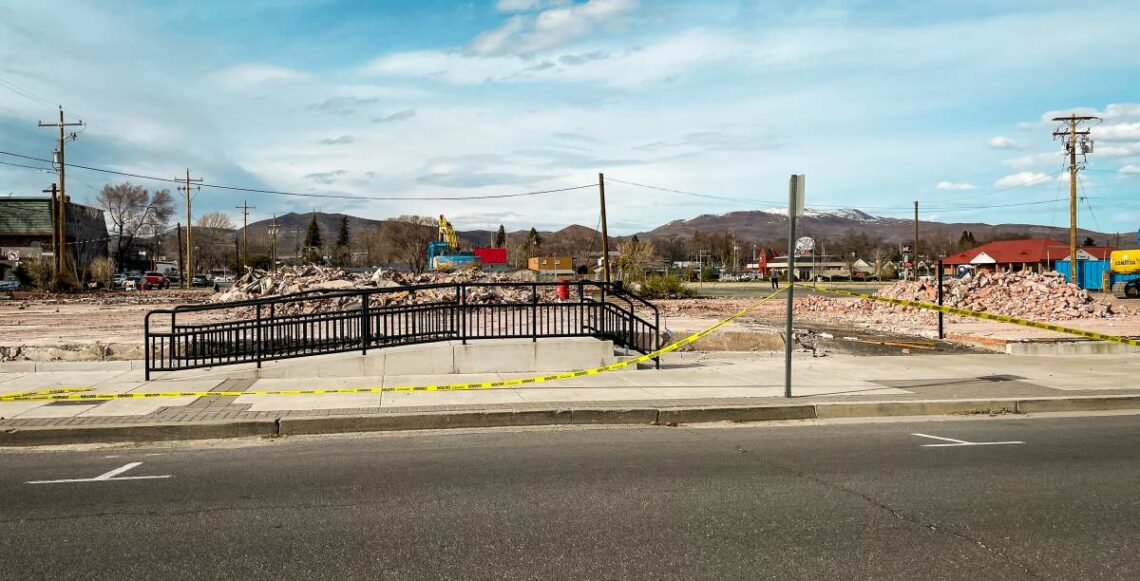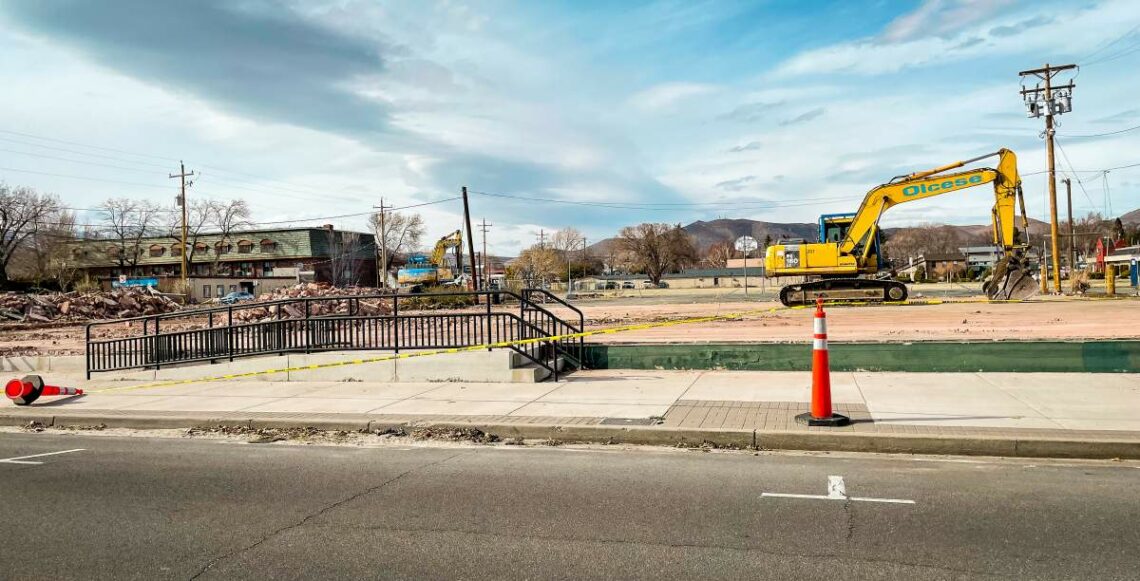 I wasn't expecting this to happen, but a little research brought up the details. A news article from January 2022, over a year ago, mentions "The Altair" apartment development, and another article from last October has more info. I must have missed these stories, or adopted an "I'll believe it when I see it" attitude. After all, the site of the enginehouse has been talked about for various kinds of development for over 30 years. Every plan that was floated has fallen through and the land has stayed empty. I probably had no reason to think this one would be any different. But now there's some skin in the game. Clearing away these buildings is the first step towards construction of The Altair, which makes me think it might actually get done.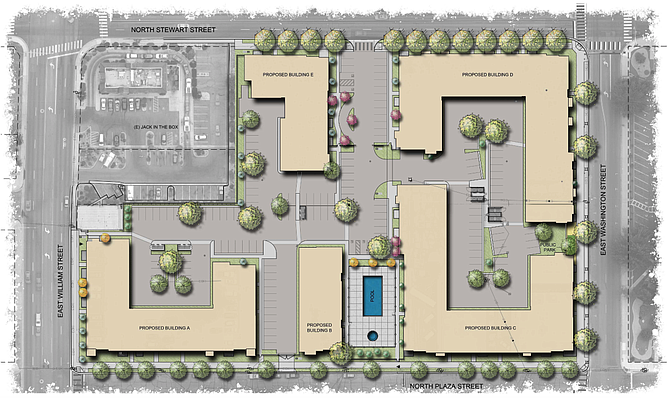 The site map, seen above, shows that the apartment complex will stretch all the way to William Street. It will take up the entire block except for the Jack in the Box parcel. This means that the old Hi-Way 50 Motel building at 201 E William will also be torn down. And in fact I found a demolition permit issued for that building too. I did a Then and Now article about the Hi-Way 50 Motel many years ago. It has been repurposed as a little strip mall, but now it looks like it might be at the end of its life. Who knows, it may be demolished as soon as this site is cleaned up. I should get over there and get some last pictures before it's too late.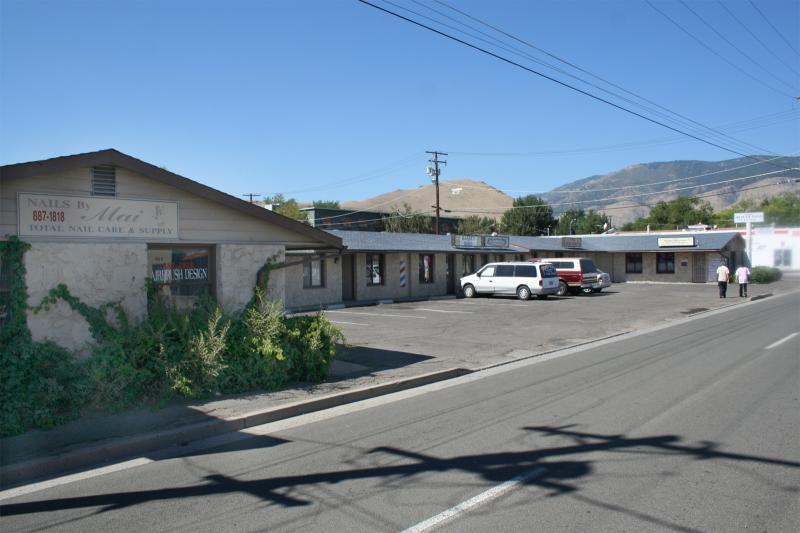 So this was a bit of a surprise to me, but it's something that has been in the works quietly for a while. Carson City is growing, and infill developments like this are happening all over town. I had wondered how long it would take before someone actually built on the old enginehouse land. Looks like it might be imminent.