Thurman's Ranch House was a popular restaurant in Carson City. Located on Hwy 50 East, it opened in the 1970s and weathered four decades of change as the town grew up around it. Finally in 2013 the end came as the owner, who was himself the son of the original owners, decided it was time to close the doors.
After that the building remained vacant for several years. Efforts to find a new tenant were unsuccessful, and the building was in such bad shape that a renovation was unfeasible. So the landowners made the decision to demolish the building. Earlier this month the bulldozers came in and knocked it down.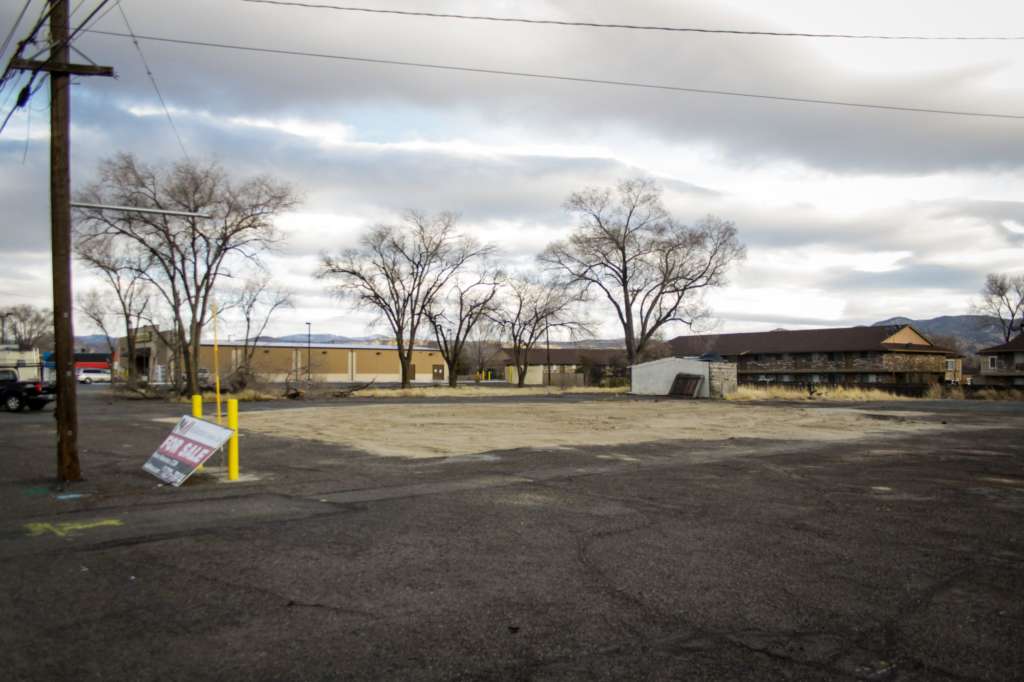 Now the land is vacant and for sale. Who knows how long it will be before anything new is built in this spot.