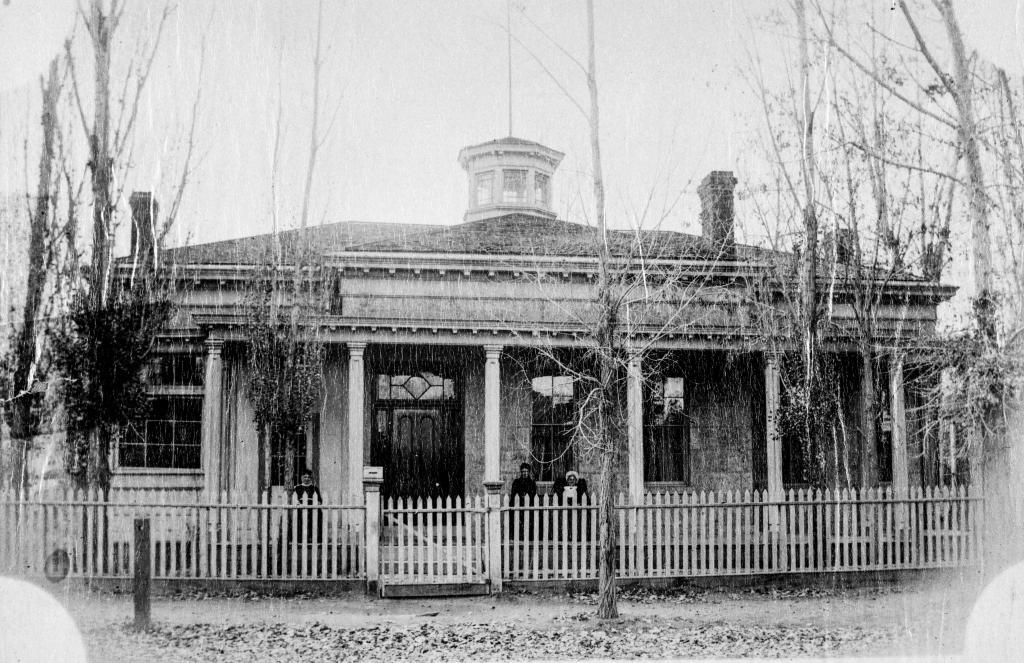 1800s
Carson City has its share of historic houses. Some of them are quite notable and famous, like the Governors Mansion and the Bliss Mansion across the street. Others are less well known but just as important to the city's history. One of these is this house, at 406 N. Nevada Street. This house was built in 1871 as the home of Abraham Curry, the founder of Carson City. Curry and his associates came to the Eagle Valley in 1858 looking for cheap land. They found a spot they liked and laid out streets and sold land. Within three years the town had grown enough to be named the capital of the newly-formed Nevada Territory. Curry is credited for a lot of the quick growth and popularity of the town.
In addition to being a real estate developer and promoter, Curry was also a builder. Many of the early buildings in town were built by him out of blocks from a sandstone quarry located at the edge of town, now the site of the Nevada State Prison. The Capitol Building and U.S. Mint were built out of this sandstone, as well as the large Virginia and Truckee stone enginehouse. Curry also used this stone in building his own house in 1871, located just a couple of blocks from the Mint, where he was working as Superintendent at the time. Curry only got to live in this house for a couple of years, as he died in October of 1873.
The house stayed in the Curry family until 1919. It has had a few owners since then, and most recently it was the home of the Nevada Trial Lawyers Association. Early in 2018 it was sold, and the new owners are in the midst of restoring it to be a residence. For many decades the house had been hidden behind giant pine trees in the front yard, so it was difficult to see properly. As part of the renovation the landscaping is being redone, so the trees were removed and now the house is once again on full display. The porch and cupola in the historic photo were removed in the 1930s, but the workmanship on the original sandstone walls is still very evident.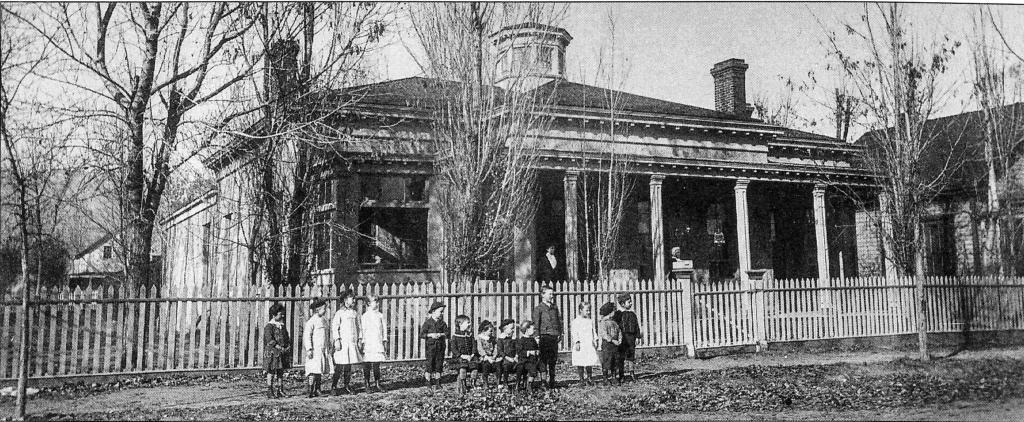 Another historic view.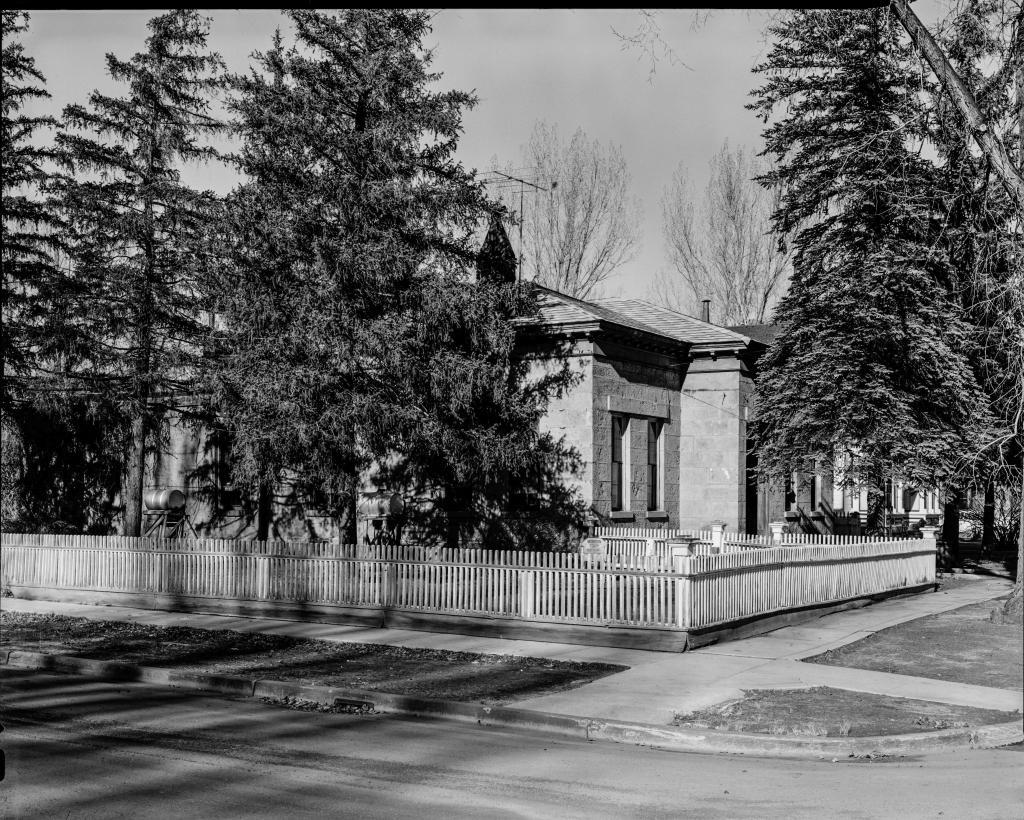 Historic American Buildings Survey photo, 1973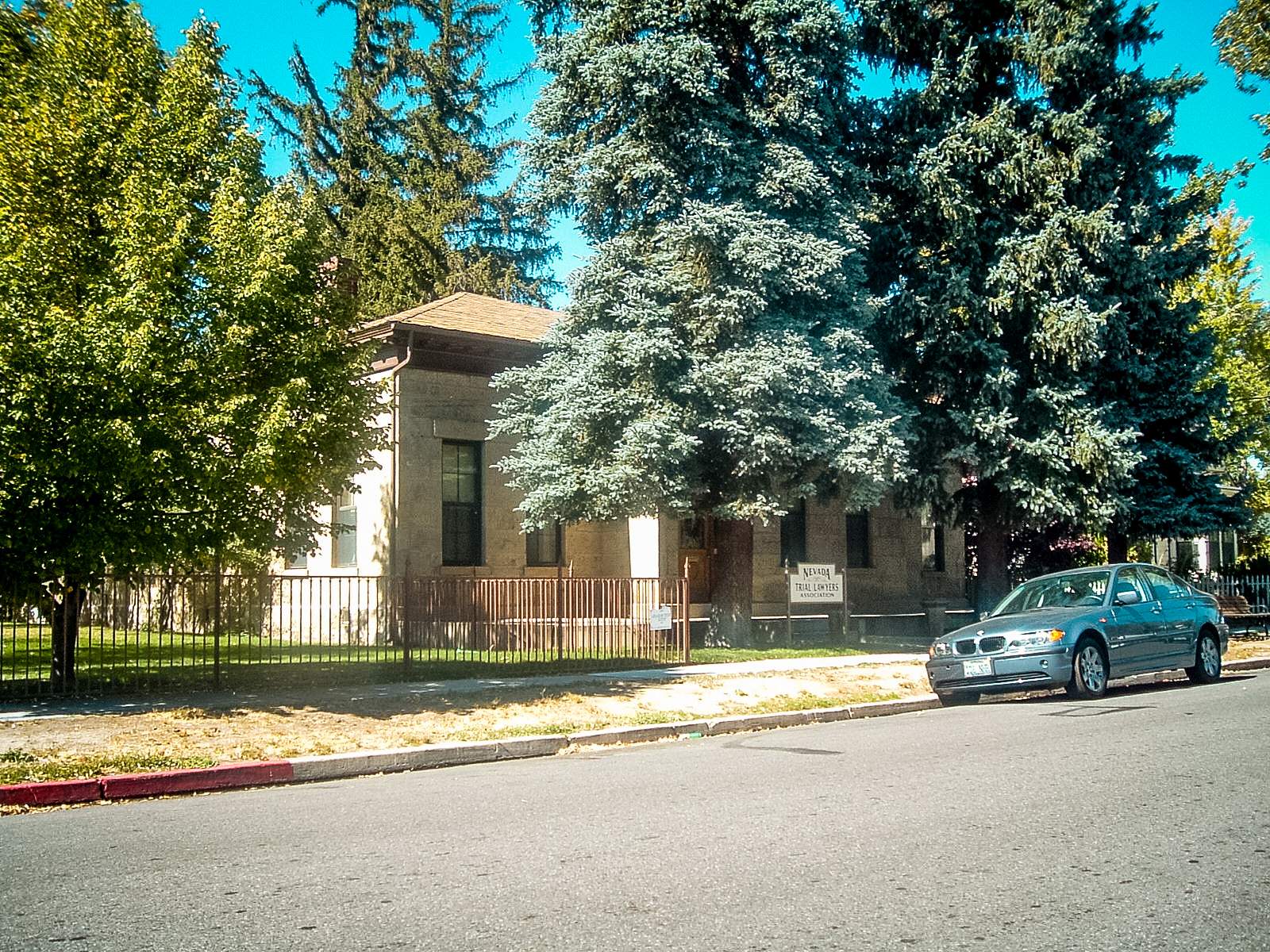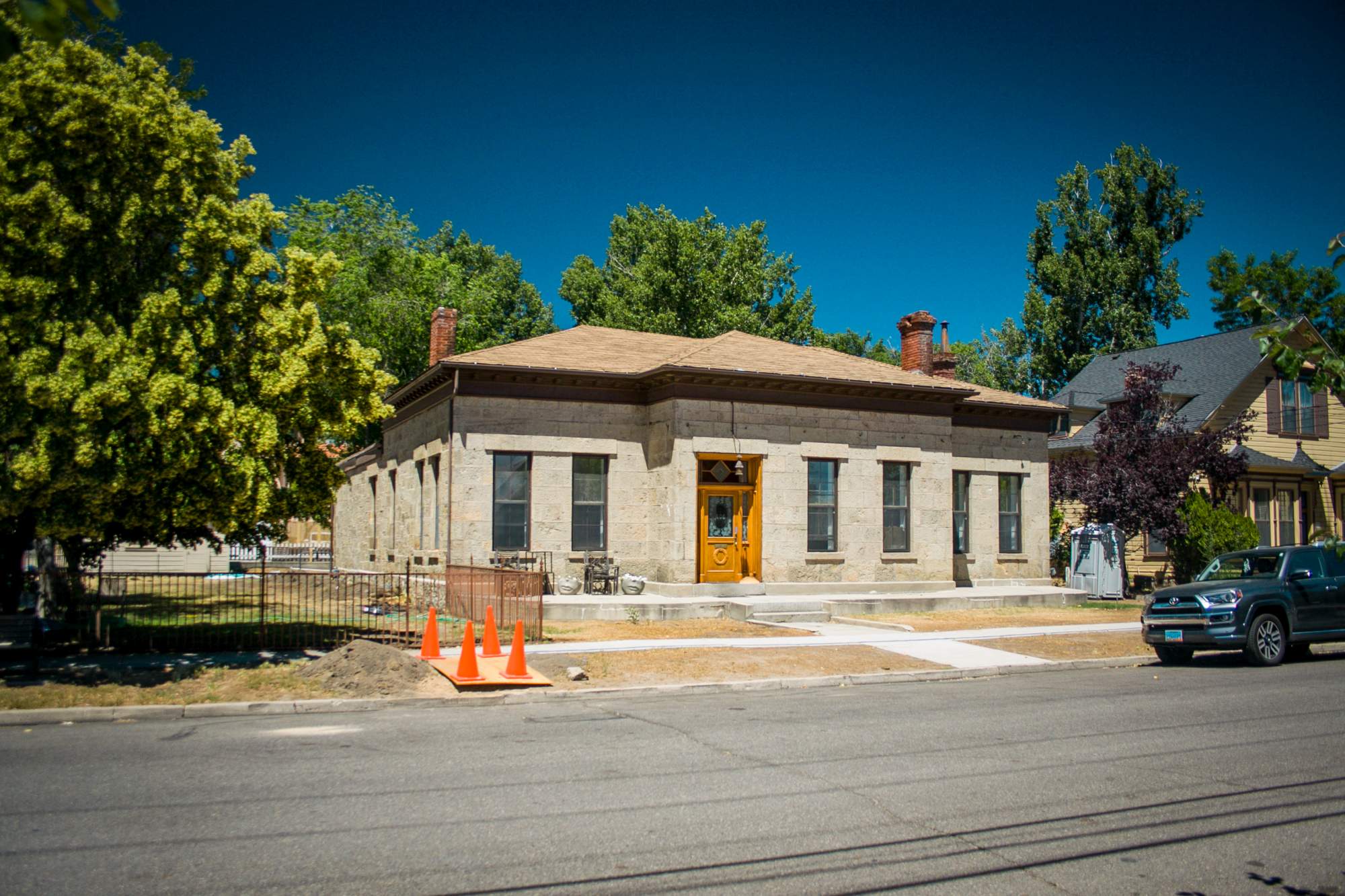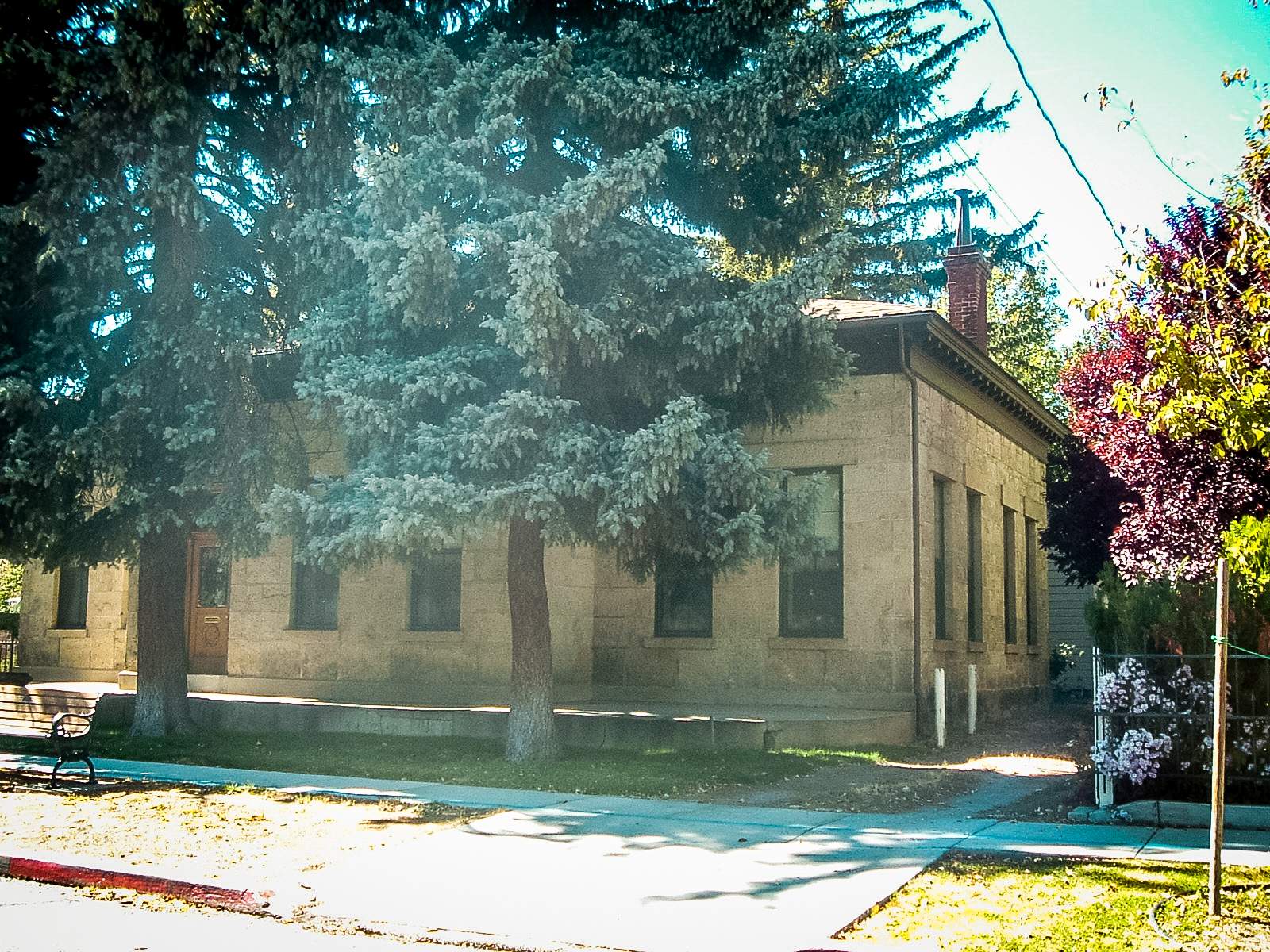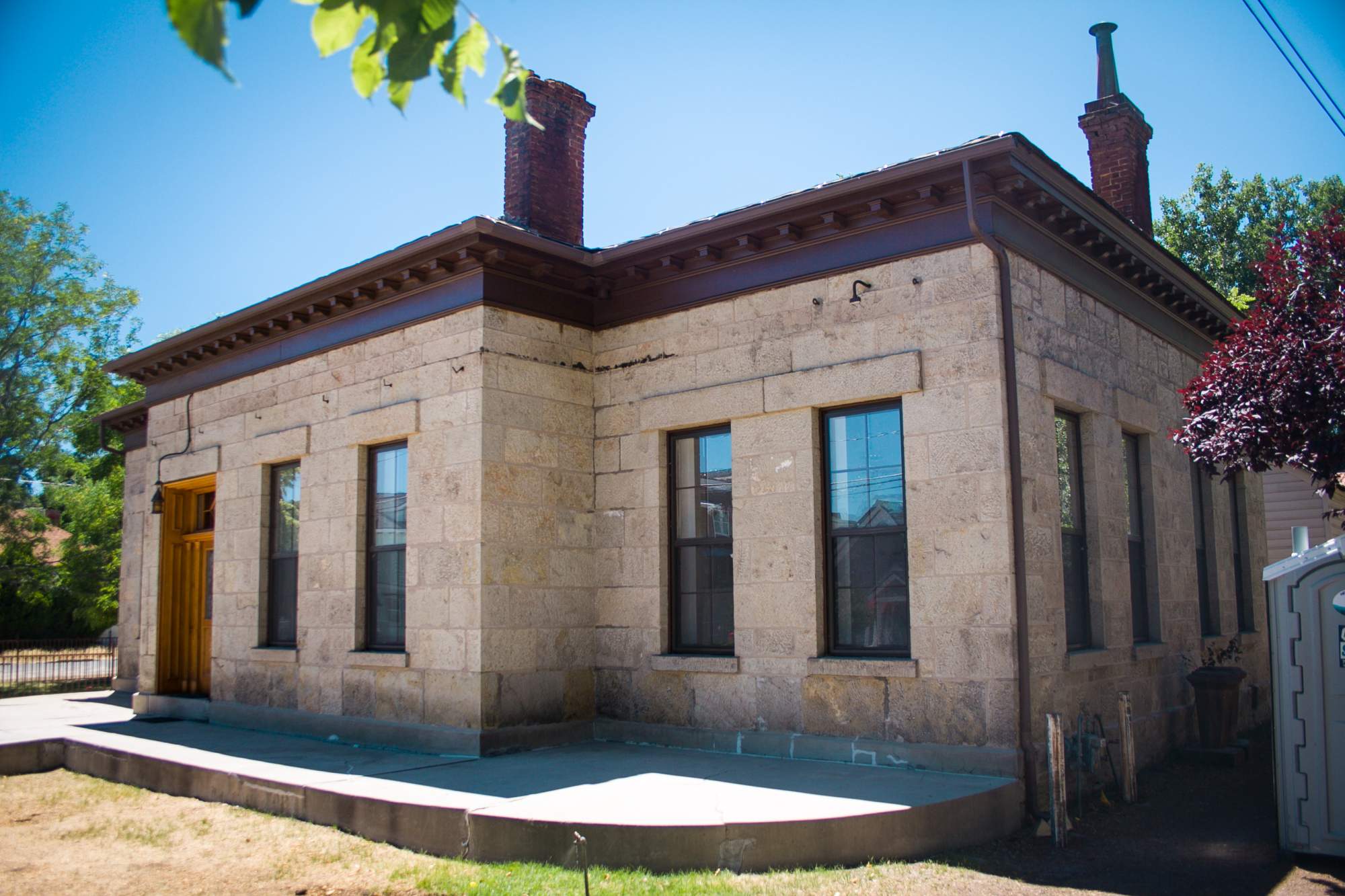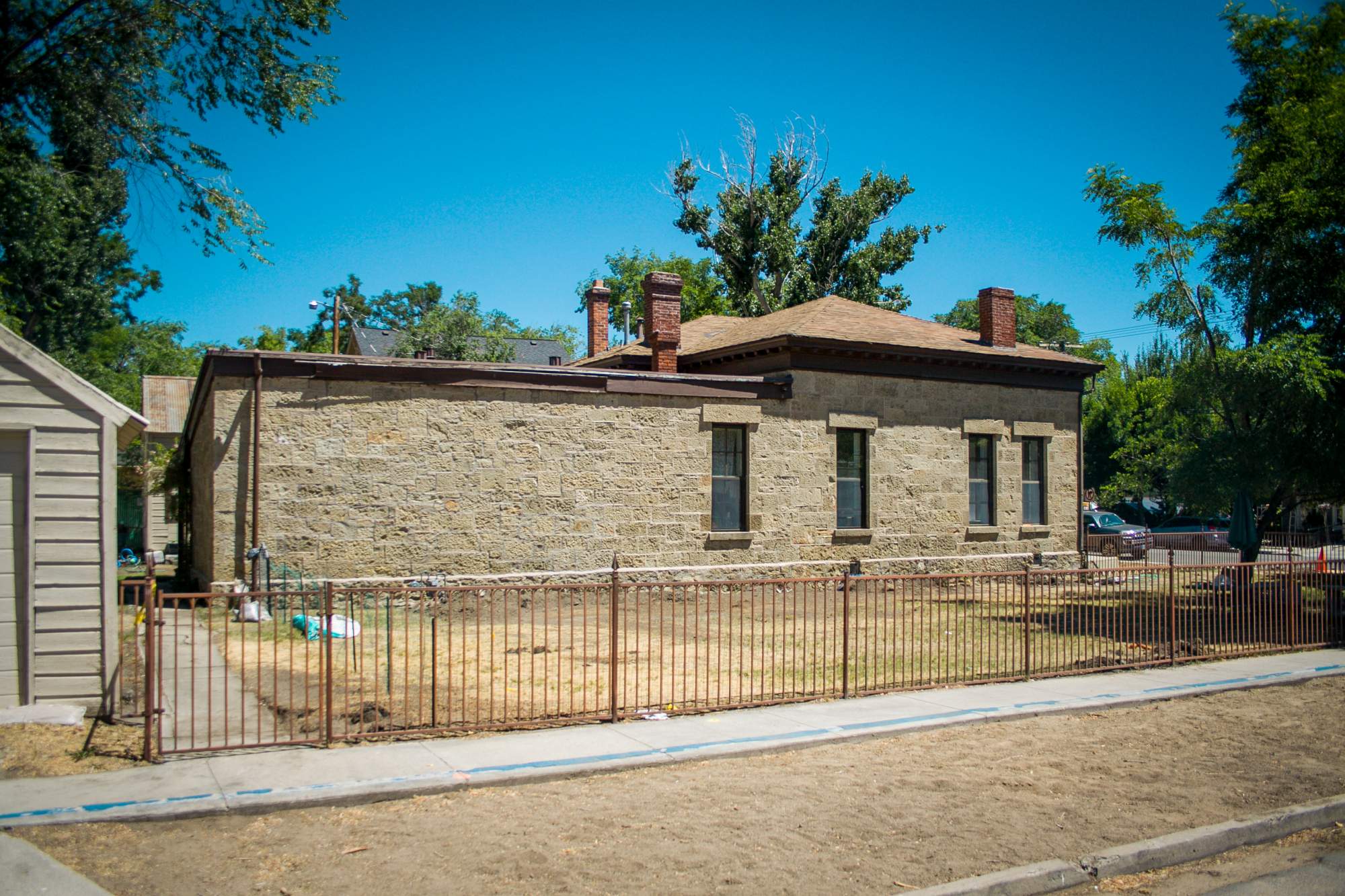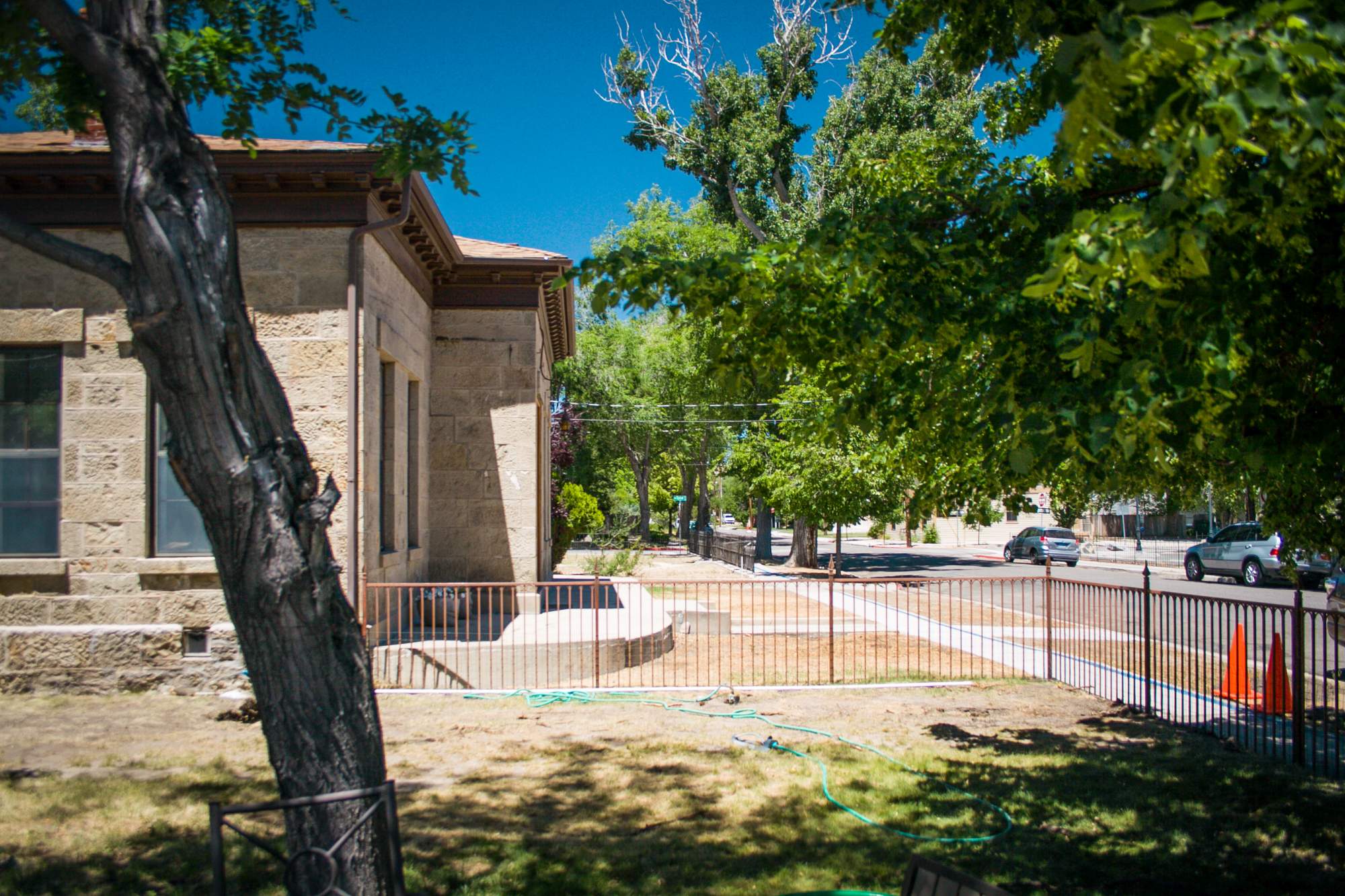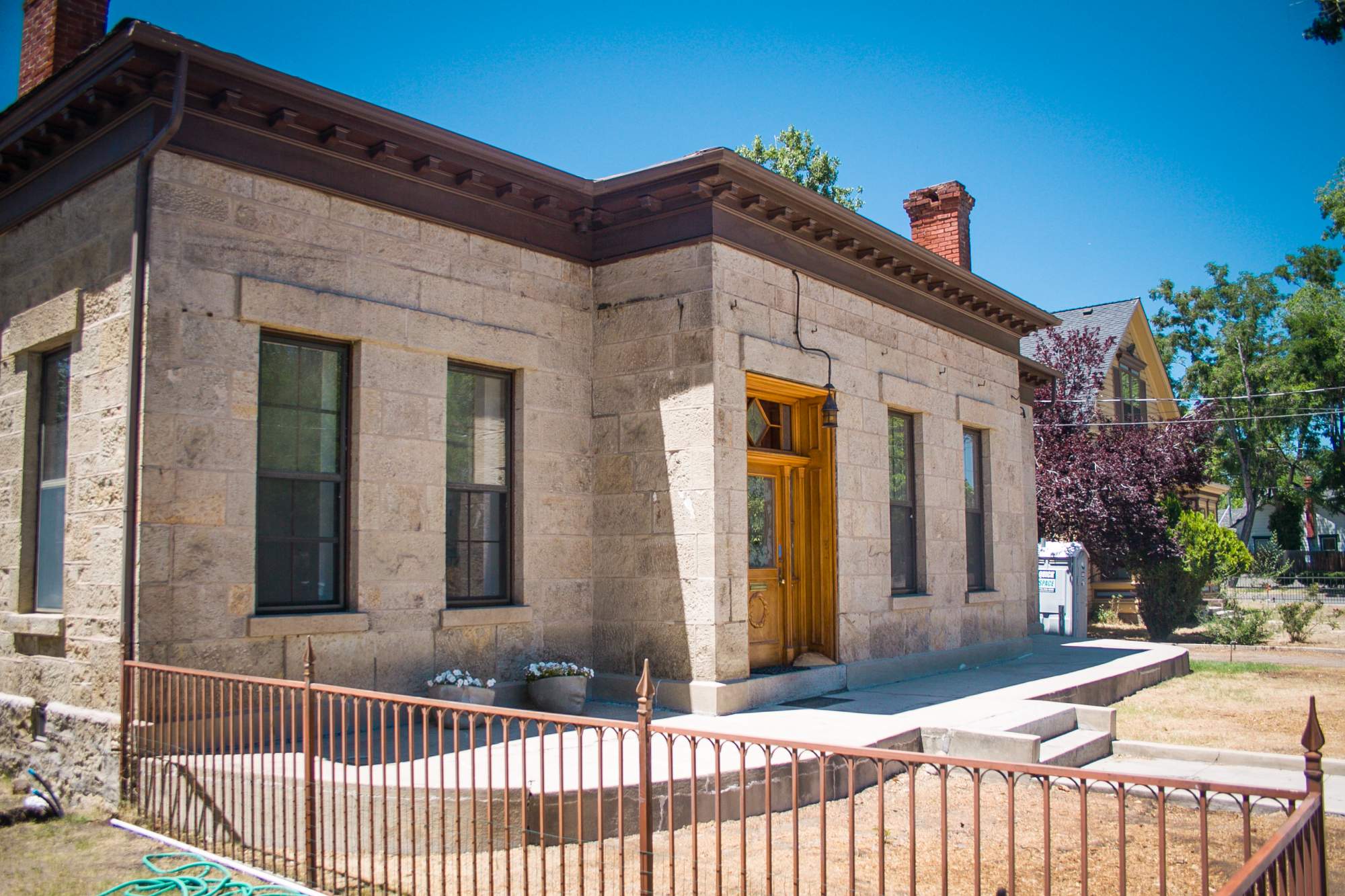 National Register of Historic Places Inventory — Abraham Curry House
Three Historic Cities — Abraham Curry House
www.abecurryhouse.com, with a photo tour of the interior of the house.