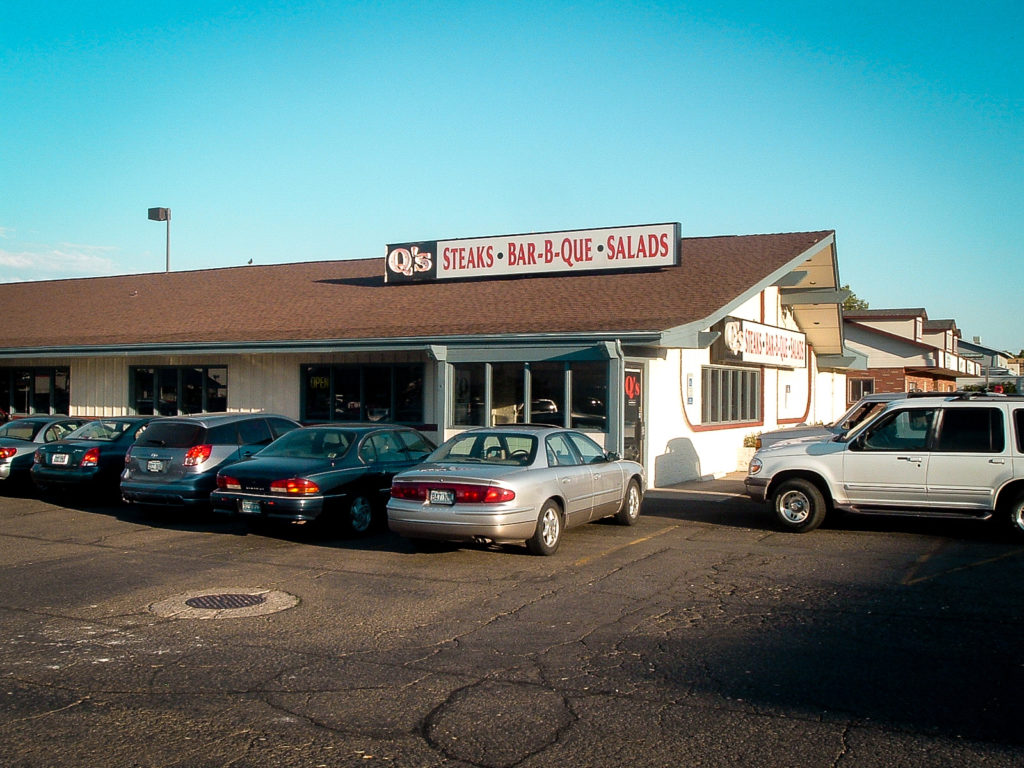 There have been a lot of changes at the Silver City Mall over the years, but one constant has been this restaurant building in the parking lot. In the 1970s it was the Sirloin Stockade. In the 1980s and early 90s it housed Rico's Pizza. In the late 90s it changed hands a couple of times, becoming Goodfella's Pizza and Big Al's Goodtime Pizza. And around the turn of the millenium a new restaurant moved in, Q's BBQ. For over a decade Q's has been here serving up good food and also running a catering business.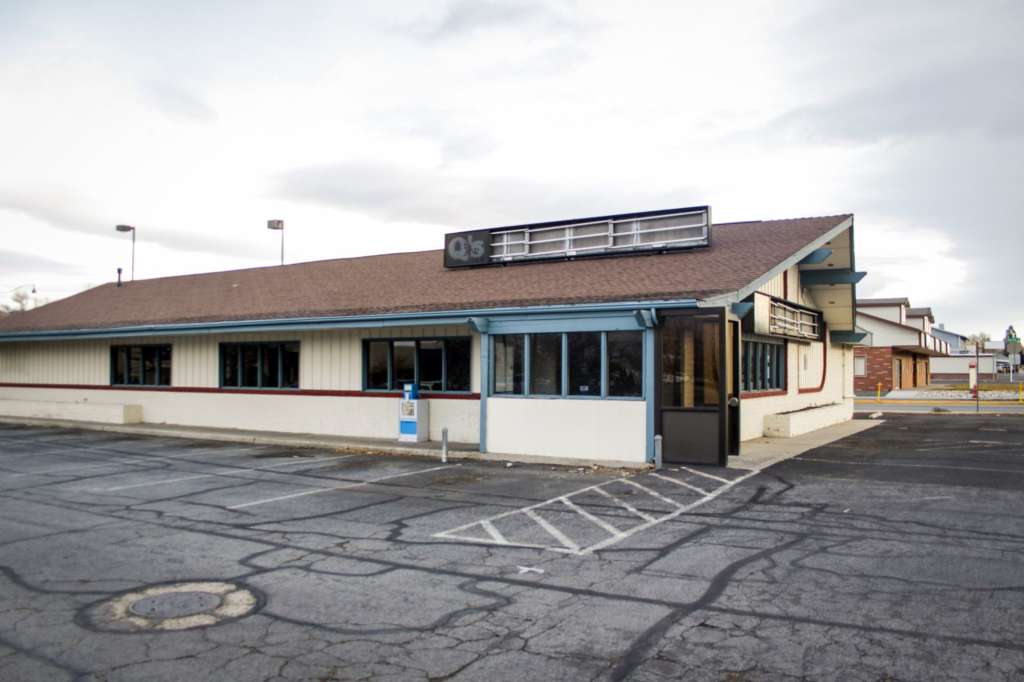 But on November 10th, 2017, the restaurant had a kitchen fire after hours. Fire crews were called and quickly got the blaze under control. Initially the damage seemed minor and the restaurant had hopes of reopening soon. But the weeks went on and it remained closed.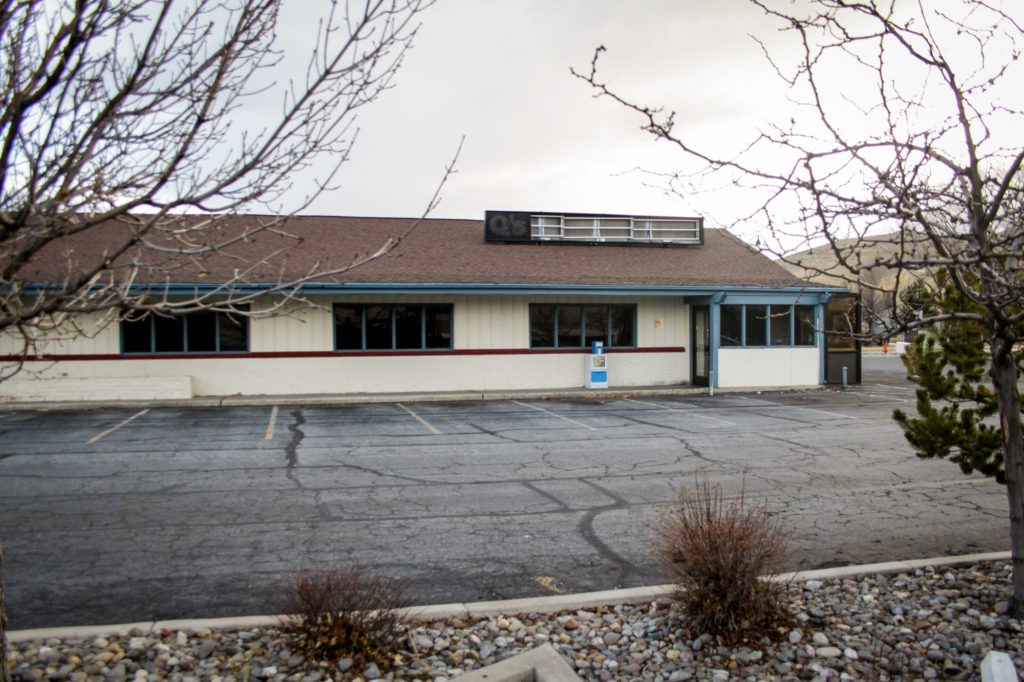 Finally in December they posted this on their Facebook page.
A sad update: As you might have noticed, we are not reopening at the current location. We have spent the last month looking into other locations. As of right now, we don't have any firm commitments, but hopefully by mid-January we will have some news. A huge thank-you to all our faithful guests and friends for all of your concern and well-wishes! Your heartfelt comments have made us feel very appreciated and loved. We thank you for your kindness and wish you all a very Merry Christmas and a safe, prosperous and Happy New Year!
And also:
There was no structural damage caused by the fire, the owners were just planning to demolish next summer when our lease was up and they didn't want us to spend a lot of money painting, new carpet, etc. For just six months.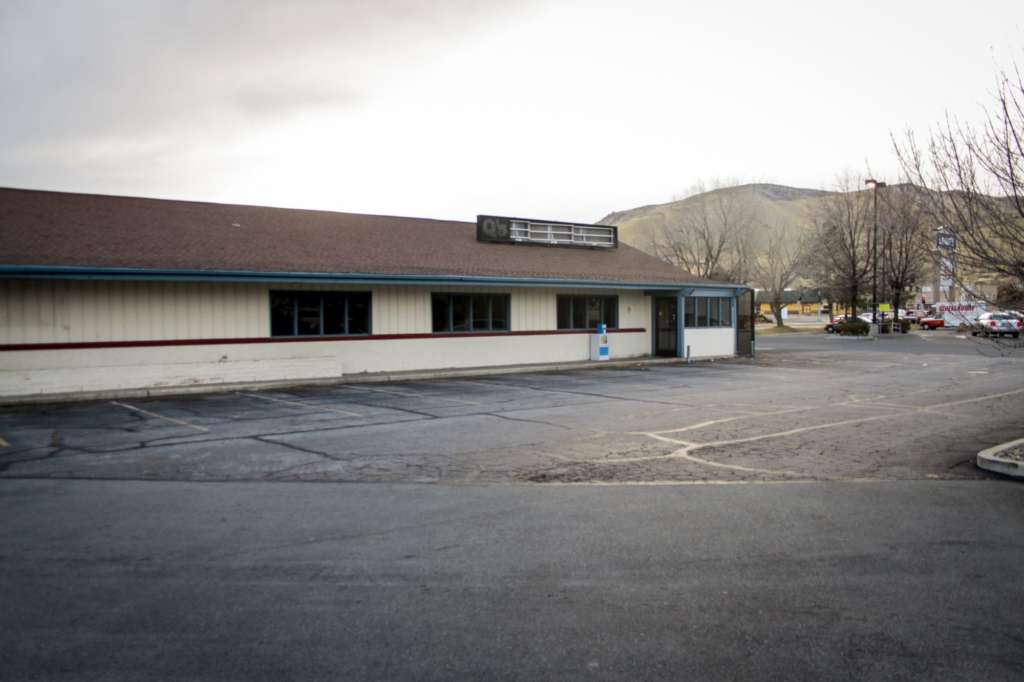 And then again in January came the final blow.
Friends, time to say goodbye. After the kitchen fire in November, it was mutually agreed by us and the landlord that we would terminate the lease. We looked around town for another location, but it was not meant to be. We appreciate all the good times and friendships forged throughout the last fifteen years, and wish the outcome could have been different. Thank you all for your well wishes and nice comments. Farewell good friends and God bless!
So the era of Q's is over. And, if the second post is to be believed, it might be over soon for this building too. It sounds like demolition is in the cards for this little restaurant building, which is one of only two remaining pieces of the old Silver City Mall (the other being the Office Depot building). We'll have to wait and see if it does come to pass this summer like they said, or if the building being vacated early bumps up their plans. But either way, here's a last look around before it gets demolished.