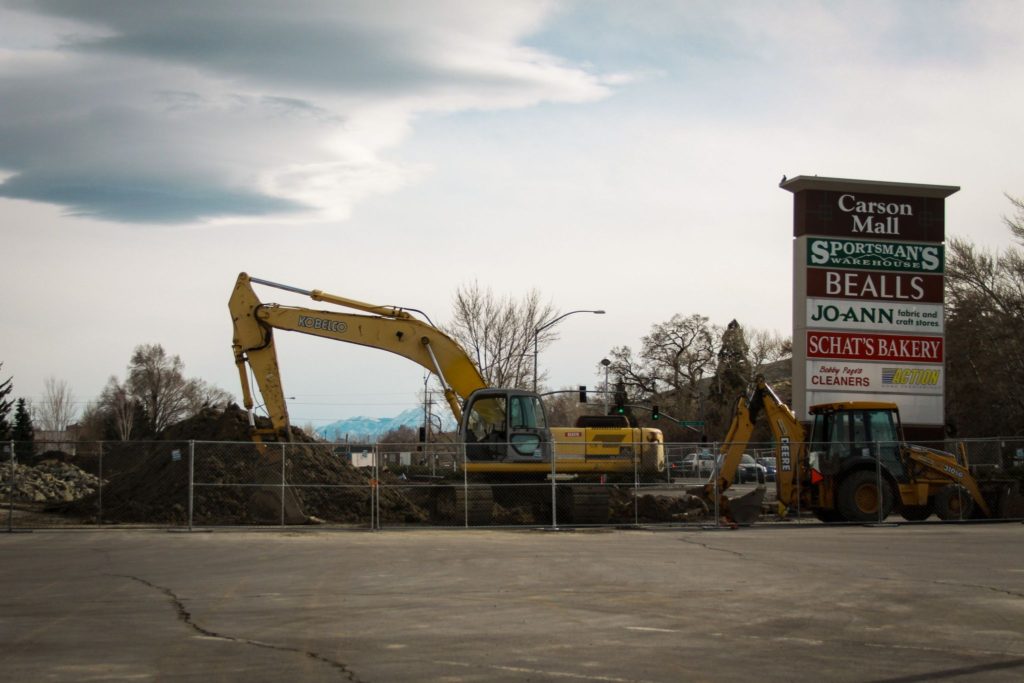 Ever since they announced that a Chipotle Mexican Grill was coming to the Carson Mall, I've been watching the space. The restaurant won't be inside the mall itself, they are building a new building for it at the far south end of the parking lot, right by the Stewart street stoplight. If you remember, this is where they had promised to build a new Carl's Jr. some years ago. After that deal fell through I guess they went looking for a new tenant for this land, and they finally found one.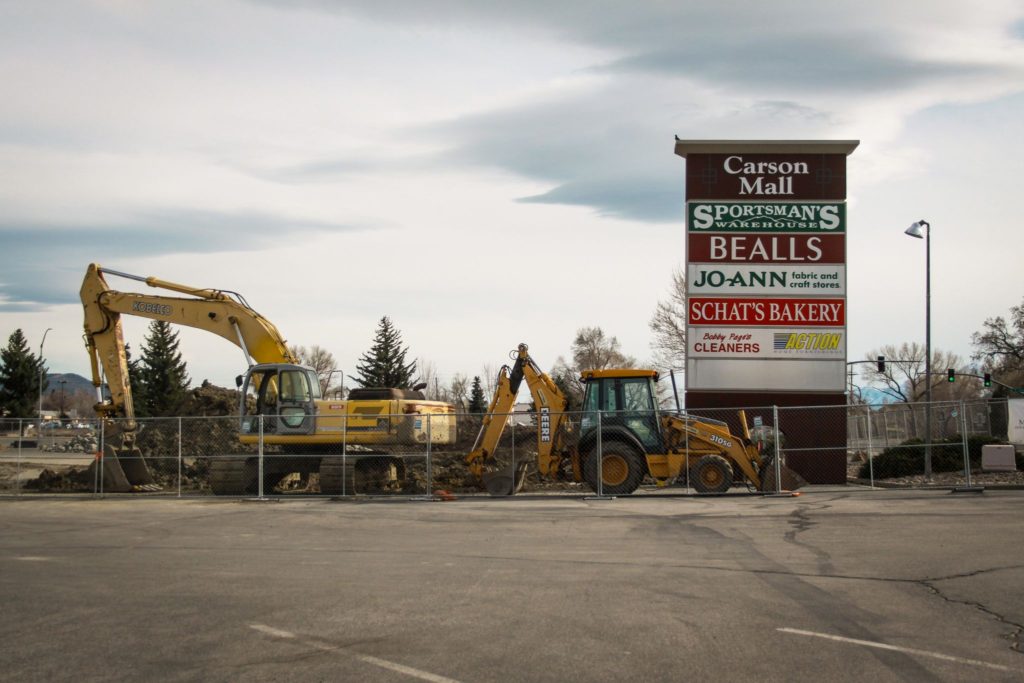 So far the only work they have been doing is digging down. There used to be a gas station on this land, so I imagine they are doing some kind of remediation to make sure that any hydrocarbons in the soil don't leach up and into the new building. Looks like they have dug out the foundation of the building a bit deeper than usual and are laying large rocks down.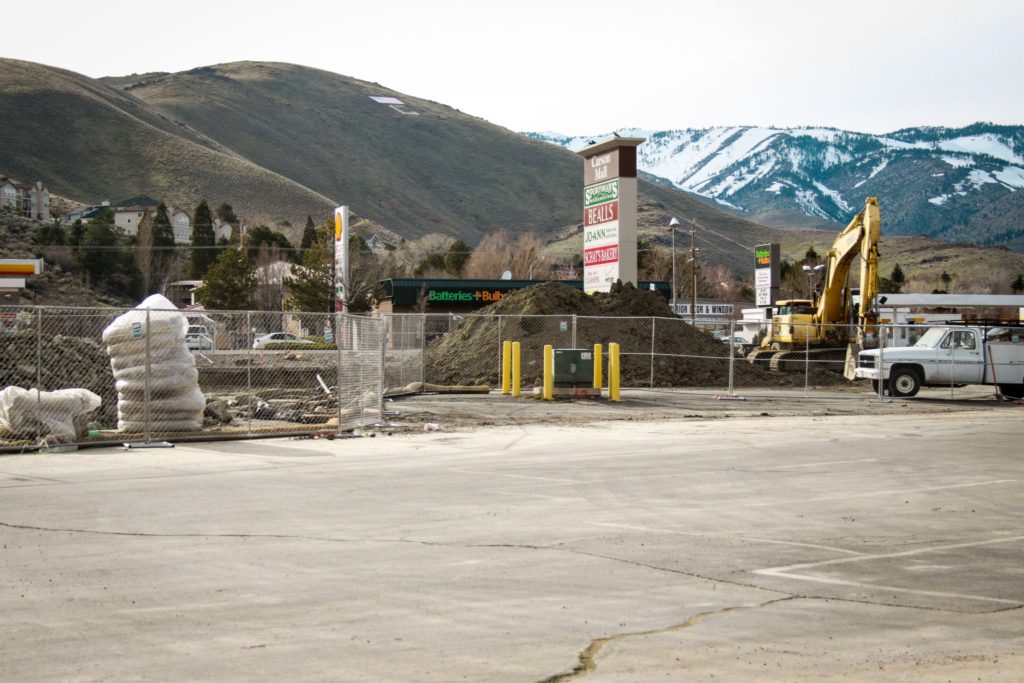 I'll bring you more photos as this project starts to go vertical.