There's a rumor going around on Facebook that this house, at 808 N. Curry St, is in danger of being demolished. It's not a surprise. Every other house on the block has already been torn down, leaving nothing but a sea of parking lots. And the last tenant of the house, Capitol Jewelers, left a couple of years ago. The house has sat seemingly empty ever since.
The owners apparently have plans for the lot, and those plans don't involve keeping the house around. I don't know much more about it, and plans like these have a way of falling through. So it may be that this house will stay around. But it could be that time is running short for this house, and another piece of history will be lost.
I don't know much about the history of this house. It's outside of the historic district, and it's not notable enough to be on any of the lists of historic buildings. Loopnet says it was built in 1918. One guy on Facebook says it's older than that, and it has a connection to Abraham Curry. I kind of doubt that; Abe had a thing for stone buildings, not wood. And if the house really was that old (1870s) we'd certainly know more about it. I'm inclined to think it's closer to the 1918 date.
There are a couple of pictures floating around of the house back in the day. This one shows the house back when it was on a nice residential street. It is positively dwarfed by the houses on each side. The darker house on the left belonged to the Supera family.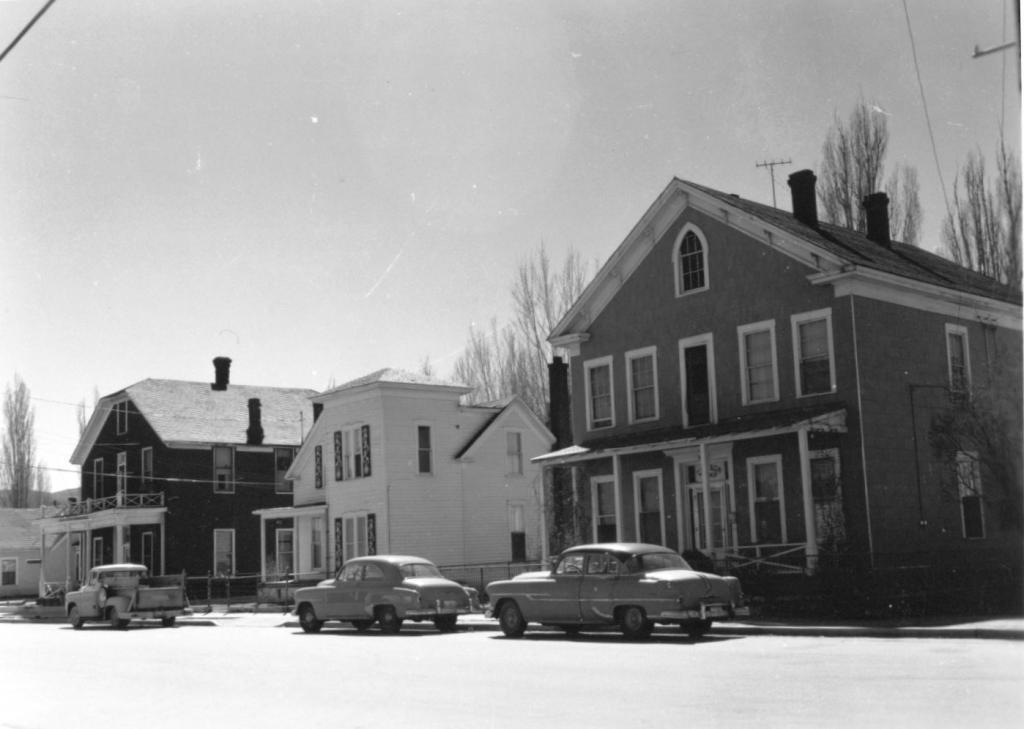 This one shows that Virginia and Truckee Railroad steaming down Washington Street, just one block away from its destination at the Carson Depot. The house is in the background on the right.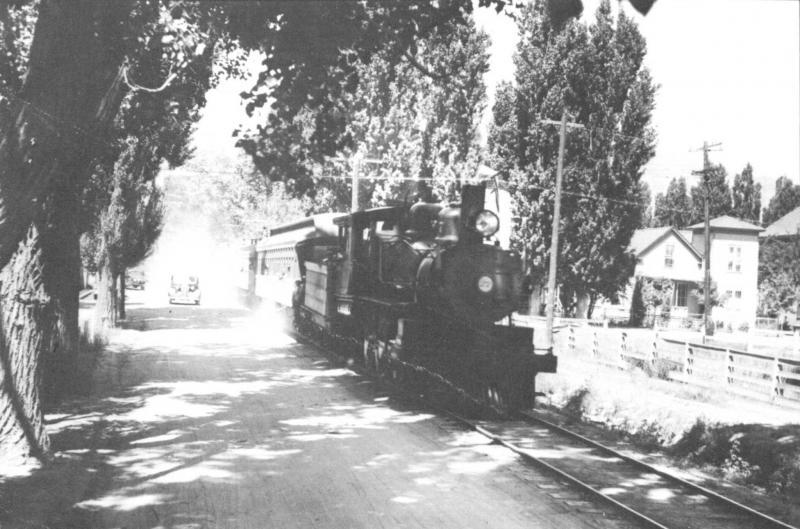 Later, the house housed a photo studio where the high schoolers had their senior portraits done.
Over the last decades, all of its neighbors have been destroyed. This house is now literally the only thing left on its block. The rest is overflow parking for the City Center Motel across the street. If it's all wiped out for something new, it will be a bittersweet moment. On the one hand, it would be good for the parking lot to give way to some kind of useful development. On the other hand, it will be sad to see this house go. The best option would be for the house to be included in whatever redevelopment plans lie in store for this block, but sometimes adaptive reuse proves to be too much trouble. So we might be about to lose another old house. Just in case we are, here's one last look around the property.