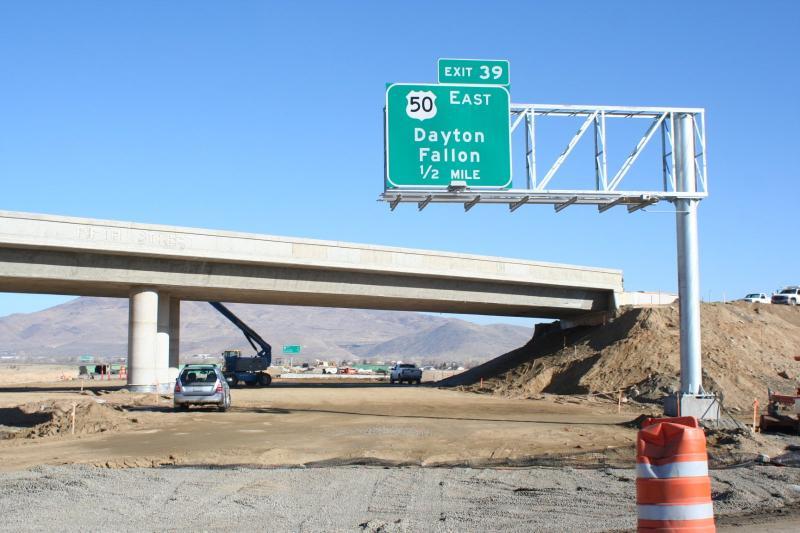 I don't get out Fifth Street very often to see the progress on the freeway out there. So today I swung by and was amazed to see how far along they were. They weren't kidding when they said they might actually open this thing this summer!

The Fifth Street overpass looks like it's ready to go; just needs to be paved. It's extra long so it can span the freeway in both directions, plus the retention pond next to the roadway.

The roadbed of the freeway, looking south towards Fairview. Nearly all the overhead signs are already in place.

A long view down at the Hwy 50 exit from Fifth Street.