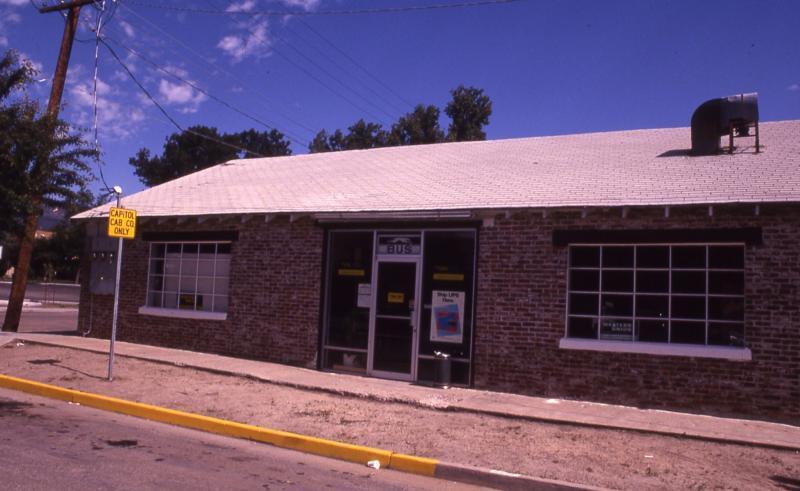 1993
This nondescript building sat on Third Street, one block west of Carson Street. Curry Street can be seen running along the left side of the building, and a yellow cab zone takes up the valuable parking right out front. It's hard to tell what this business might be; they have signs for UPS, Western Union, and Greyhound, but nothing identifying the building itself. Maybe it's the Greyhound bus depot, but I remember Greyhound stopping other places around town.
At this time, Third Street was mostly forgotten, and many of the buildings were neglected. Across the street from this place, behind the photographer's back, was the St Charles Hotel, which at the time of this photo was just undergoing a renovation itself. This renovation would spark an interest in Third Street, and the neighborhood slowly started to rebound.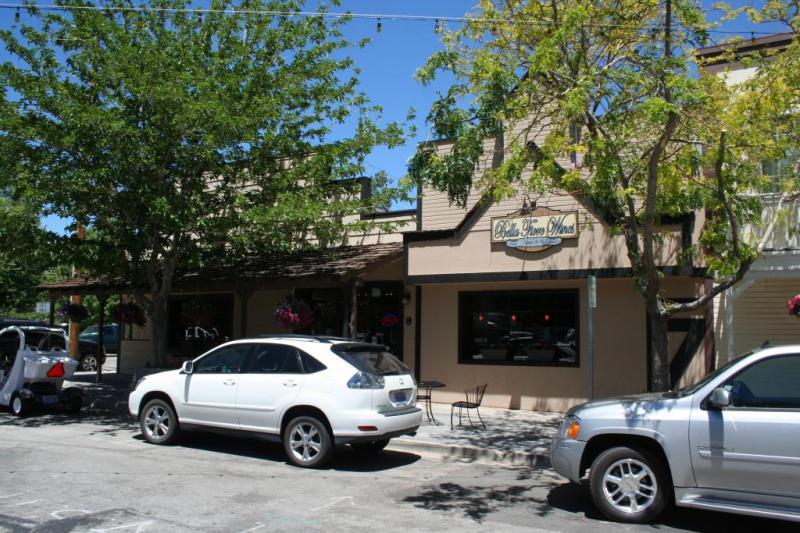 2008
This is what fifteen years of redevelopment gets you. Since the "then" photo was taken, Third Street has come alive with shops and restaurants. The Farmer's Market was held here for a few years, and now Friday nights during the summer it is home to Fridays@Third, a night-long block party with music, food, drinks, and dancing. 2008 especially has been a good year for this part of town. The opening of the Firkin and Fox pub, on the ground floor of the St Charles Hotel, gave the entire street an anchor, and now more people than ever are coming down to Third.
This renewed vigor is spilling over to the rest of the street. This building here is the same building seen in the "then" photo. Late 90s remodeling saw the addition of the false front, giving it more of an Old West feel. And in the summer of 2008 Bella Fiore Wines opened in this location, bring a further touch of class to this corner. Bella Fiore is a full service wine shop, offering wines by the glass or by the bottle, along with regular wine tasting events. It's a new use for this old building, and along with the sidewalk dining, shade trees, new siding, and overhanging porch, you'd never even recognize that it's the same place.