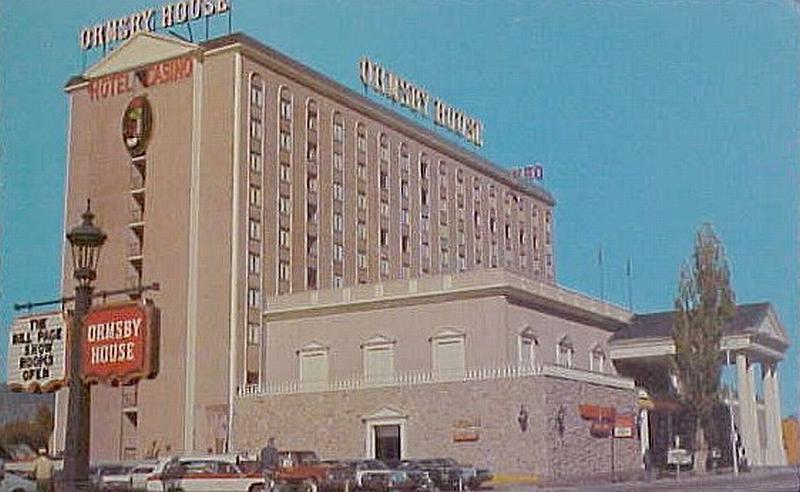 1972
If it wasn't for the Laxalt family, no one in Carson City today would know the name "Ormsby House". When they bought the hotel in the 1930s, the original one that stood at the corner of Second and Carson, it was a disaster. Barely fit for human habitation. Drastic measures were needed, so they dealt with it drastically. They didn't just close the place, they leveled it. Down to the dirt. The end of a public health hazard, maybe, but also the end of a piece of Carson City's history. The town's first hotel, and one of its oldest buildings, was no more.
And the story would have ended there if it wasn't for the Laxalt brothers. In the 1960s they had the idea to rebuild the Ormsby House, bigger and better than ever. It wouldn't just be an imitation of the original, it would be a first-class establishment that would make Carson City proud. And since the original lot wasn't available, and wouldn't have suited their purposes anyway, they picked a new site for the new hotel, three blocks away at the corner of Fifth and Carson. And when this new palace had its grand opening in 1972, it was truly a splendid sight.
The new casino was so large it took up an entire city block. The new place was so big, they actually had to close Sixth Street and keep building into the next block. And for the hotel they chose to build a 10-story skyscraper containing nearly 200 rooms. It was the tallest building in Carson City, and in fact it still is. Even taller than the Capitol! (Which, despite what you may have heard, is not illegal).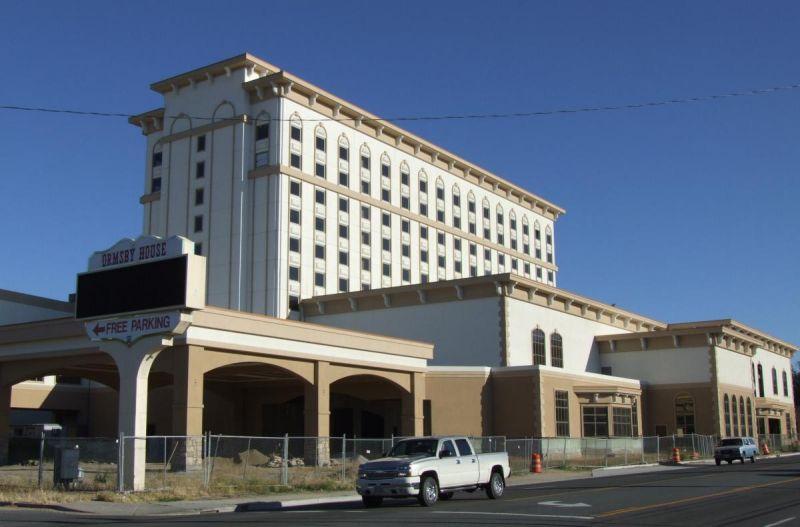 2007
The Ormsby House of 2007 in some ways is better and in some ways is worse than when it celebrated its grand opening 25 years ago. It's better because the outside has just received a multi-million dollar renovation, being transformed from top to bottom from a dull brown to sparkling white and gold. The building has molted off its 1970s skin and is ready to take on the 21st century. The biggest problem with the hotel, though, is that it's been closed for six years and shows no sign of reopening any time soon.
For while the transformation of the outside has truly been something to behold, and the results are nothing less than magnificent, that same magic hasn't yet been worked on the inside. Inside the casino it is nothing but an empty shell, steel columns and bare concrete floors. The hotel rooms are still being built. The second-floor restaurants and wedding chapel haven't been constructed yet. The casino floor is a cavernous open space. And the renovation work is proceeding at a glacial pace, which leads everyone in town to think that it will be another six years before the Ormsby House reopens, if it ever does.