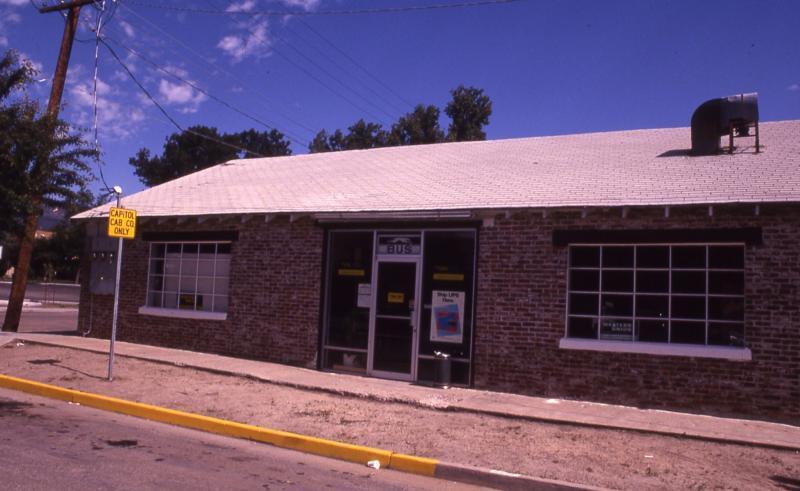 It's been a very long time since I've done any Then And Now articles. I think part of the problem is that I've wanted to do them right, so I haven't done any at all lately since I didn't feel they'd be up to my standard of quality.
I need to get over that. There's nothing wrong with a quick and dirty Then and Now, so I need to get over myself. Especially now that summer is here, and it is prime picture taking season around Carson City because all the trees are green. I only have a couple of months to get out there and rephotograph all these old pictures I have.
Today is the first of what I hope to be many upcoming Then and Now articles. I had this picture submitted to me at the WNHPC, and I had no idea where it was, what it was, what part of town it was in, if it was still standing, anything. It wasn't until a comment came in from Dwight Millard (of Millard Realty, and my boss about twelve years ago, even though he probably doesn't remember me) letting me know where it was. I schlepped down there to check it out, and wow have things changed. It's the same building, though. Check out the article to see what it is.