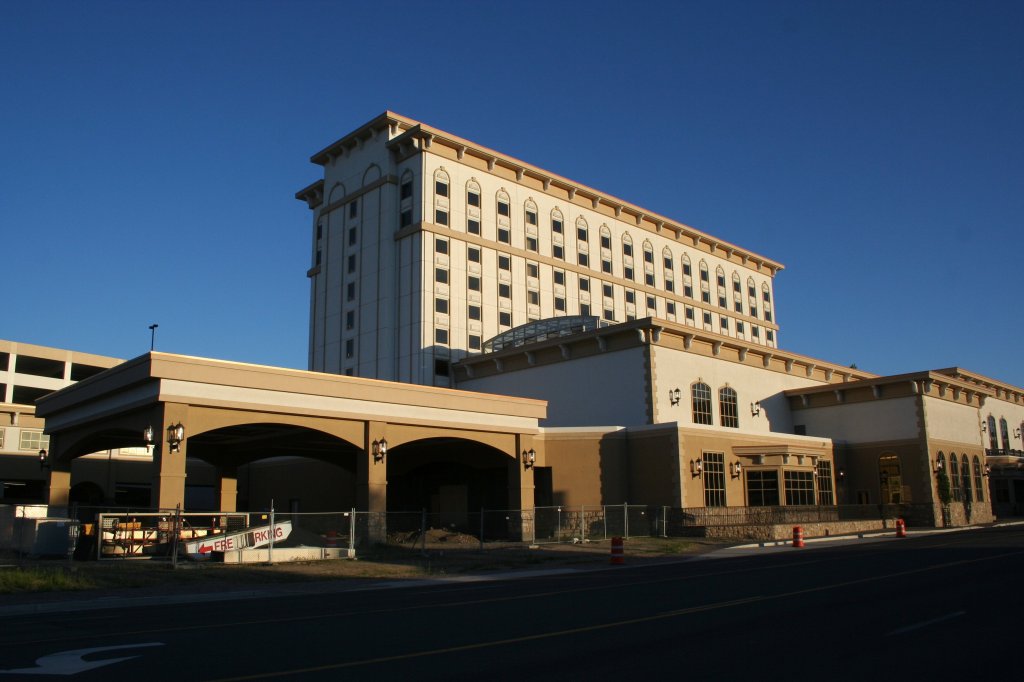 I know it's been forever since the last update, but it's been forever since there's been any visible work on the Ormsby House. And even now, they only changed one thing about the outside. But it was a big thing, so it deserves its own update.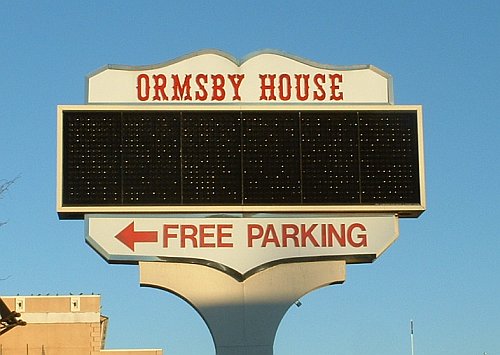 Remember the old sign out in front of the Ormsby House? This electronic readerboard was installed sometime in the 1980s, replacing an even older sign that used moveable letters. This sign survived all the construction so far, and was even pressed back into service for a short time back in 2003 to advertise the opening of the Winchester Club on the ground floor of the parking garage.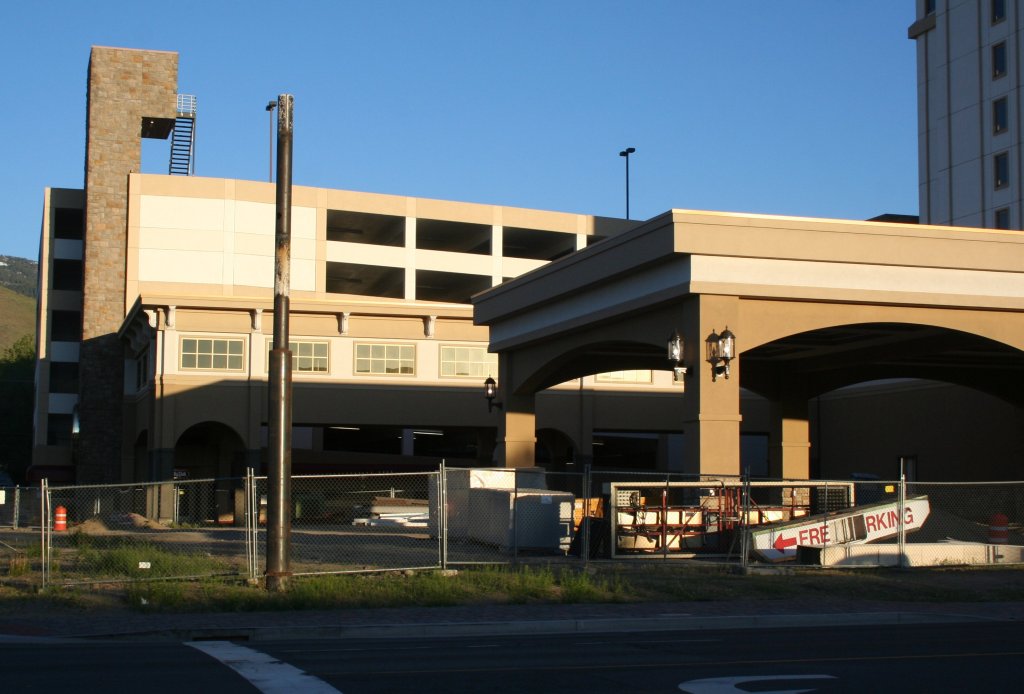 The sign couldn't last forever, though. In May a crane was brought on site and the old sign was removed. There was nothing left standing but this pole, on the left.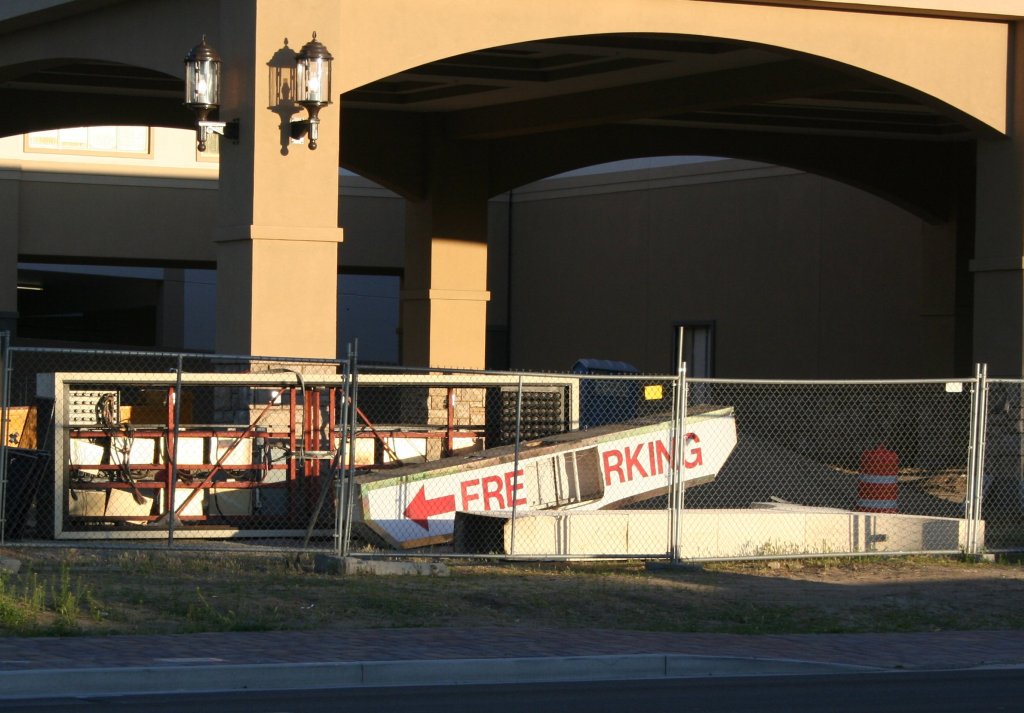 Here's a closeup of the discarded remnants of the sign, sitting in the yard waiting to be disposed of. They sure didn't give this sign any respect at the end.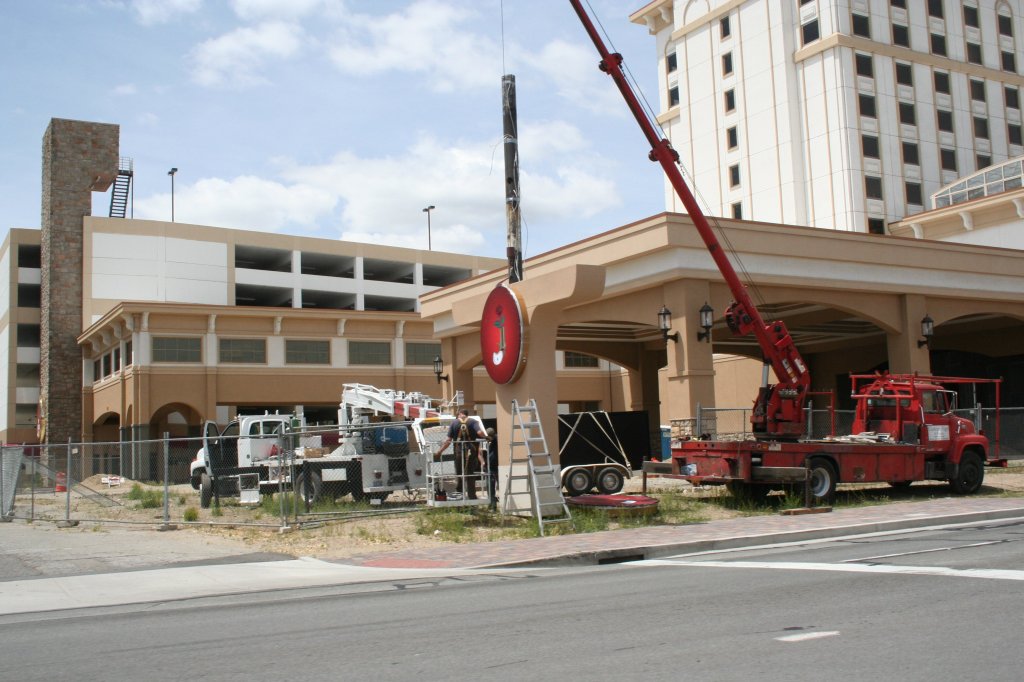 In an uncharacteristic show of Being On Top of Things, the crew was back the next day to install the new sign. Here they are with a crane and a cherry picker installing the base.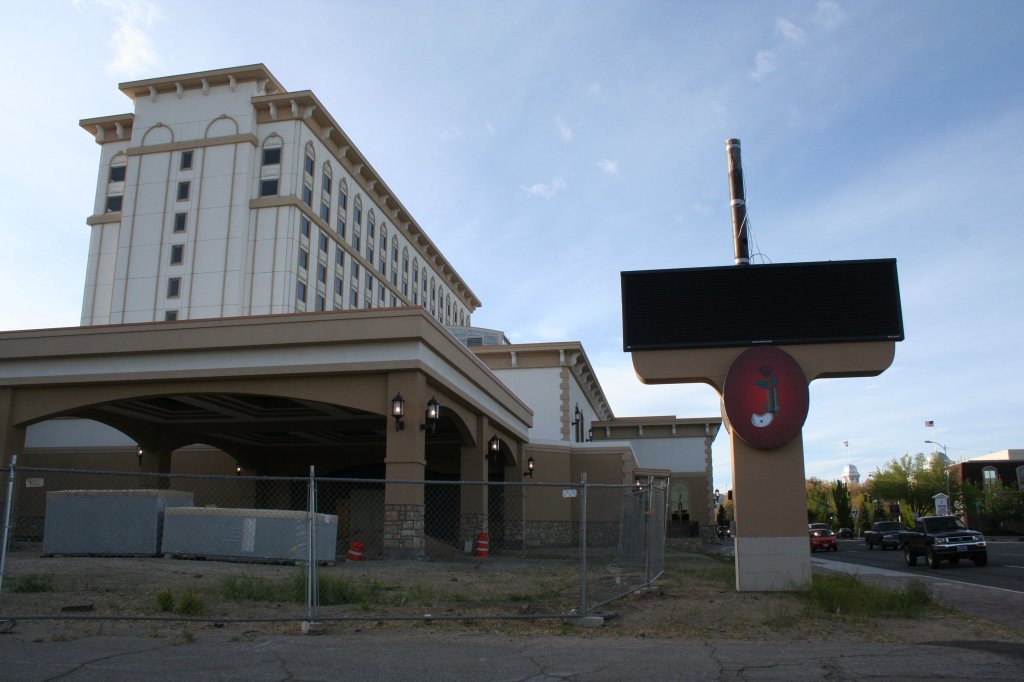 They broke for the night with the job half done, and came back the next day to finish.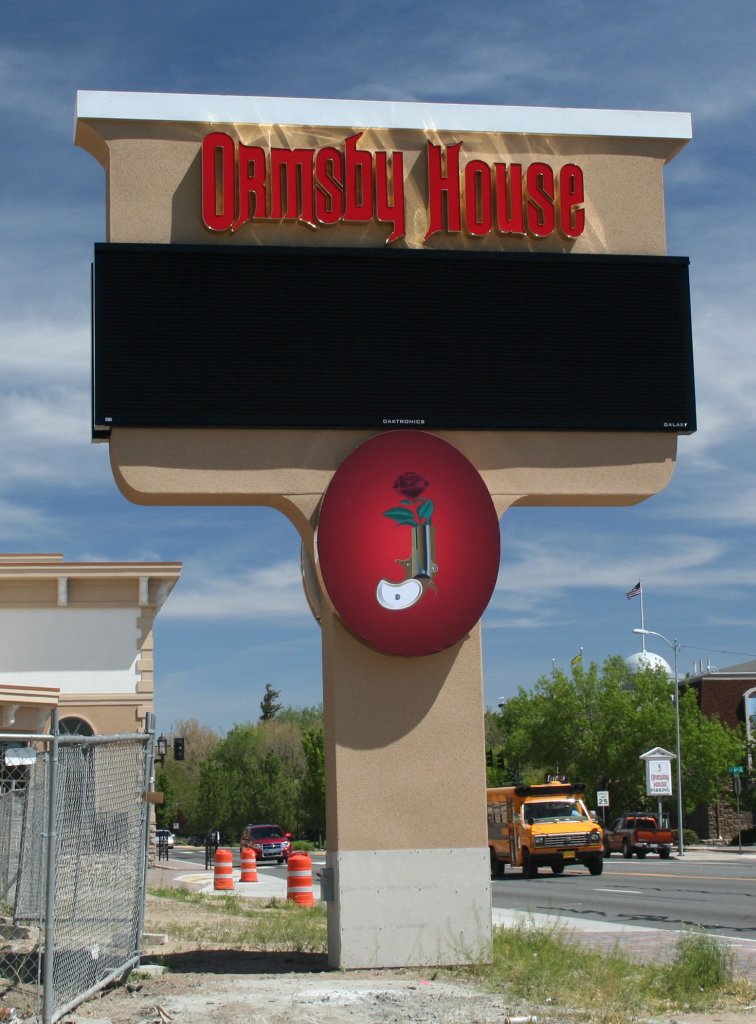 And here's the finished product. It keeps the same white and gold color scheme that the hotel was given, and it uses the guns and roses logo as well. Although putting a red rose on a red background doesn't offer much in the way of contrast. Above the readerboard is the familiar Ormsby House lettering that has been missing from the property for so long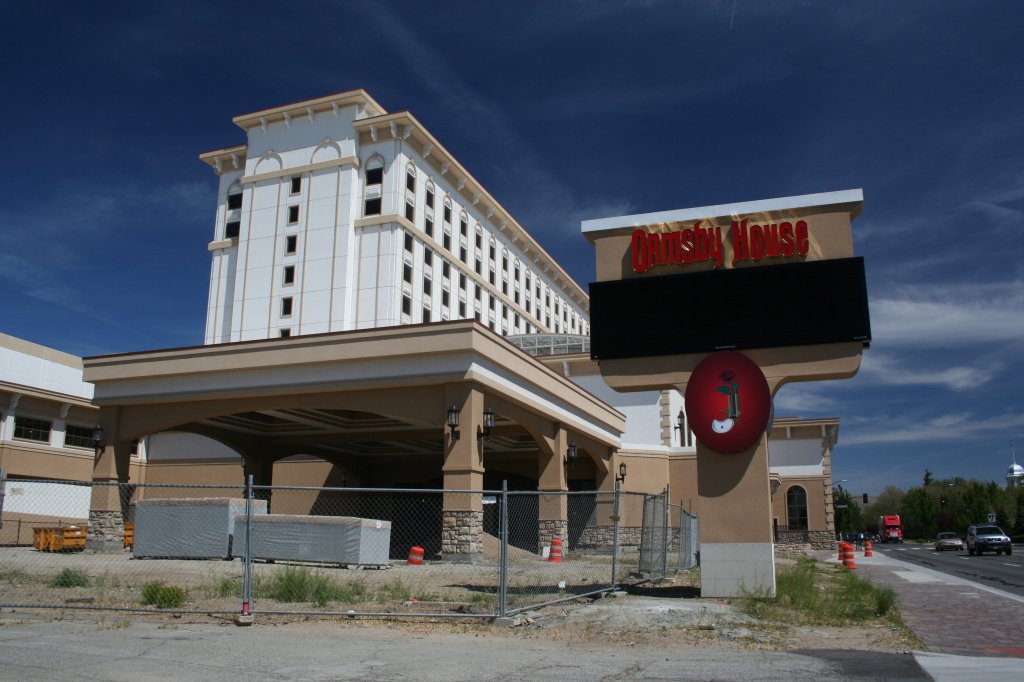 I can only imagine what's going on inside the building. It seems like there's activity, but not a lot. There certainly isn't a swarm of workers descending on the building every day. But there are signs that something's getting done. Equipment deliveries, like those large grey boxes, will show up for a couple of days, then disappear. The door to the inside is usually open during the day and closed at night. And there's a sense that the building is not abandoned, and that work hasn't ceased. It's just running at its usual snail's pace, and so the opening date still has to be a couple of years away unless they really ramp things up.
I'll be back with news when there is news. In the meantime, keep updated with what's going on in Carson City at the Around Carson main page.