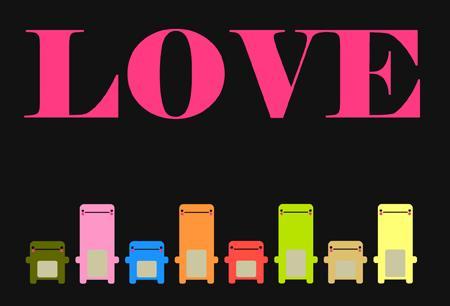 The Nevada Arts Council presents "FaithHopeLoveSpace" an exhibit of digital works by Las Vegas resident, Shan Michael Evans. The artwork in "FaithHopeLoveSpace" is influenced by the digital medium, which Evans sees as a means of self-expression and communication.
"FaithHopeLoveSpace" is on display from March 31 through May 16, 2008 as part of the Arts Council's Office eXhibition Series (OXS).
Shan Michael Evans was born in Phoenix, Arizona and now lives in Las Vegas after traversing most of the globe throughout his youth. A self taught artist favoring self-exploration over traditional technique, Evans demonstrated interest in the arts at an early age.
With several shows in 2003, Evans entered the Las Vegas arts community. His work has appeared both locally and internationally in publications. His designs are evidenced in toy design, clothing and local public art endeavors such as the 2005 ZAP!Project and the RTC 2006 Wrap It Transit Art Competition. Evans is a recipient of the 2008 Nevada Arts Council Artist Fellowship.
The OXS gallery is located in Nevada Arts Council office at 716 N. Carson Street (intersection of Washington Street), Suite A, in Carson City and is open 8:00 a.m. to 5:00 p.m., Monday through Friday. Call 775-687-6680 for details.