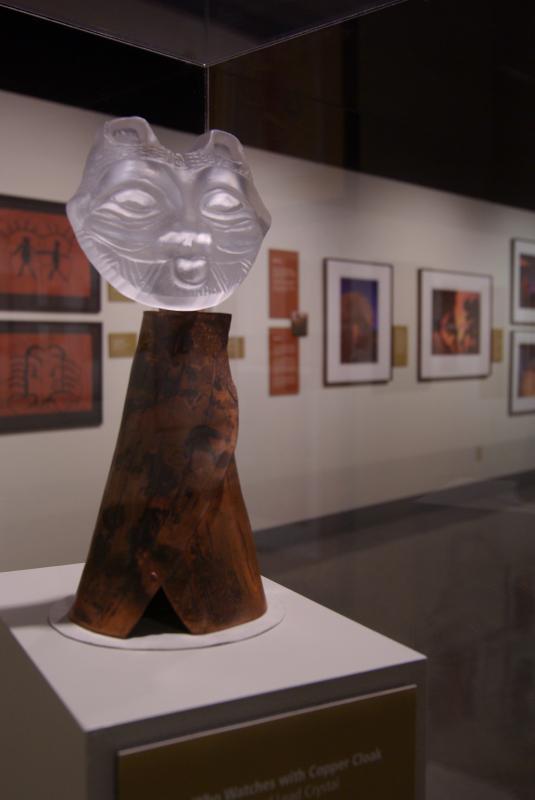 The Nevada State Museum will host a free exhibit opening reception for the new exhibit "Rock Art Perspectives: Pictographs and Petoglyphs" on January 21, 2010 from 5:00 p.m. to 7:30 p.m. The exhibit presents both images and text by artists and archaeologists specializing in rock art of the Southwest, Great Basin and California.
Dr. Carolyn Boyd, top rock art scholar from the Pecos River area of Texas is coming to the opening. Dr. Boyd is one of the scholars featured in the exhibit and she will be available for informal gallery discussions and to answer questions about the exhibit.
The museum is located at 600 N. Carson Street in Carson City. Light refreshments and entertainment will be provided.
This exhibit portrays a wide variety of images including sketches, paintings, photos, and sculpture on the subject of rock art, including such contemporary topics as rock art in pop culture. Text associated with the exhibit explores challenges in regard to rock art interpretation.
The museum is planning a series of educational programs on rock art for both children and adults to enhance the visitor experience and teach rock art etiquette. Lectures, receptions, field trips to regional sites and children's crafts are among the ideas proposed. Education plays a vital role in protecting rock art and other archaeological sites for the benefit of future generations. For more information, contact Deborah Stevenson at 775-687-4810 ext. 237 or Sue Ann Monteleone at 775-687-4810, ext. 240 or visit www.NevadaCulture.org.