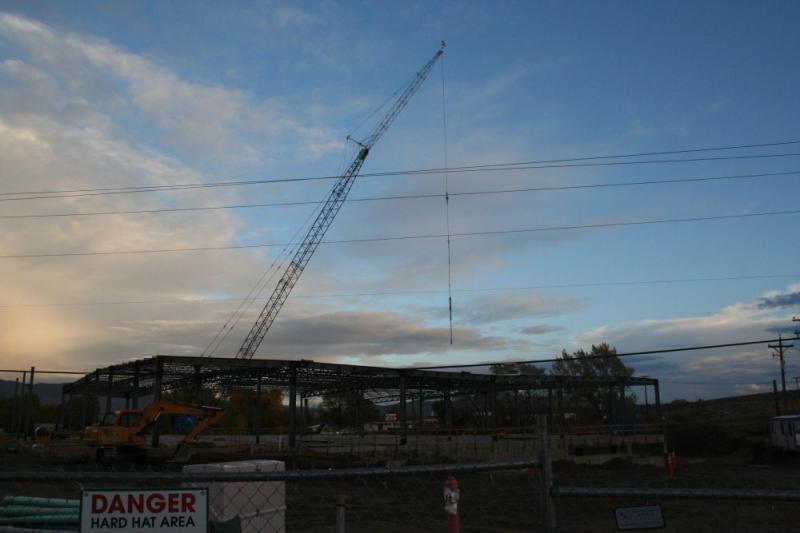 After what seems like spending an age working on the foundation and first floor, construction on Bodine's Casino has finally started to take to the skies. And it's started in a way that you can see all over the south end of town, with this big crane rising above the whole works.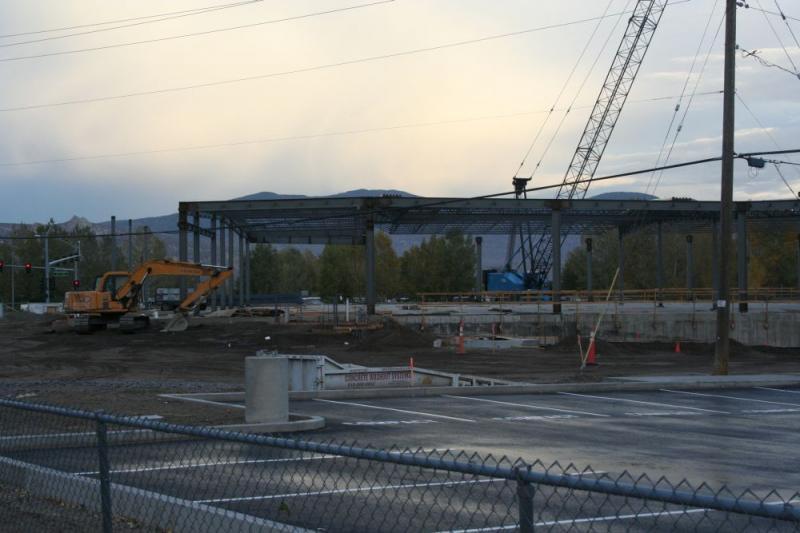 Bodine's is the new casino that's being built on the site of the old Bodine's restaurant, at the corner of Clear Creek and South Carson. It's had its share of problems over the years. First there was an outcry about closing and demolishing the original Bodine's, which was a Carson City favorite. Then the first developer backed out of the project, leading to a delay of nearly half a year before another developer swooped in and resurrected it. And then, just recently, CBS brought suit against the casino over use of the name Bodine, claiming that they owned the rights to that name because of their character Jethro Bodine from the Beverly Hillbillies. I'm sure it's only a coincidence that Jethro himself, Max Baer Jr, is building a casino a few hundred yards to the south. It has nothing to do with the lawsuit. At all.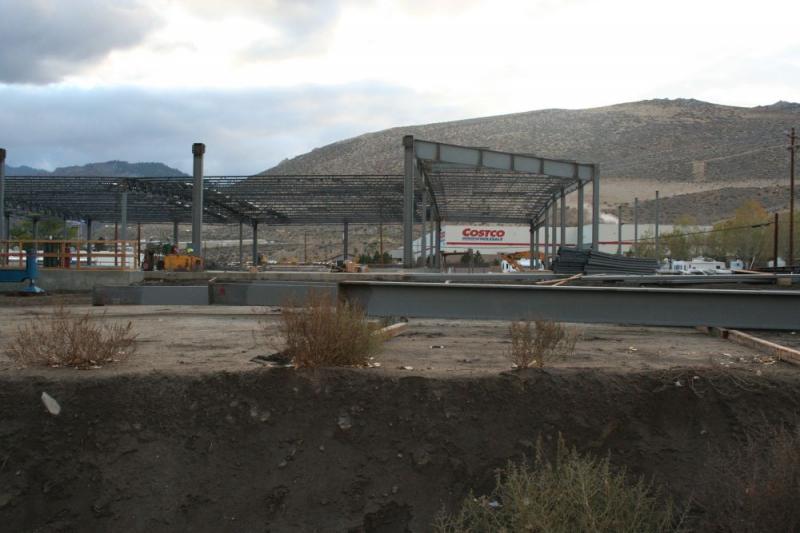 But through all of this, the project is still a go. And it's fairly modest. Just a simple, one-story building on a small lot. No hotel, no room for expansion. Just a neighborhood casino and restaurant that hopes to bring people in with good slots and good food.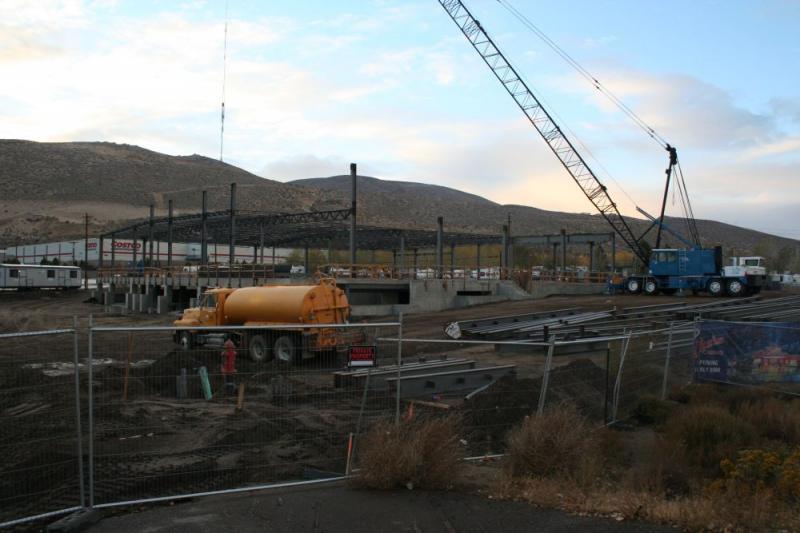 The crane has been spending a good part of this last week lifting steel into place for the building's superstructure. If everything goes to plan, the whole thing will be finished and open for business in "Early 2008". Winter's coming fast, though. Better get that roof on!