A couple of weeks ago I wrote about this as speculation, a deal that had been floated around but hadn't been finalized yet. But now the deal is done, and it's official: Bodine's restaurant at the south end of Carson has been sold, and it will be demolished to make way for a new casino.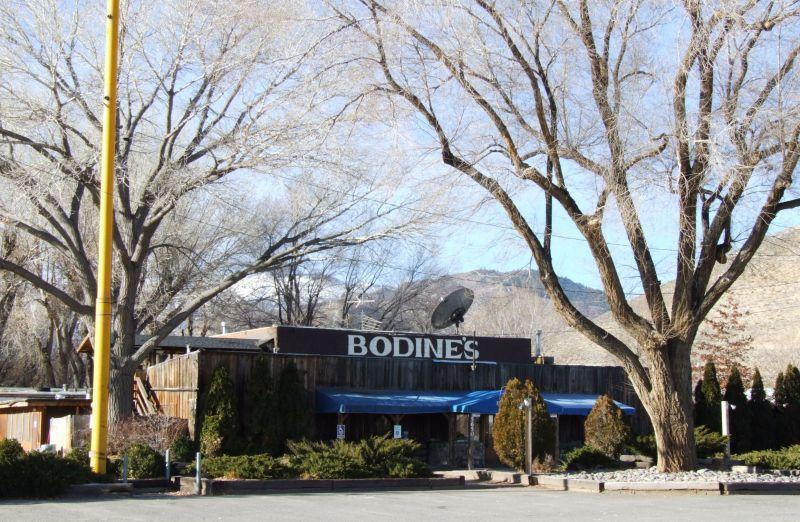 Bodine's Restaurant will only be open for one more month.
Developer Kevin Coleman of SoCal's K&S Properties had been in talks with Bodine's for a while, since the land is in a good spot right along the highway, and Bodine's holds one of the few unrestricted gambling licenses in Carson City. With this license, Coleman can build a casino without having to building a hotel to go along with it, a new requirement the city enacted a few years ago to cut down on the number of small casinos popping up all over the place. The story came out three weeks ago that a deal was in the works, but it wasn't until now that they reached a firm agreement. The sale has finally gone through (for an undisclosed amount), and Bodine's will close its doors for good on January 15th, ending more than 20 years of business on South Carson Street.
Both the restaurant and JD's trailer park next door will be torn down, along with assorted other buildings like the now-vacant Floral Vineyard gift shop. The new casino will be built over the course of 2006. It will have a "Western" theme, and it will include an underground parking garage. Now, I'm not too sure that Carson City needs another casino. We've already got several big places like the Carson Nugget, Pinon Plaza, and the Casino Fandango. The Ormsby House should be opening some time this decade, and if Max Baer Jr ever gets off his butt and gets something done we'll have a Beverly Hillbillies Casino too. If this new casino is meant to be for locals, what's going to draw them away from the other places? And if it's for tourists, why aren't they building hotel rooms with it? Casinos might be good business, but does adding another one really help the community?
And if the casino itself isn't controversial enough, even worse is the proposal that Kevin Coleman came up with to renovate the Carson City Fairgrounds, located right next door to Bodines. He wanted to sink a million dollars into rebuilding the arena and paving the parking lot, which the casino would then use as overflow parking. These changes didn't sit well with the folks who use that fairgrounds, so that part of the plan has been withdrawn for now. Coleman's going to rework his plans and maybe present something else later. But, for now, the Bodine's deal is going ahead without the fairgrounds component.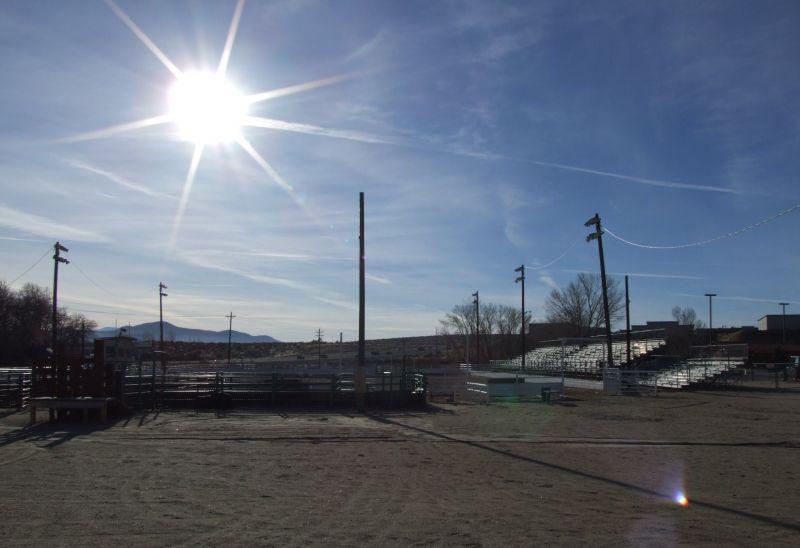 The arena at the Carson City Fairgrounds.
JD's Trailer Park is also going to be wiped out, but that's no big loss. It's nothing but an enormous eyesore on the highway, and it's been deserted for months now, so it's not like anyone is going to be driven out of their home because of this. The trailer park needs to go, so get rid of it. Here are a couple of shots for posterity, since you know as soon as it's gone it will be forgotten forever.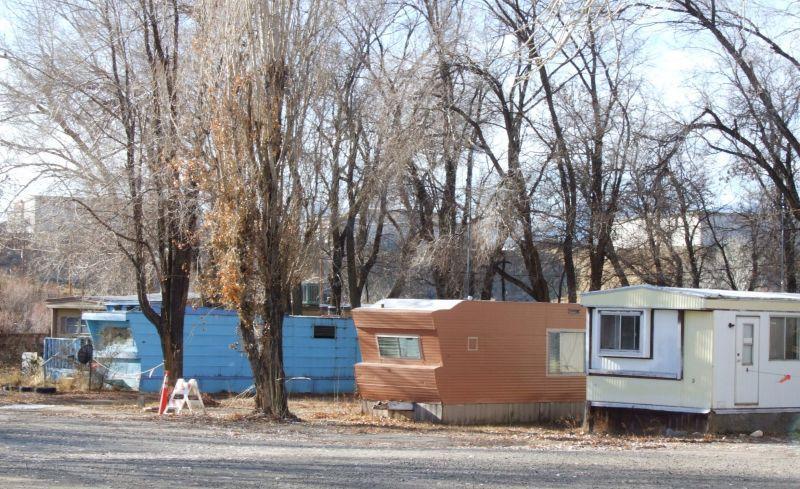 JD's Trailer Park, right next door to Bodine's.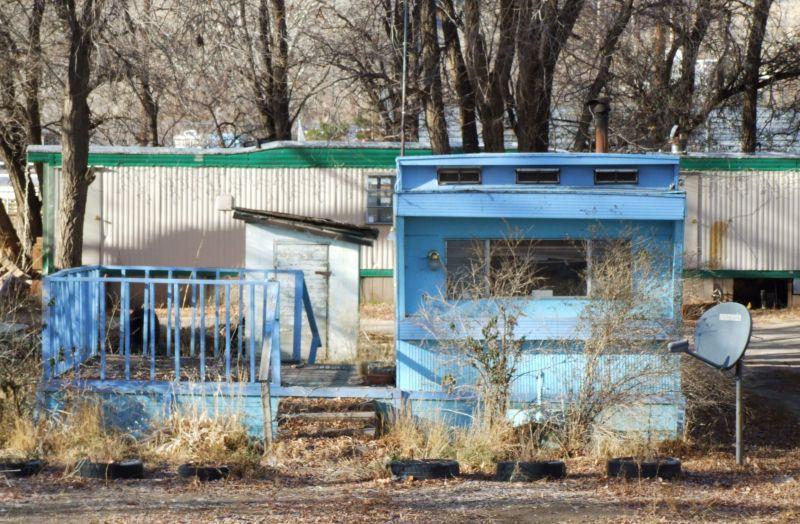 One of the trailers in the trailer park.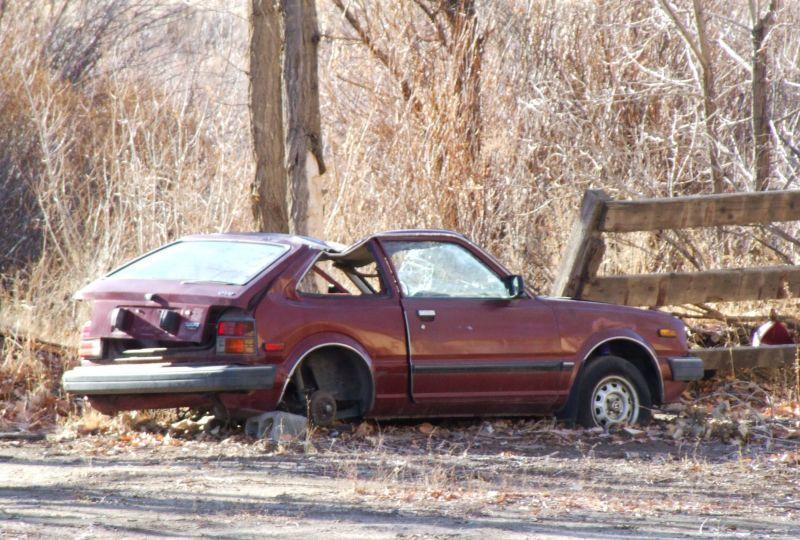 An abandoned car in the trailer park.