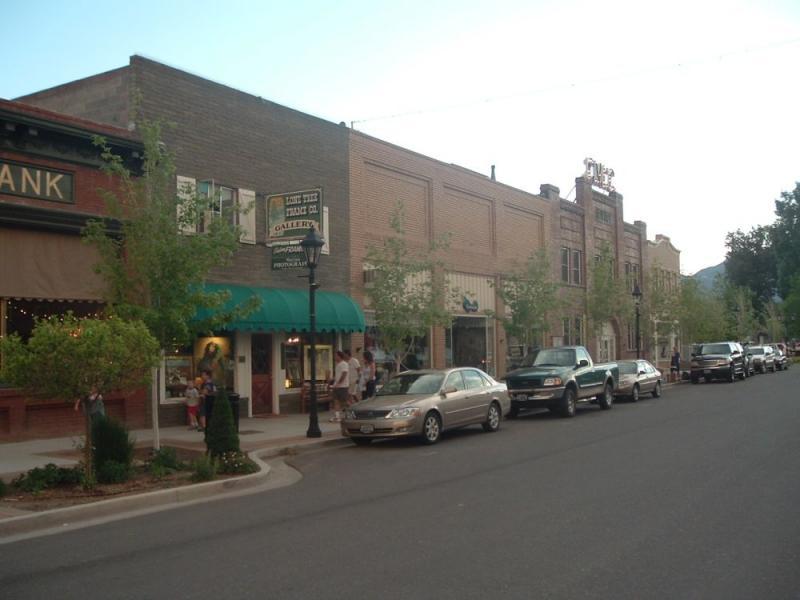 I've often said that Minden probably has the best downtown in all of Western Nevada. It's small, just a few blocks, but there is a park right there, wide sidewalks, trees and landscaping, and some great old buildings. There is also no traffic, because the highway bypasses downtown one block to the north. Which makes it a perfect little downtown, but also makes it dead most days. It's only when there is a special event that there's any kind of real human presence downtown; the rest of the time it's like a ghost town. So much so, that the few businesses down there have a hard time of things. The Bank Parlor and Pub just closed this week because they weren't making enough money to stay open.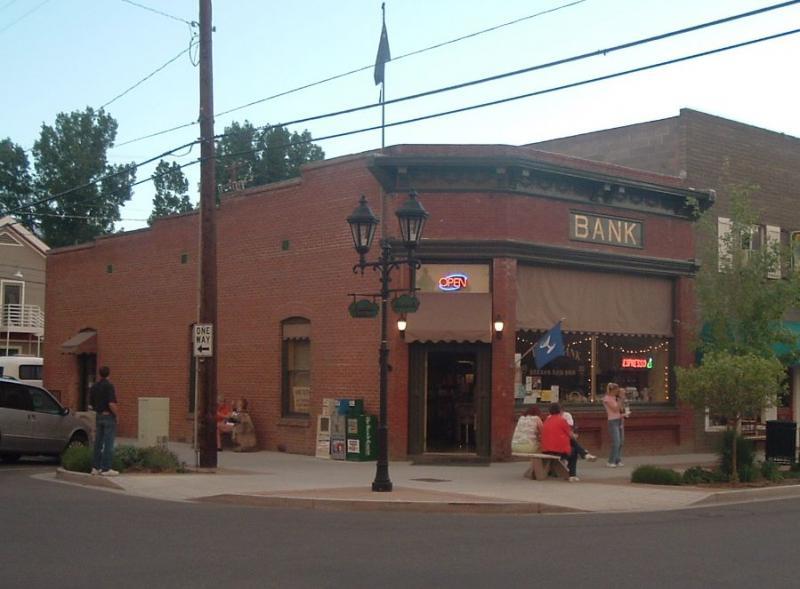 So how instructive is this for Carson City's downtown? When the freeway is finally finished, downtown will be bypassed, at least for people who are just passing through town. I can't imagine it will end up being this empty, but still. Is downtown Carson attractive enough to bring people in even when they don't have to be there? I think Carson has an advantage over Minden in that it's already established, with many more restaurants and shops, and it's bigger so there are more attractions to draw people in. But with everybody talking about how great it will be when Carson City's downtown is bypassed, we need to keep in mind that the West is littered with downtowns that died after a freeway was built and all the action moved to the edge of town. Carson City has to keep its focus on making sure people want to come downtown, and that means making sure it never gets a chance to turn into a ghost town like Minden.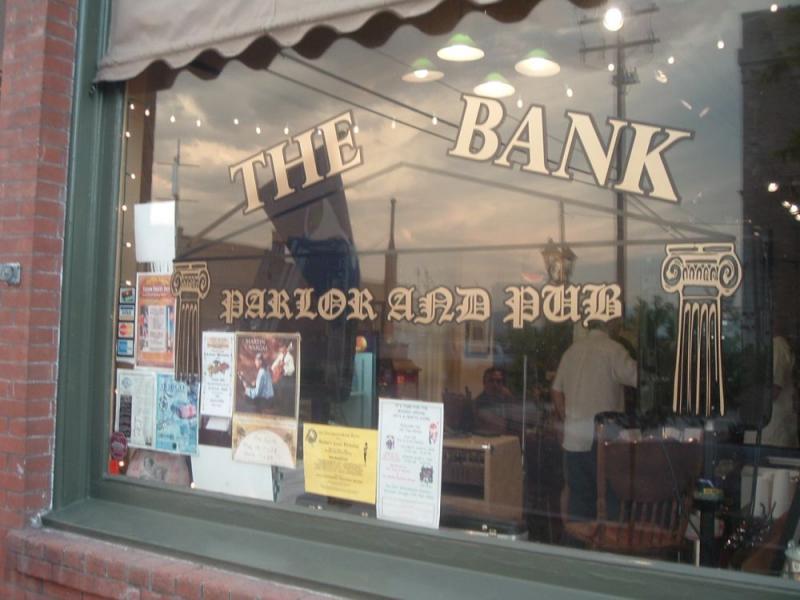 These pictures were actually taken during a special event. For Minden, this is crowded.