So the remodeling/renovation of Stew's Sportatorium (formerly the Lucky Spur) continues. This is kind of a puzzling remodel job, because the whole place was just gutted and rebuilt a couple of years ago, after sitting empty for more than two decades. So why remodel it again?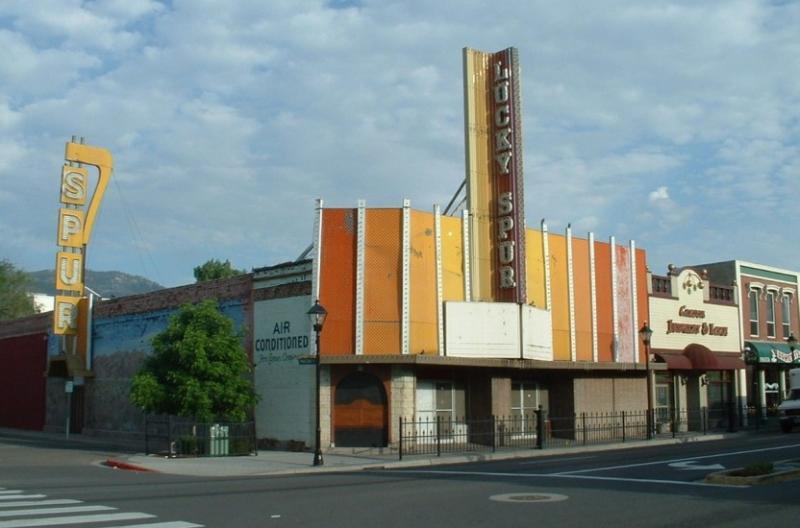 The Lucky Spur in 2003, before the first renovation.
There's a lot of confusing stuff happening over at Stew's lately. The sports bar has been having some financial difficulty lately. They've been fined for not paying unemployment insurance premiums, been put on the delinquent tax list for not paying property taxes, and had a manager embezzling money from them. The latest is that they're now being sued by a food supplier for not paying their bills. The building and business was put up for sale in April, and although the Nugget was interested and a sign appeared on the marquee saying "under new ownership," the company denies that they're going to sell, saying instead that they're working with a new partner. So it's hard to pin down exactly what's happening when even the newspaper is having trouble getting the full story.
There is one thing I can say for certain is happening, though: the renovation is going forward. I saw people going in and out of the building just this morning, and there are signs that they'll be changing the outside appearance at least a little bit. One of the most unfortunate things about the renovation they did a couple of years ago was the color scheme. Somehow they thought that the natural brick facing on the building would go well with a splash of turquoise. They were, of course, dead wrong, but that didn't stop them from painting the signs turquoise and putting up some turquoise stucco around their side door. It was hideous. Just look.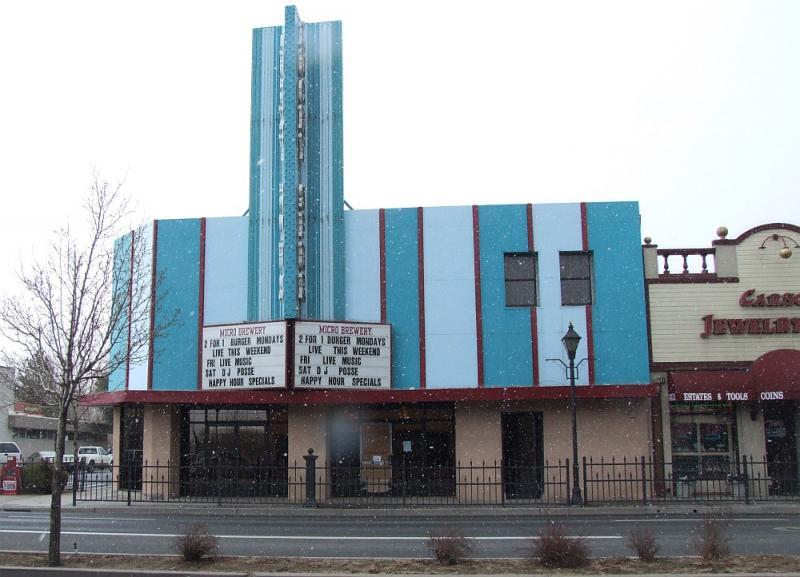 The turquoise marquee on Stew's.
But, as you can see from the following picture, the stucco around the doorway has been painted a more somber and sane brown. One can only hope the rest of the signage is soon to follow. Maybe not quite that shade of brown, but something a little more welcoming.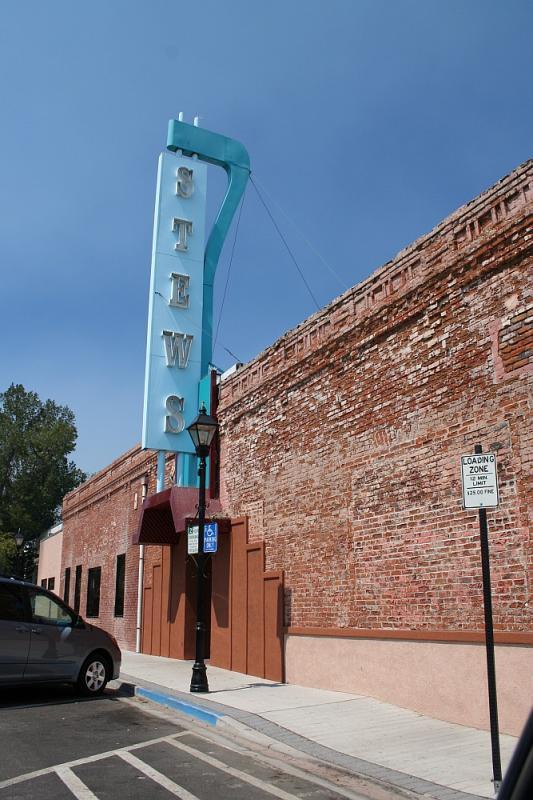 The sign is still turquoise, but the stucco has been painted brown.
And another interesting note about that sign, the one above the side entrance, is that it used to be the main sign out on Carson Street for the casino. It was later moved around to the side where it is now. Take a look at this postcard from the late 50s, and see the same sign advertising the Silver Spur.