As reported in the Nevada Appeal and Carson Now, Doppelganger's bar and restaurant downtown has new owners, and will be changing its name. The space has been taken over by Jim Phalan, who owns the Firkin and Fox restaurant, and it will be remodeled into the Knee Deep Brewing Company.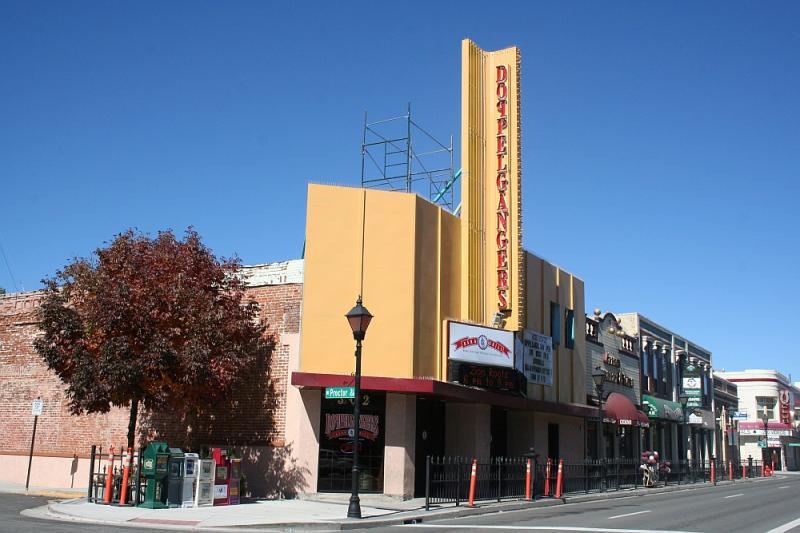 So it's interesting how this building has gone from being an eyesore to the town's latest revolving door. This space sat empty for decades during the 80s and 90s, nothing more than a home for pigeons. It was known as the Lucky Spur then, which is the name it had operated under until the 1970s when the doors were shut. Before that it was the Silver Spur, and before that Tommy's Victory Club. The actual building could date back 100 years or more; I've never seen a definite history of the place laid out.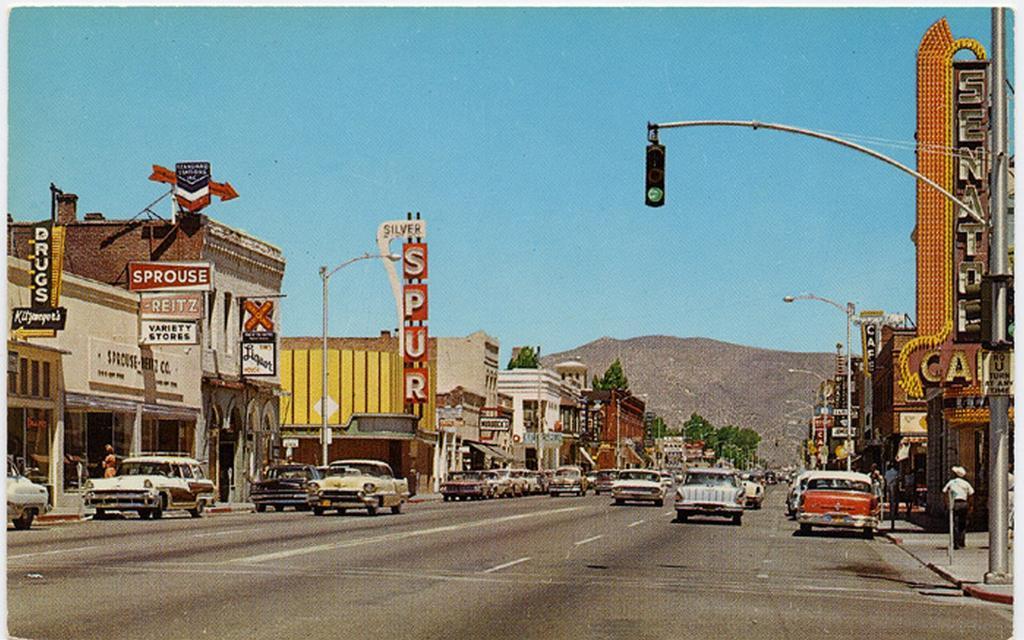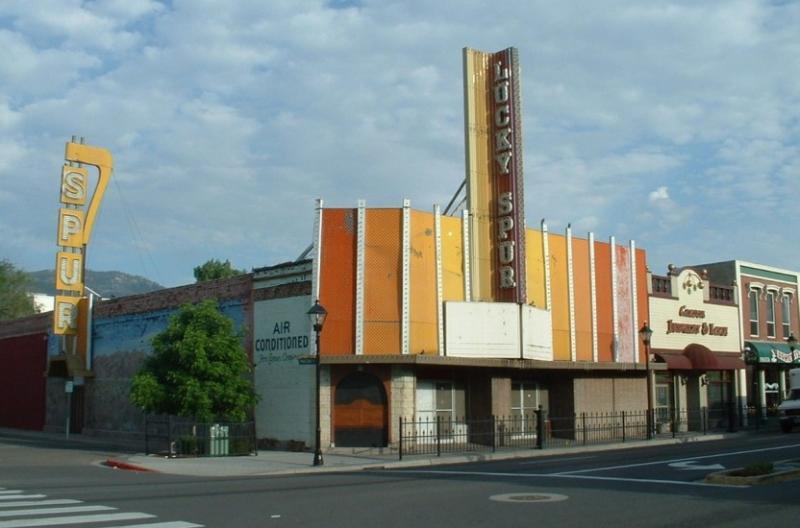 After sitting empty for decades, the place was finally fixed up and turned into Stew's Sportatorium. That didn't last long, though, and Doppelganger's came along quickly to take over the space, and it's been going for about three years now. Now the new people are moving in.
I have a feeling, though, that this might be the business that actually makes a success out of it. Jim Phalan sure had the golden touch when it came to the St. Charles Hotel; that place also had a revolving door of restauratns on the ground floor, and had actually been sitting vacant for quite some time. But along came the Firkin and Fox, and it's now one of the busiest places in town. If he can work the same magic with the Lucky Spur building, the the Knee Deep Brewing Co. might just become a permanent fixture downtown, and this building will finally be able to settle down and find some peace.
Here's a photo gallery of the various incarnations of the Spur over the decades.