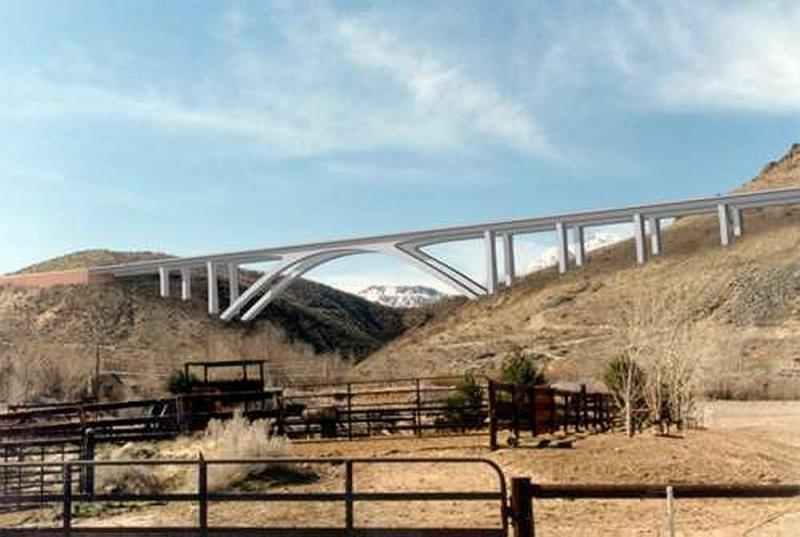 That Galena Creek Bridge is nothing but trouble. First the original contractor backed out because there was no safe way to build the thing in the high winds we get in the area. Now there's a new contractor, and their plan is to fill the canyon in with dirt first so they can build the bridge just a few feet off the ground. Then, when everything is done, the dirt would be removed and the ravine restored.
So the bridge is going to take forever, but it's good to see that they're working on the roadbed for the new freeway now. I've been back and forth to Reno a few times in the last couple of weeks, and you can see where they've started to cut into the hillside above Pleasant Valley. Soon a new six-lane freeway will be taking shape up there, although it's still going to be years and years and years before it's open.
I thought technology was supposed to make work like this go faster, not slower?