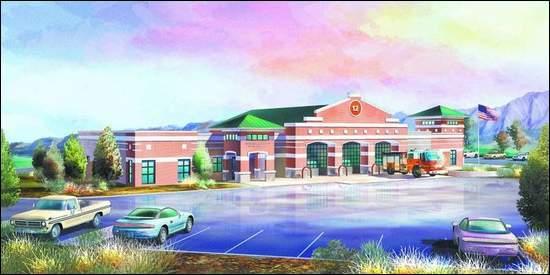 Ground has broken for a new fire station in north Douglas County. Station #12, when it's finished next February, will serve Indian Hills, Jack's Valley, and presumably the new Jethro's casino, if it ever gets built. There will also be a "library kiosk", and a community meeting room. I particularly like the architecture in this drawing, but I resent the thinking that we're going to have such junky pickup trucks in the future.
Apparently this has been in the works for nearly ten years, and all the taxes needed to pay for it have already been collected and are in the bank. Now it's time to get started building the thing.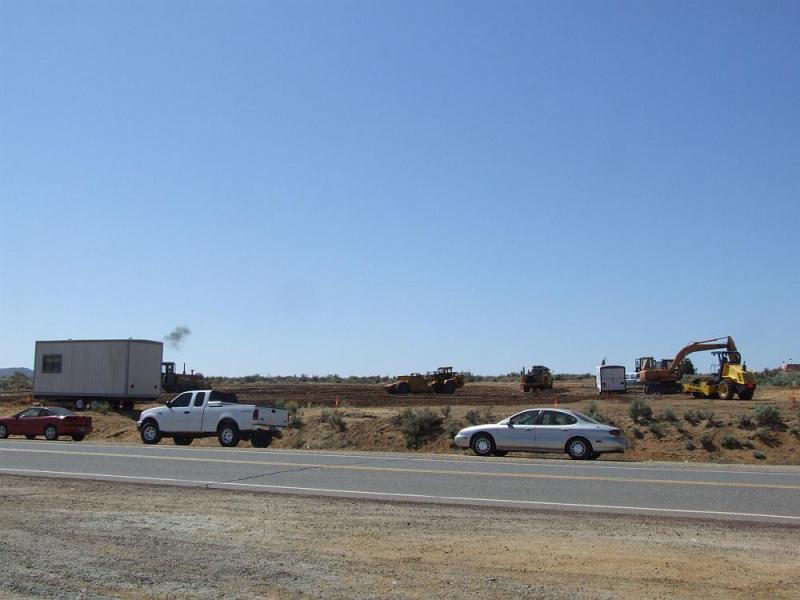 It's located on Sunridge Drive, just east of Hwy 395 and Target at the top of the hill.