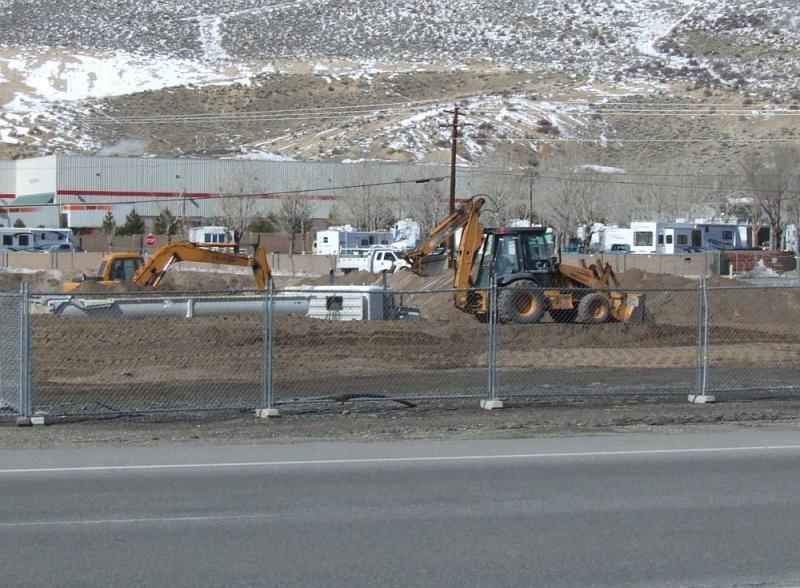 Front page article in the Nevada Appeal today about Bodine's Casino, and the construction going on down there. The out-of-state developer is Mike Pegram, a restauranteur and racing horse owner from Arizona. But he's partnered with some local casino owners, Gary and Cindy Carano, who own the Eldorado in downtown Reno and are partners in the Silver Legacy. Together they've scaled down the plans for Bodine's, down to 26,000 feet from the 66,000 the previous developer was planning on building. But they're leaving space to add on, up to another 8,000 square feet. And it isn't going to have a Western theme, because according to Pegram that idea has been "overused".
Inside the casino will be all-slots, with no table games. It will have two bars and a Chicago-themed restaurant and pizzeria, with a replica of an old Chicago L train. And they're still building the underground parking garage, even though I said the other day it didn't look like they were digging deep enough.
And, at least for the moment, they are keeping the name "Bodine's" for the casino. Which should be an interesting wrinkle for Max Baer, Jr, if he ever gets his casino built. How can he convince people that "Jethro's" and "Bodine's" aren't related properties?