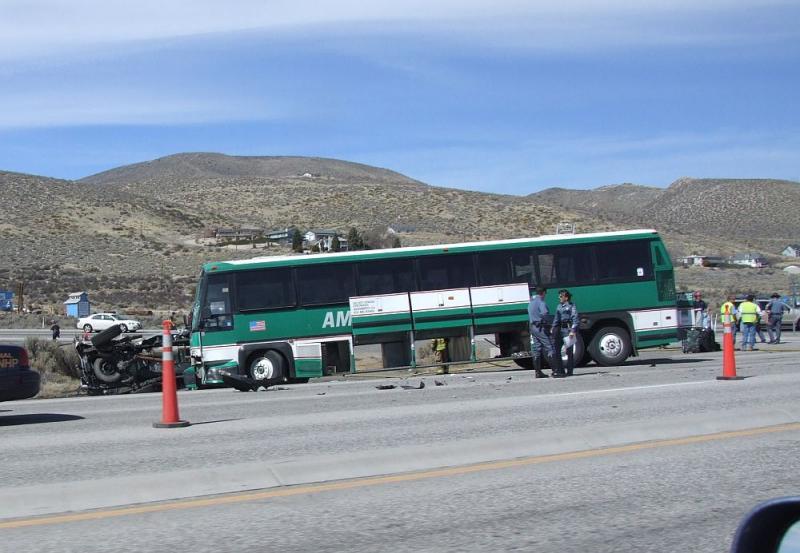 There was a pretty gnarly accident at the bottom of Spooner Summit today, where Hwy 50 meets 395. The accident involved a tour bus and an SUV, and it was bad enough to require closing the highway. When I passed by at 1:00, the scene was still being cleaned up, so I don't know when it's going to reopen.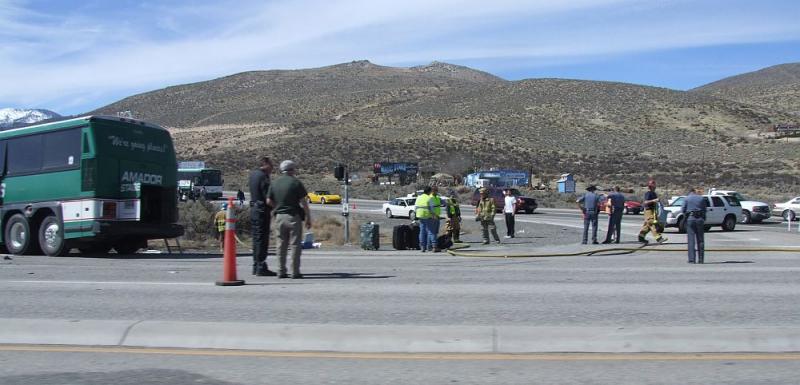 Carson Street is closed at Clearview to all traffic, but if you take the side roads you can meet up with the highway at Clear Creek and get out that way. That is currently the only way out of Carson City to the south. As you can imagine, this means traffic is backed up pretty bad on Carson Street. When I drove by the back-up stretched all the way from Clearview to the Starbucks in the Quail Run shopping center, just about to Fairview. If the road hasn't reopened yet, I'm sure it's much worse by now. And even if it has, that much congestion doesn't just clear up instantly.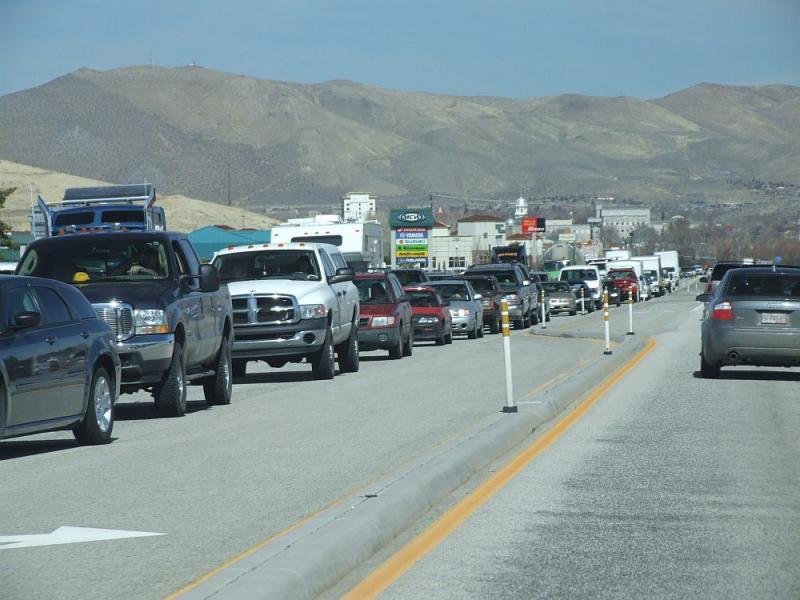 So if you're thinking of heading out of Carson City to the south, here's my advice: don't. Give that traffic an hour at least to clear out, or take the back roads to Clear Creek.
The Nevada Appeal has a token article on their website, but I'm sure soon they'll have more details of the accident.
Update: The Appeal has the full story.