I couldn't help myself. A few pictures of new stuff happening around the area.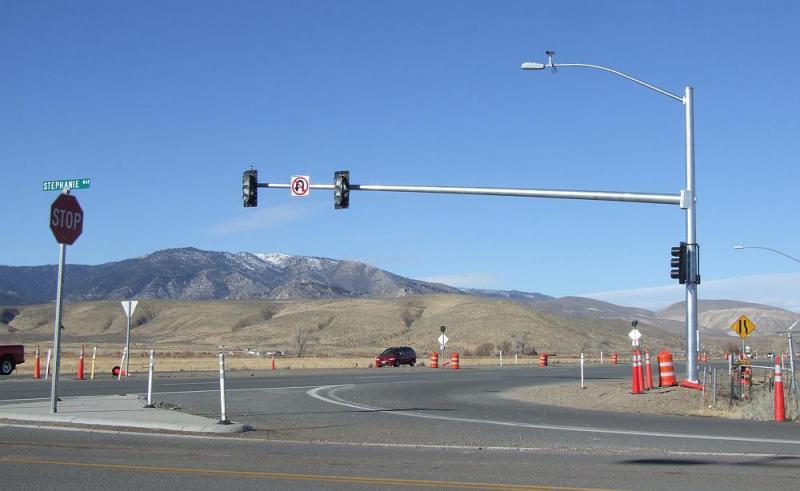 Some more new signalheads have been installed at Stephanie Way. A sign assures us that the signal will go live in "2 weeks".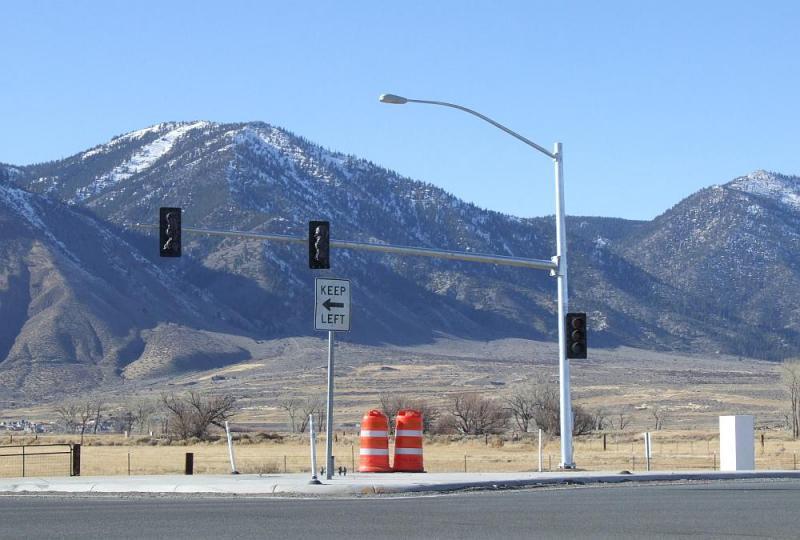 I think there's only one more new pole to install, the one that will rise out of the center island and contain the left turn signals.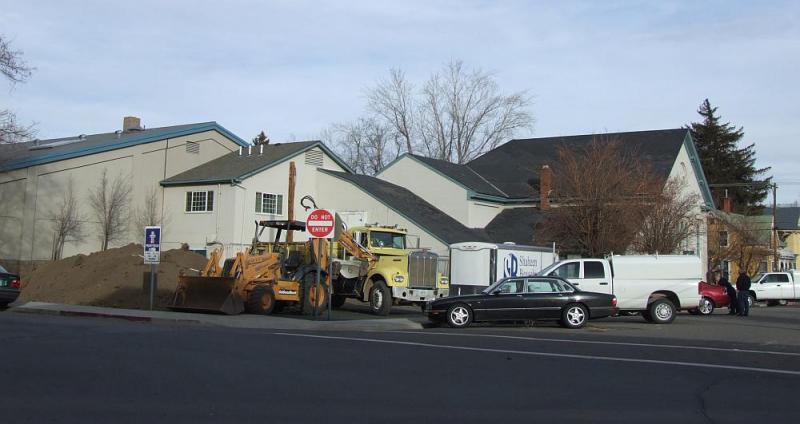 The Presbyterian Church in Carson City is gathering heavy equipment. I think this is all part of their project to tear down part of the church, renovate and reinforce the historic central sanctuary, which dates back to before Nevada became a state, and build a larger building to hold services in.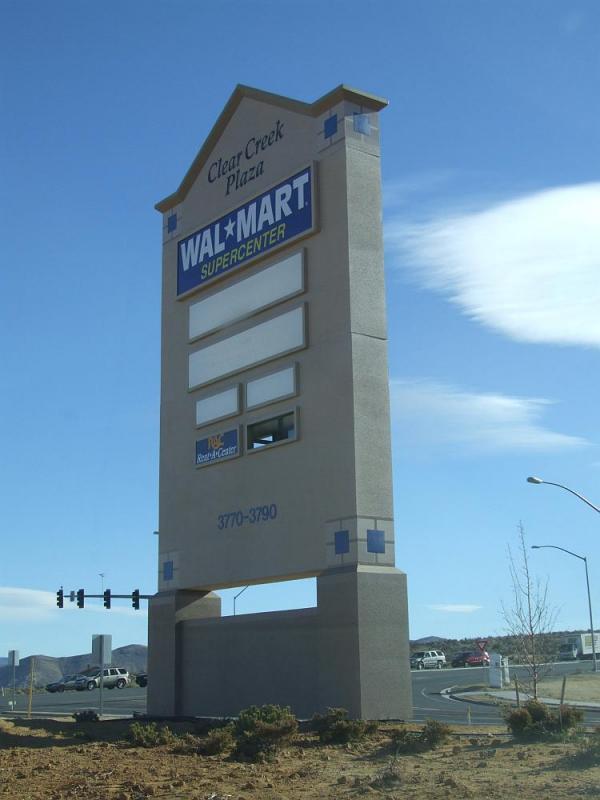 And lastly, this is something I've been saying was necessary for years. They've finally put up a monument sign for Clear Creek Plaza. This has been needed ever since the new Wal*Mart opened, because it's nearly impossible to see the store from the highway. Particularly when it first opened, nobody knew exactly where it was or where to turn. I once ran into a lady in the Target parking lot asking me how to get to Wal*mart. She had completely missed the turn because there was no sign. So now, she won't have to worry about getting lost. And once they get a Trader Joe's sign installed in there, people won't have trouble finding that store either.