The Arby's Restaurant at 1122 South Carson has undertaken a badly-needed $200,000 renovation. It's being remodeled inside and out, getting rid of the 70's decor that it's had since, well, probably since the 70's, and updating it to a more modern look. They've shut the restaurant down during the renovation, and one look at the building will tell you why. This isn't just a paint job, this is major construction. They're doing this one on the fast track too; it's only been closed a week now, and they're planning to have it done in another week. This is Carson City's only Arby's, so we're all going to have to go without our roast beef and curly fries for a few more days.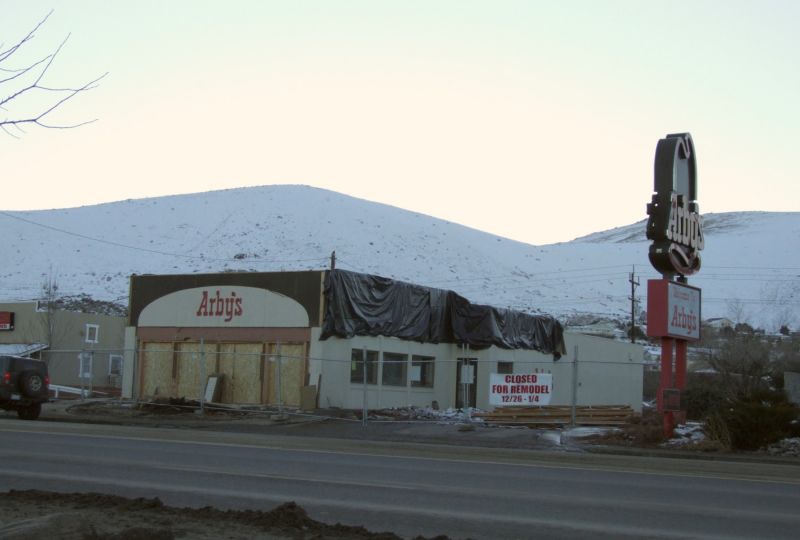 Already it looks like most of the demolition is done, and now they've got to start putting it back together. I'll keep track of the progress here, and it shouldn't be long before before Carson City is waist-deep in Jamocha Shakes again.
And, in other Arby's news, the new store in Minden is coming along quite nicely. It's all pre-fab construction, so it literally took about eight hours to put the building together, like a giant Erector set. They still have a ton of finishing work to do, though. It should be open in April, located right next to the Arco gas station at the north end of Minden.