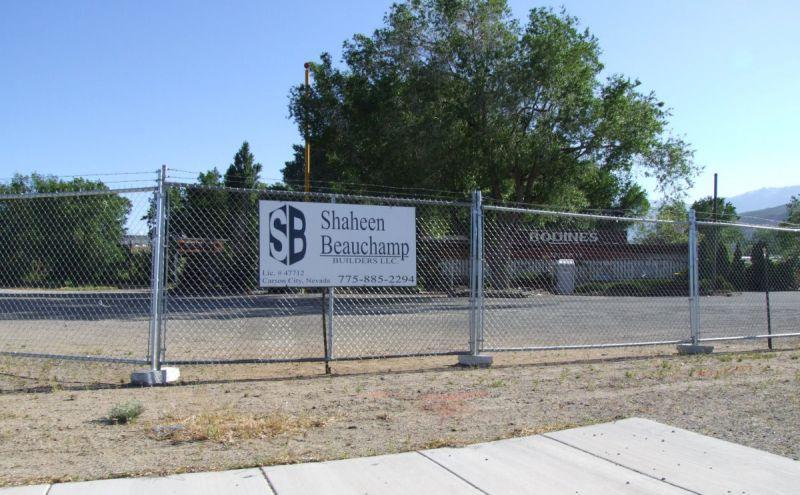 The site of Bodines Restaurant and the adjacent JD's Trailer Park, in South Carson, finally has been surrounded with chain link fence. This can only mean one thing: the scent of demolition is on the wind, and it's getting stronger.
The land here at the corner of Carson Street and Clear Creek Road is being cleared out to build a brand-new casino, taking the decades-old restaurant and trailer park with it. The trailer park is no loss; it may have been home to a few families, but it was an eyesore that had overstayed its welcome. The restaurant, on the other hand, was a favorite steakhouse to many residents, and will surely be missed.
I'll be following the demolition and construction here on this site, bringing you periodic updates on their progress. After all, Jethro's and the Ormsby House are both stalled projects; I need whatever excitement I can get. Hopefully this project has the momentum that the other two don't.