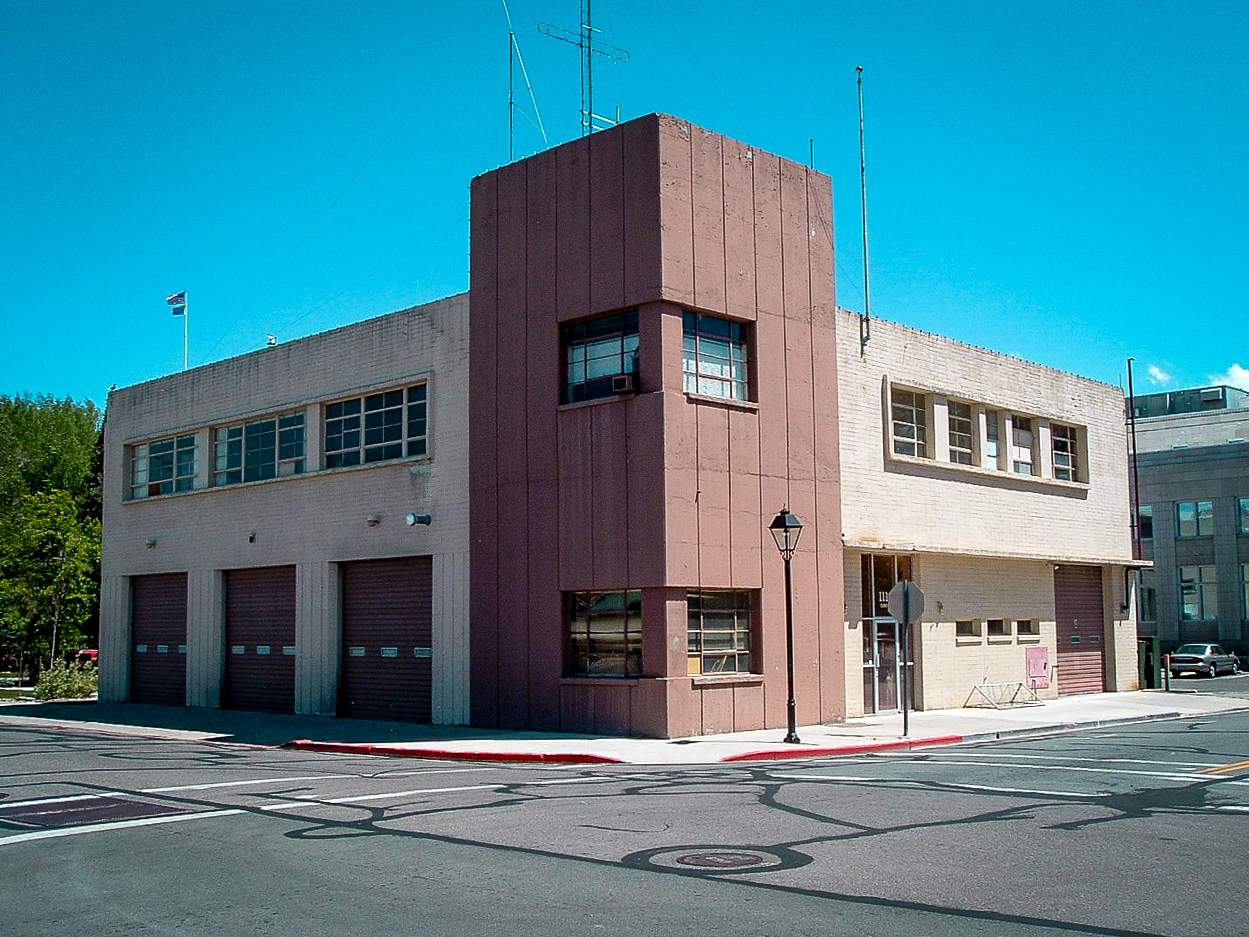 1954 was a very exciting year for the Carson City Fire Department. It was the year that the department moved out of their cramped stone 1800s-era firehouse at Musser and Curry and into this new, modern, spacious firehouse across the street. As the town grew, so did the demands being put on the fire department. In the 1800s there were three volunteer fire departments, and over the decades they had been consolidated into one, the Warren Engine Company. In 1954, when this new station was built, fire fighting in Carson City was still an all-volunteer job, but the city was much larger and the volunteers were worked even harder than they ever had been. It wasn't until 1964 that paid firefighting positions were established within the department. The Warren Engine Company still exists today, providing volunteer support to the Carson City Fire Department.
This served as the only fire station in town for the first 20 years. In the 1970s two more fire stations were added at the north and south ends of town to relieve the load. But still they were outgrowing this building, which once had seemed so large. The fire department finally built a new headquarters on Stewart Street in 1994, and this old station was left empty.
I photographed the station in 2004, when I heard that its days might be numbered. At that time it was mostly emptied out and disused. But it would still be sticking around for over a year longer.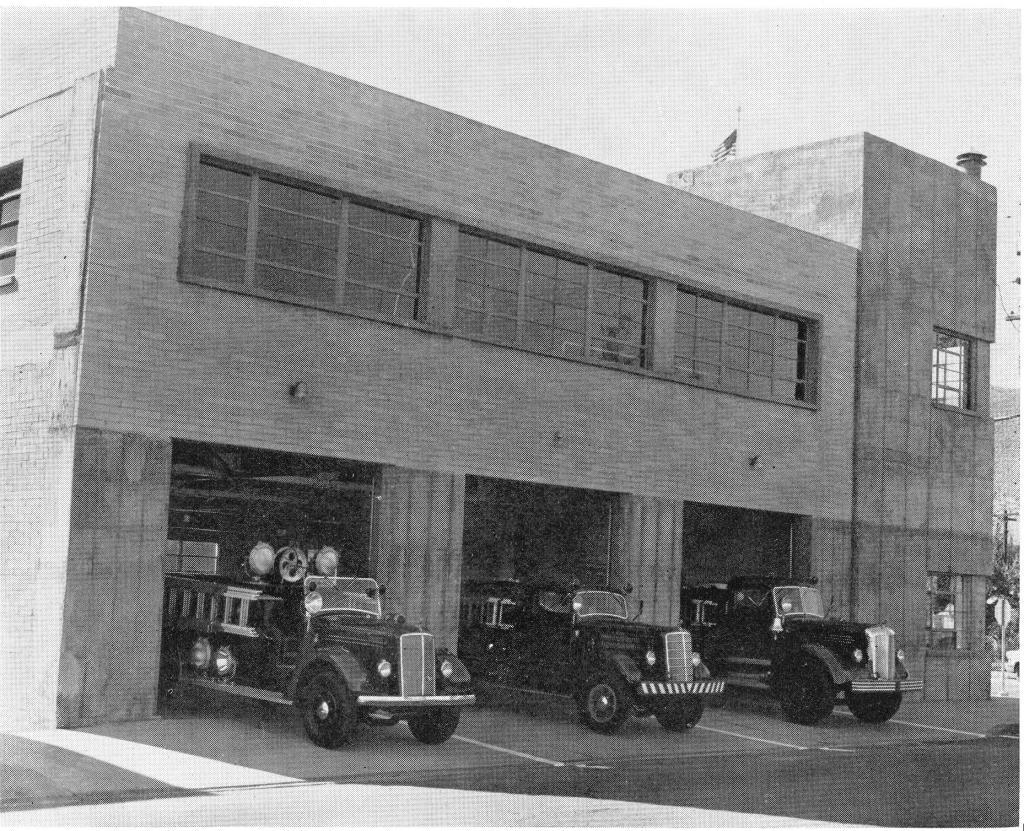 Here's an early view of the station during its prime.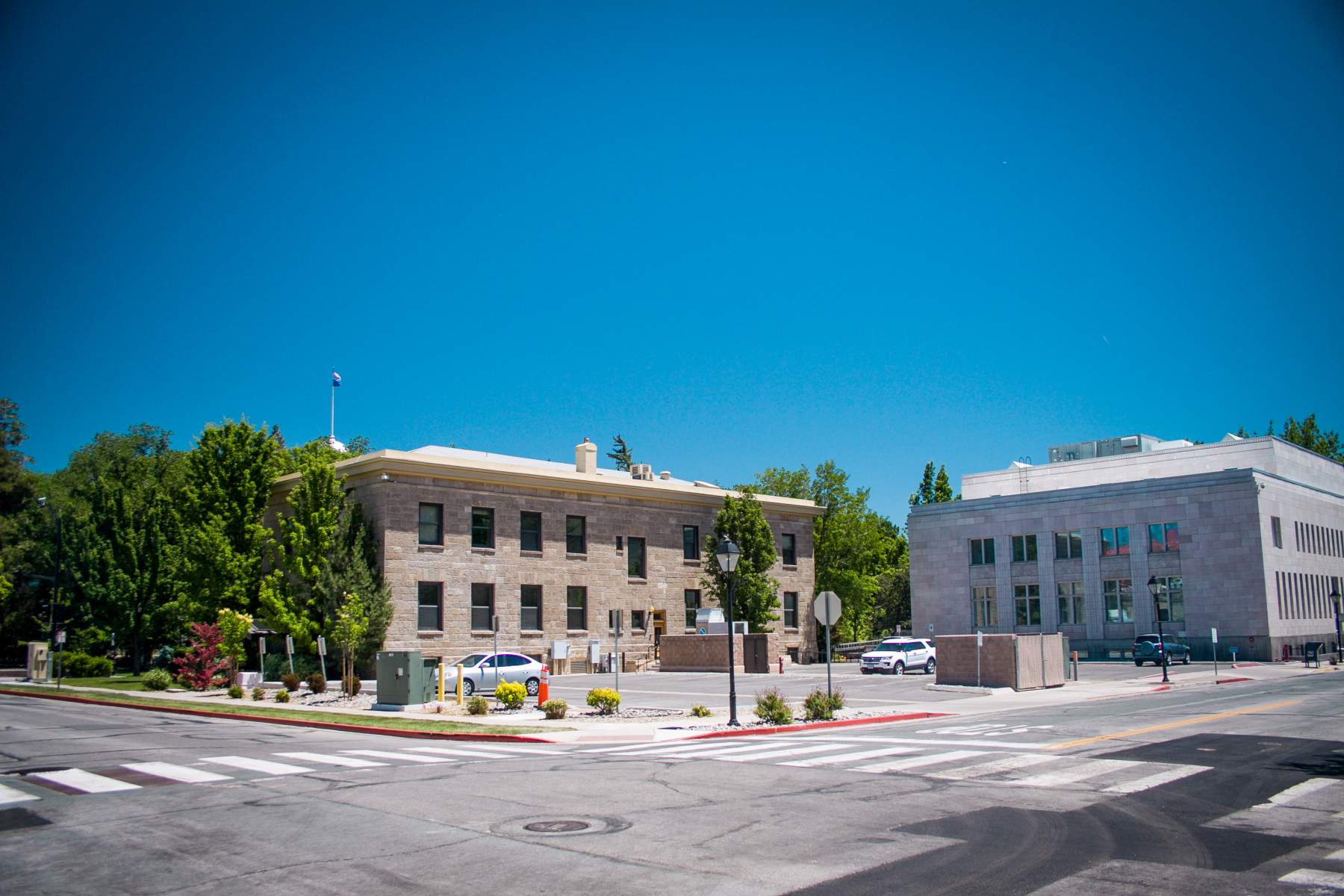 The end for the station finally came in October 2005. Over the protests of people who recognized its historic value, tractors came in and ripped apart the concrete structure. Demolition took only a few days, then the site was cleaned up and paved over to expand the parking lot next door. This whole corner is now parking for the State Attorney General's Office, which takes up much of the rest of the block.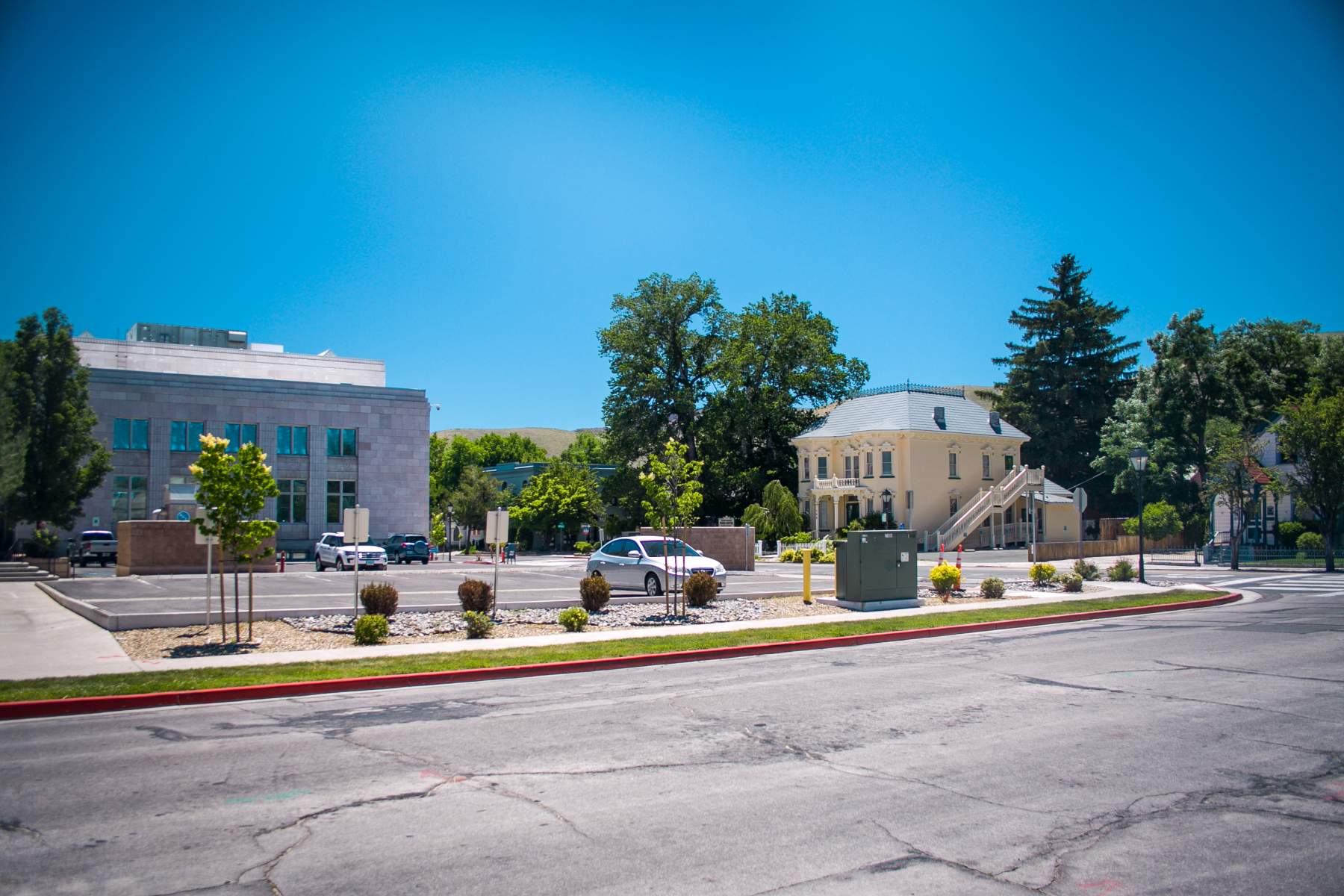 Historical info about the fire department and this station came from the Warren Engine Company history page and the Carson City Fire Department history page.
Also see my Then and Now about the original stone firehouse across the street, which fortunately still exists.
Bonus Photos:
I documented this building plenty both before it was torn down, and during the demolition process. Below are some of those photos, in chronological order.