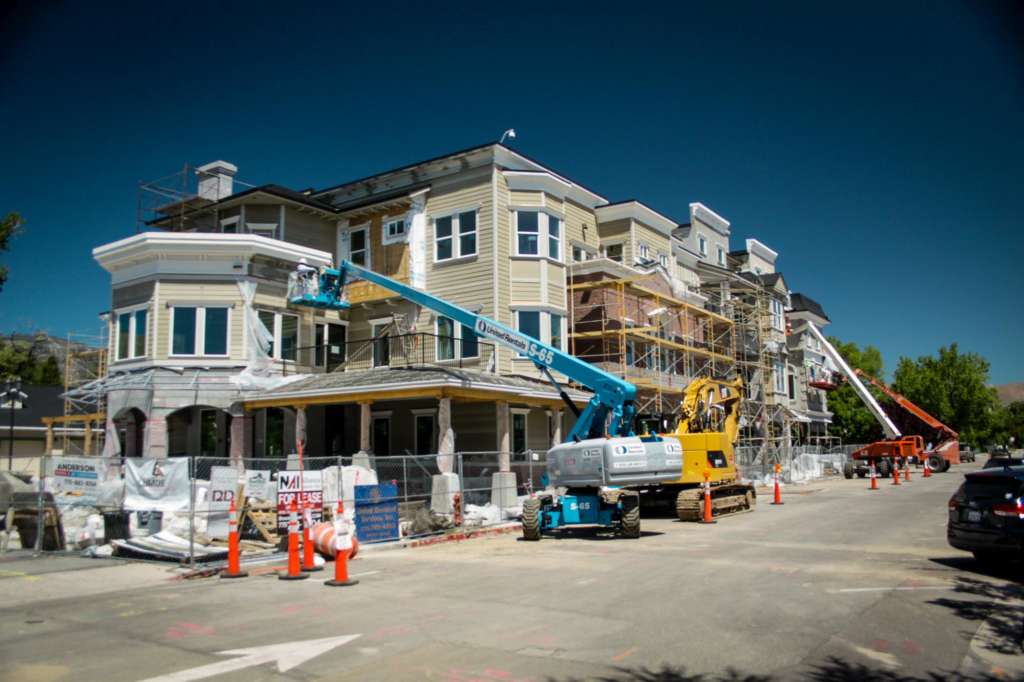 The construction project at 308 N Curry Street continues. It feels like this has been a very long project. Not as long as the Ormsby House, to be sure, but they've been building since early 2017 and they still have a ways to go. We can start to see some of the details they are adding to the building now, though, and what we can see is worth the wait.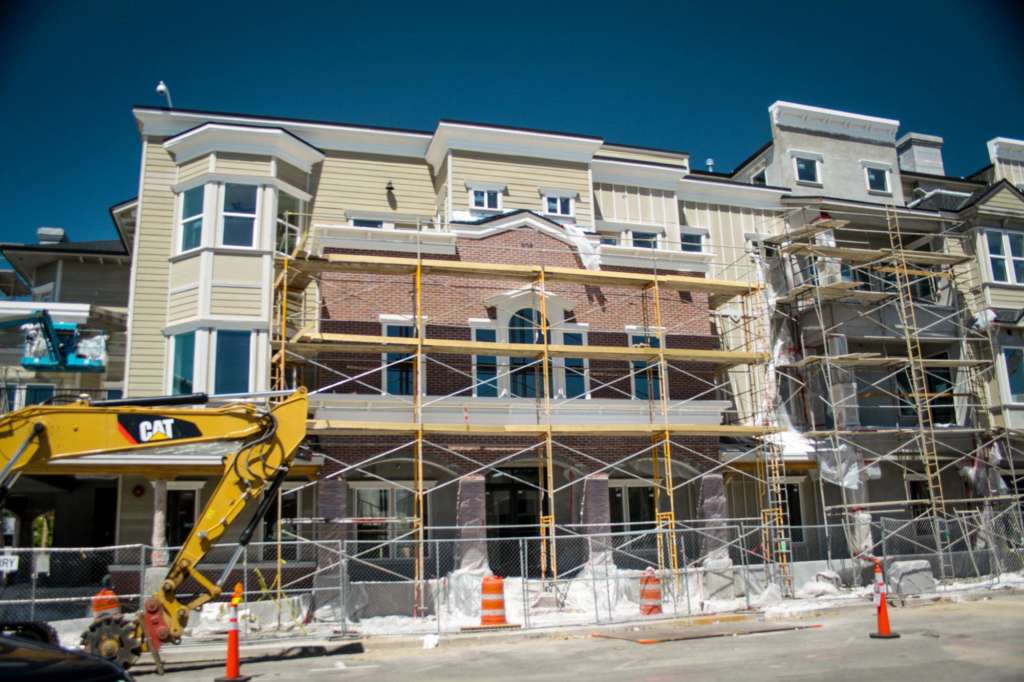 Some of the final treatments are now going up on the walls, including brick, rockwork, stucco, and clapboard siding.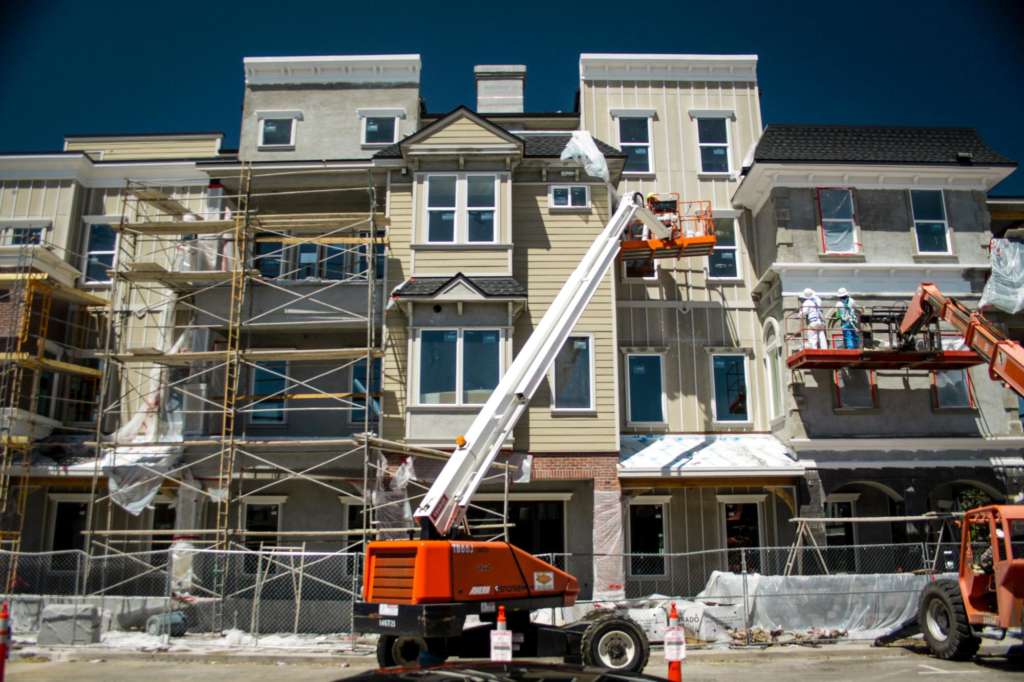 The idea here is to mix together a few different building styles, so that instead of looking like one giant building it will look like several smaller attached buildings.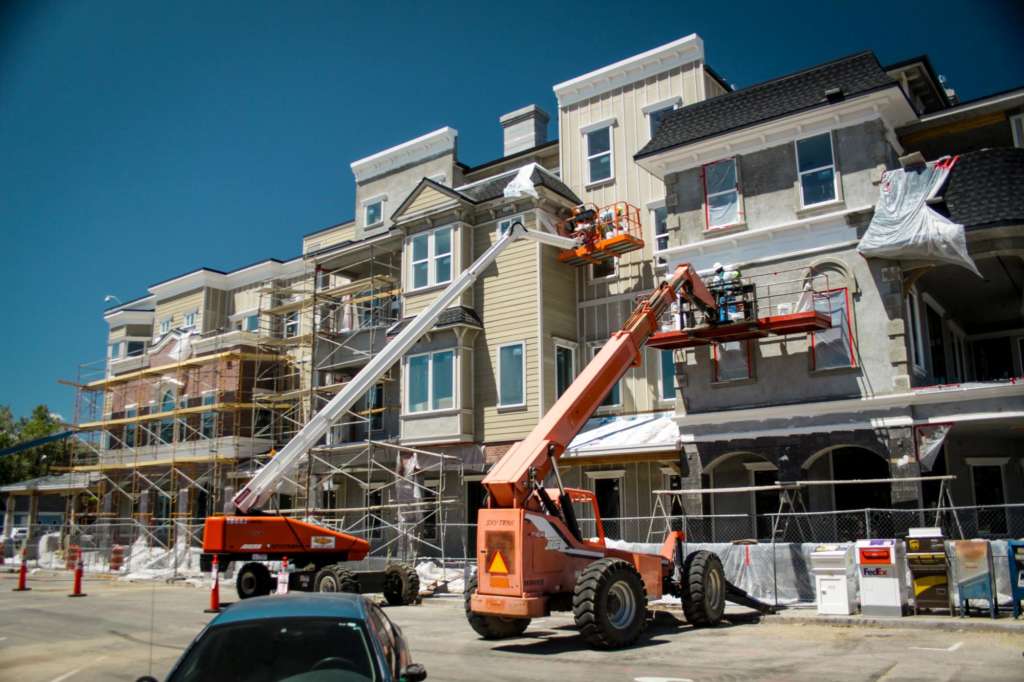 The purpose is to make it more interesting than just one hulking uniform facade spanning the entire block. From what we can see so far, there are lots of unique details showing up.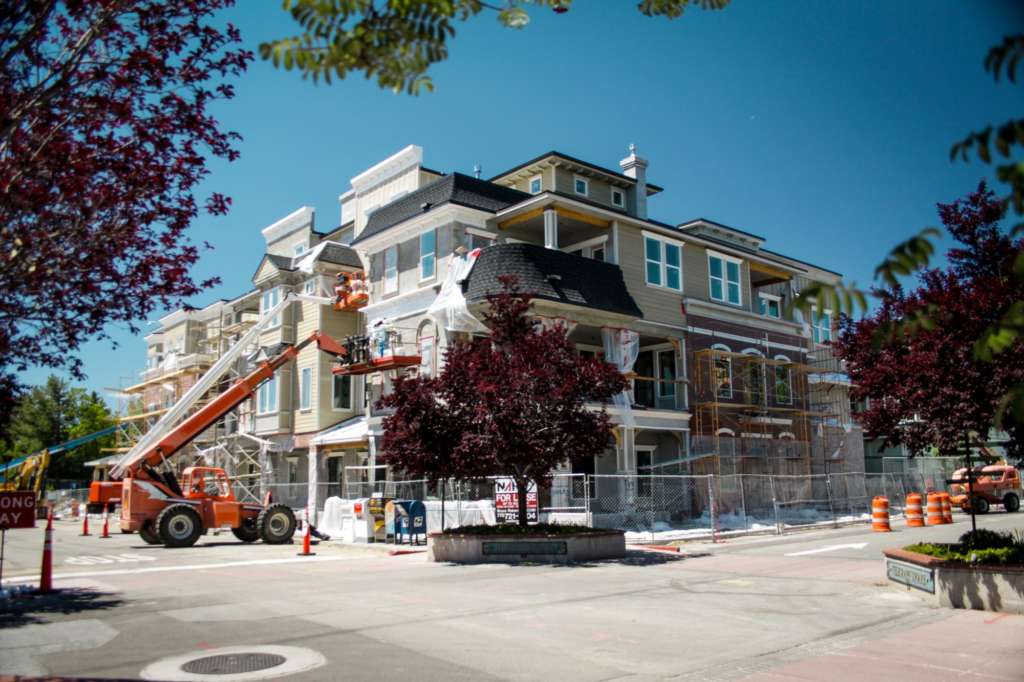 The building overlooks Telegraph Square, which is in the process of getting its own major remodel. Work so far has been focusing on digging trenches further down the street to replace utilities, but soon all of this pavement will be torn up. The building crews are here doing painting and stucco work on Sunday so that they won't be in the way of the road crews during the week.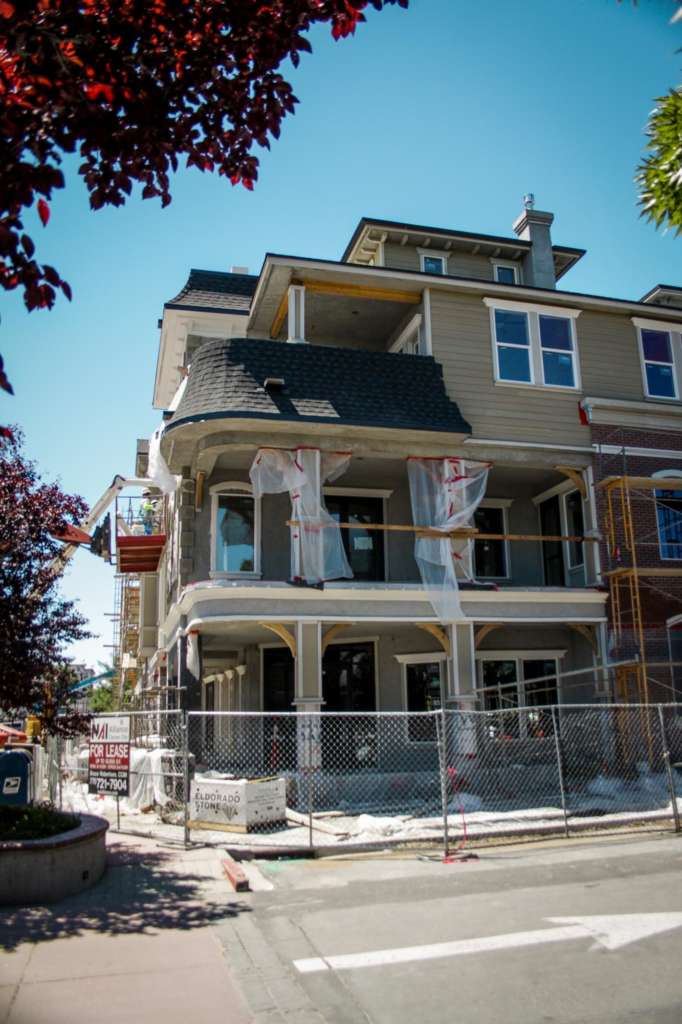 Around the corner, more architectural details are evident.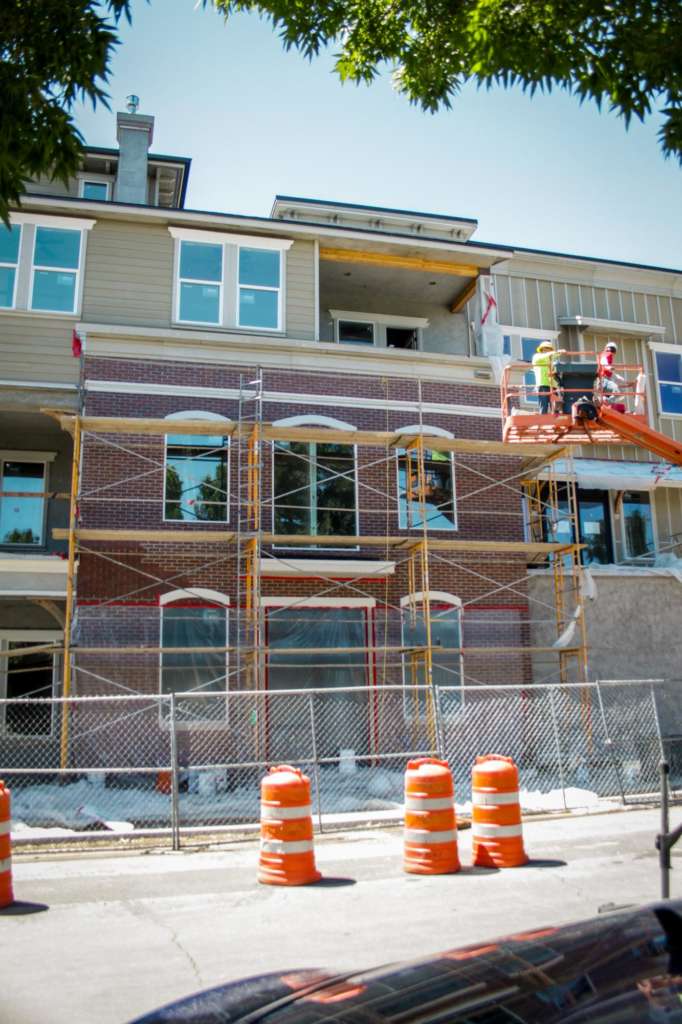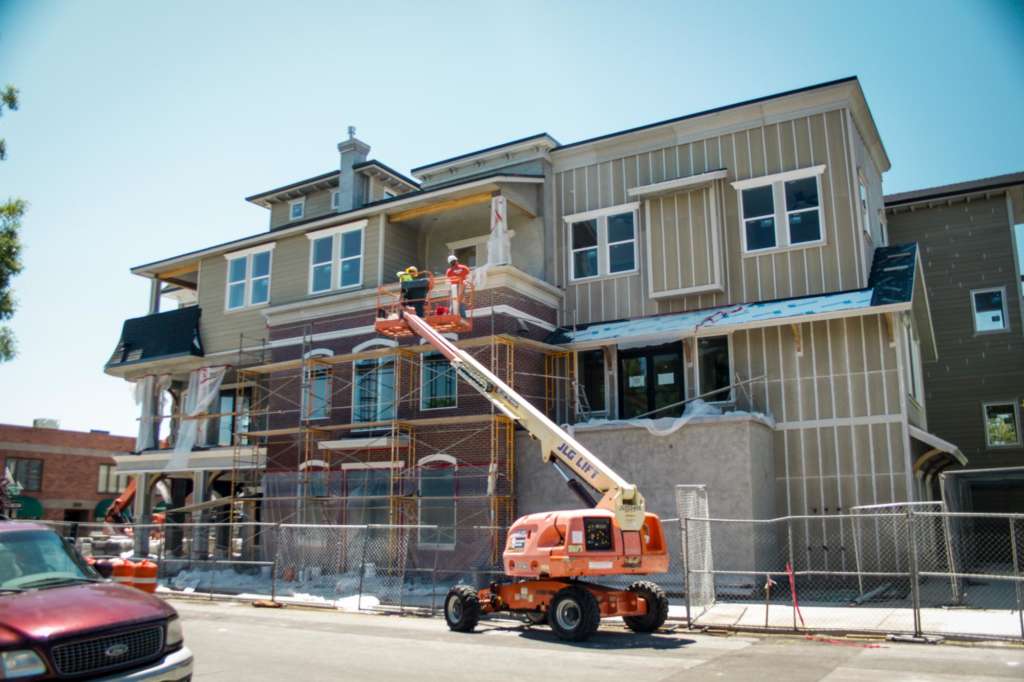 Several people were working on this Sunday afternoon.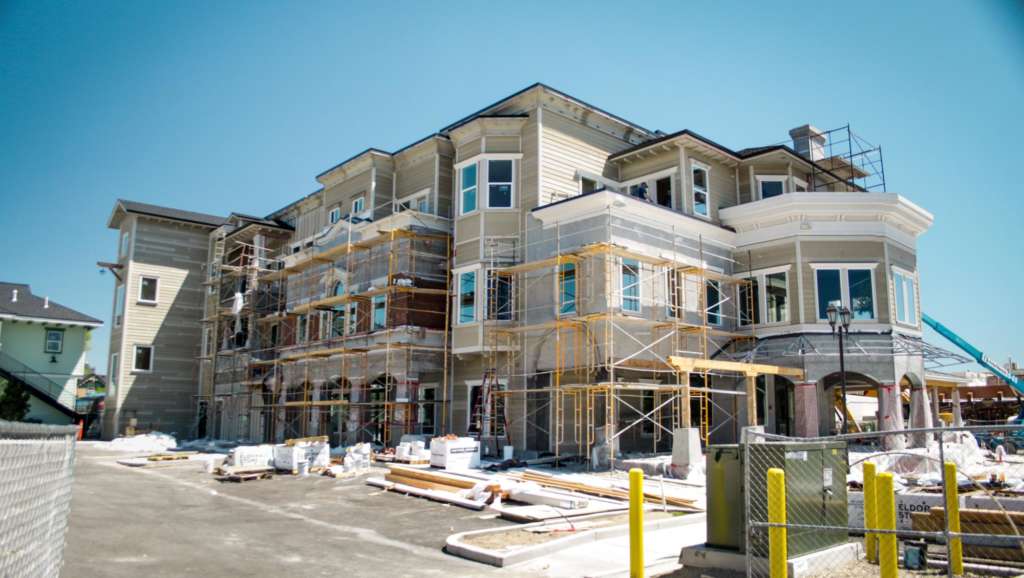 Overall the building does look great, and should only look better as they finish the details and take down the scaffolding.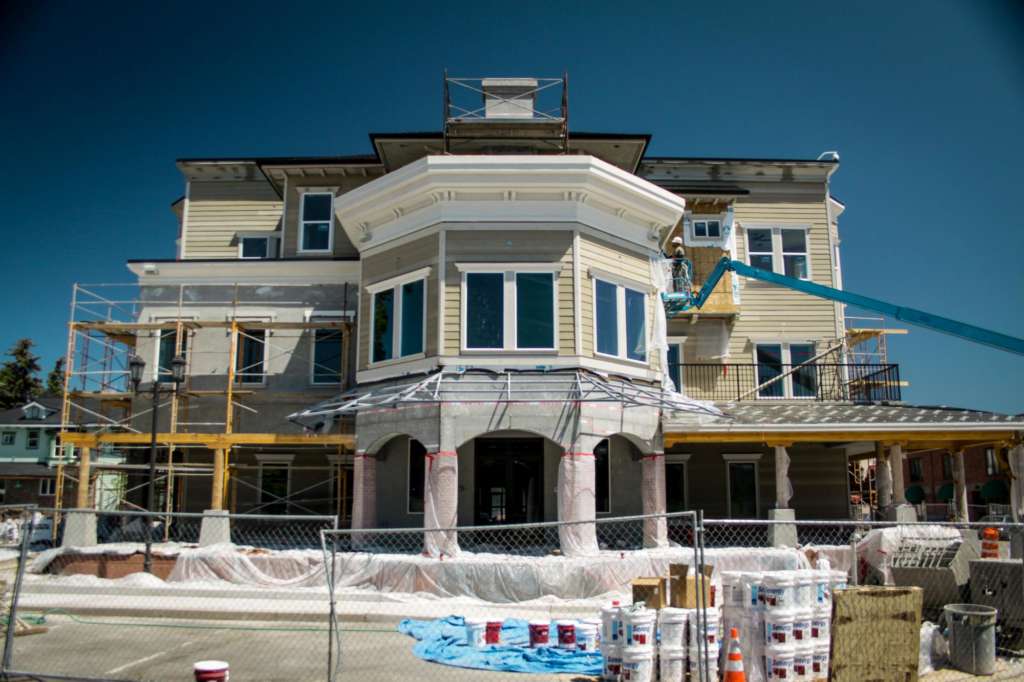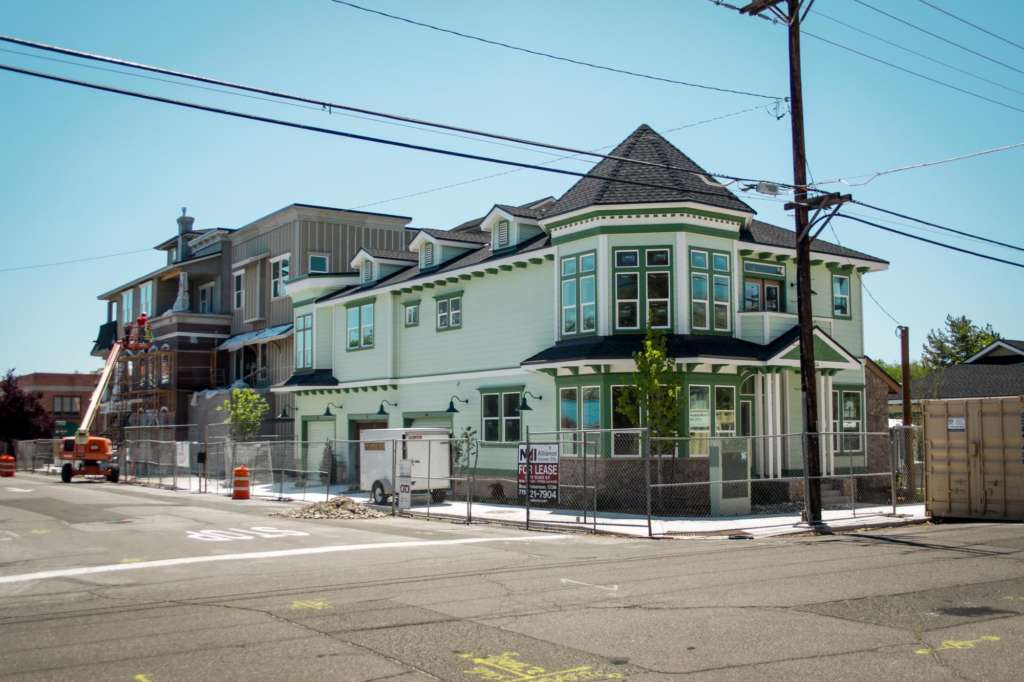 Around the back side, this residential building seems to be all done.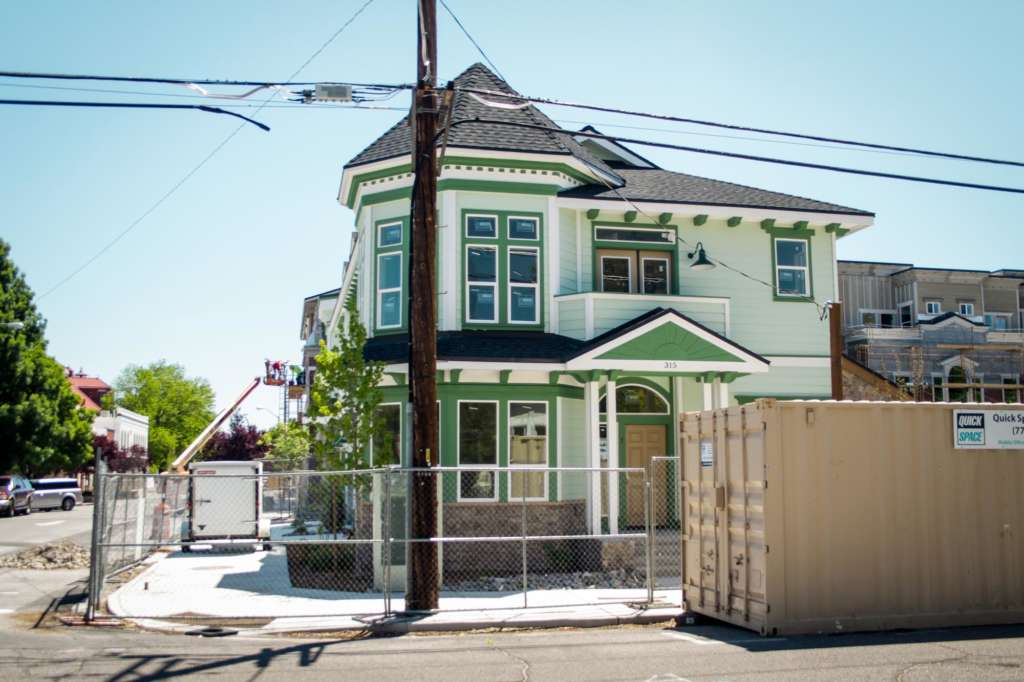 It's a shame it's so hidden. The fence and the Quick Space container will go away eventually, but that telephone pole is there to stay.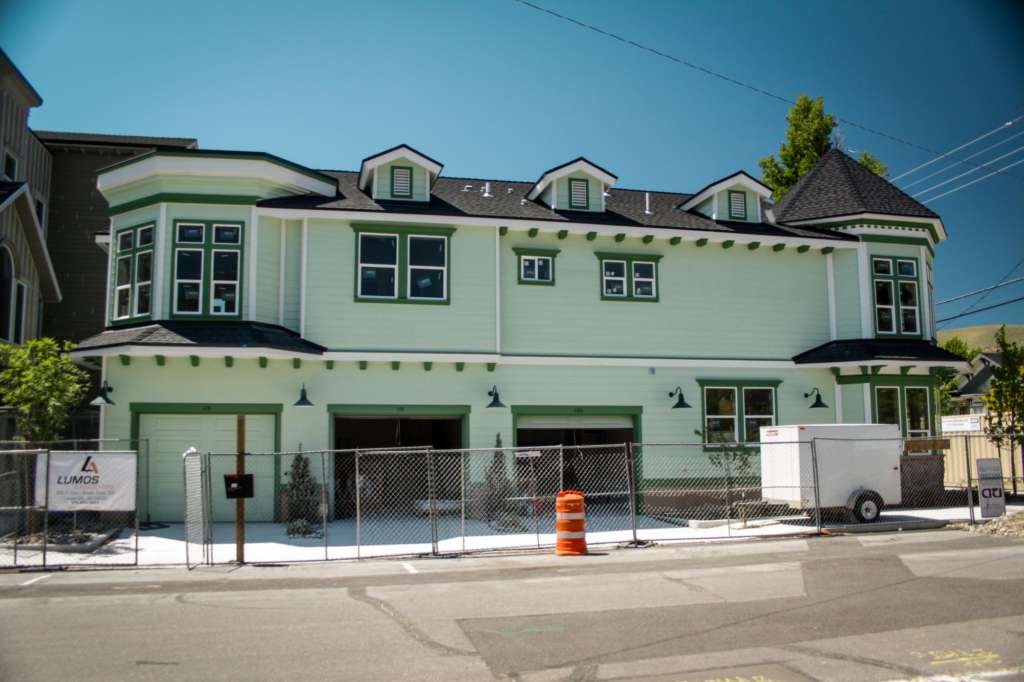 The exterior is ready to go, and they've had enough time that I imagine the interior is pretty much done too. It just seems like they're waiting until the whole project is done to open this up to tenants.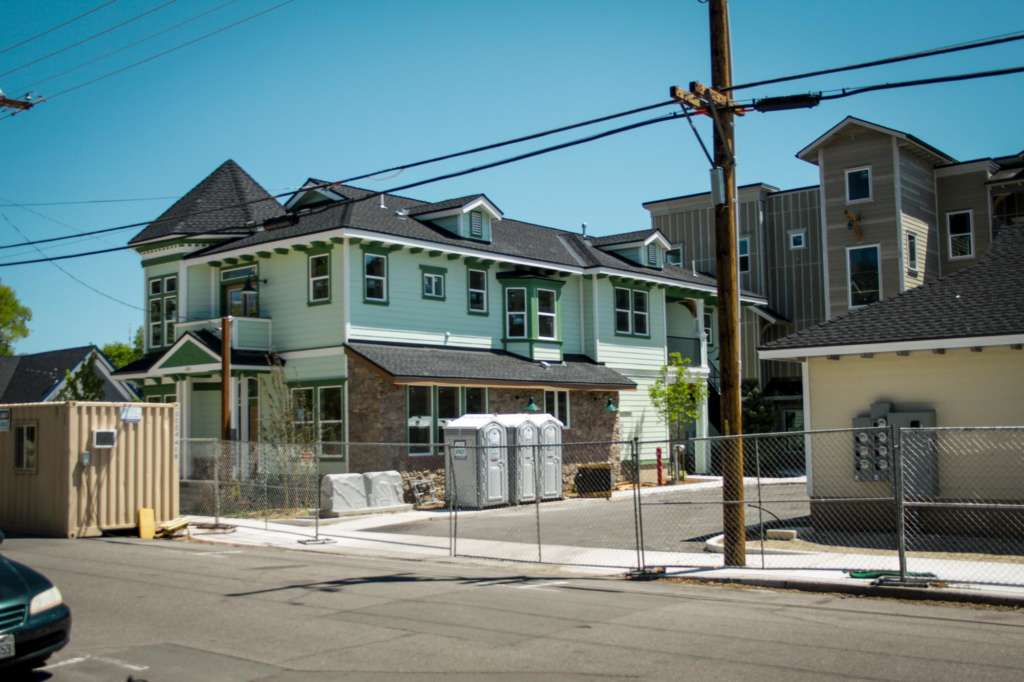 This building also has great attention to detail. It's a good complement to the main building while also being distinct. The whole development looks like it's going to be a welcome addition to Carson City.