NewsCarsonCity brings us word of some ambitious new plans for the Carson Lanes bowling alley at the south end of town. This Carson Street bowling facility would get a complete makeover under the proposed renovations, trimming the actual bowling center down to about 2/3 what it is now and adding retail and office space at the west end. It would also include a complete facelift of the whole place.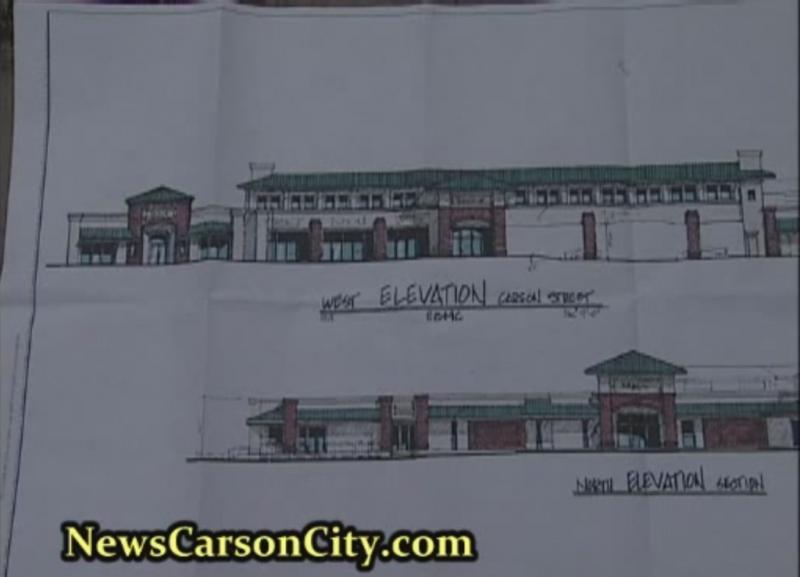 It's definitely ambitious, and perhaps a bit risky considering the current economy and the newly-built Carson-Tahoe Quail Park right across the street, which is unable to find any tenants at the moment. But I guess the economy is only going to be jumpstarted by people who are willing to take the risk on projects like this. So we wish them luck.
Below: the dreary stylings of the bowling alley as it is today.