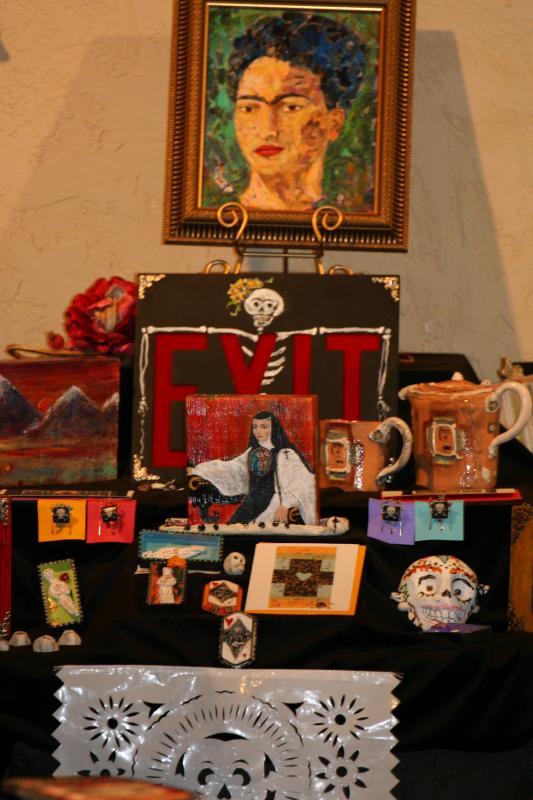 The Nevada State Museum celebrates El D?a de Muertos or Day of the Dead from 10:00 a.m. to 7:00 p.m. on Saturday, November 7, 2009. Day of the Dead is a multicultural celebration of life through death.
According to curator of education Deborah Stevenson, "In this wholesome family holiday, participants learn to deal with death in a healthy way by celebrating the lives of dear ones that has passed away. The holiday has become very popular in recent years and is celebrated in schools, homes, community centers and museums in all 50 states."
The Nevada State Museum's 2009 Day of the Dead celebration includes crafts for all ages, stories, songs, dance, special exhibits, fine art presentations, video, lecture and special bilingual production by Brown Eyes Theater at 3:00 p.m.
Crafts include the popular sugar skulls (calaveras de az?car), fancy paper designs (papel picado), folkloric figurines and paper flowers. Bilingual volunteers will be available to assist children of all ages.
"Visitors can also relax and enjoy food and beverages outside in Loftin Park," said Stevenson.
Day of the Dead a very tender holiday where relatives remember and honor deceased loved ones with great warmth, affection and respect. Special exhibits, called ofrendas, are set up with a display of memorabilia from a departed loved one. This may include a photo of the person, samples of their favorite foods, symbols of activities they loved and bright yellow flowers. Atypical bread called pan de muerto is abundantly displayed during the festival. Sugar skulls are decorated and fancy paper cut-outs add color to the tables.
Sponsors include the Nevada Appeal, Association of Parents and Families, Aztec Bakery, Miriam Silas, Dolores Archuleta-Henderson, Judy Guzman, Claudia Aguilar, Carson City Library, and Friends of the Nevada State Museum.
The Nevada State Museum is located at 600 N. Carson Street. Admission: $6 adults, $4 seniors, and free for museum members and persons under 18. For more information, contact dstevenson@nevadaculture.org or 775/687-4810, ext. 237.