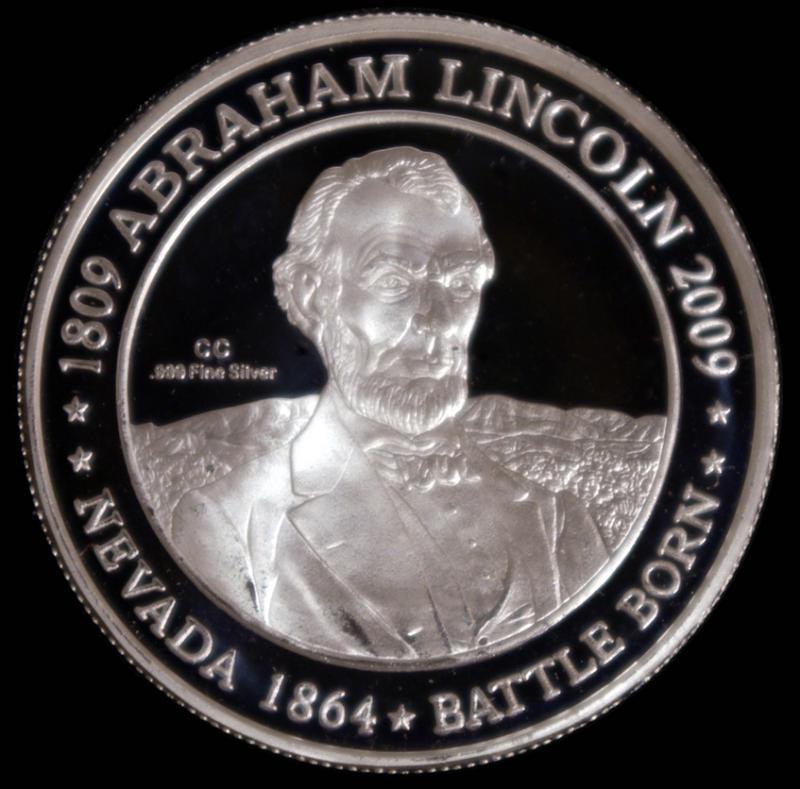 Minting of Commemorative Lincoln Medallion
Free Admission October 31
Carson City, Nev. The Nevada State Museum celebrates Nevada Day with several activities to honor the birth of the Silver State. Free admission, as well as the minting of the Commemorative Lincoln Medallion is part of the celebration.
The Nevada State Museum offers free admission on Saturday, October 31, 2009 in honor of Nevada Day. Guests can tour all of the museum's exhibits from 8:30 a.m. to 4:30 p.m. at no charge.
The Museum is also planning to mint the Lincoln Bicentennial Medallion to go along with the Nevada Day activities to honor the anniversary of the 200th birth of Lincoln. Historic Coin Press No. 1 will be in action Friday, October 30 and Saturday, October 31 from 10:00 a.m. to 3:00 p.m. Both the .999 fine silver and the copper medallion will be minted.
This special commemorative collector's piece is beautifully crafted making it a unique and wonderful memento of our nation and state's celebration in honor of President Lincoln. The copper medallion is designed to compliment the U.S. Mint's new four Lincoln penny designs by leaving spaces on the medallion cardholder to place them with the museum's Lincoln medal. All the Lincoln commemorative medallions will be minted at the Historic Carson City Mint on Coin Press No. 1.
The Nevada Day Parade and the Lincoln medallion are both sponsored by the Abraham Lincoln Bicentennial Committee.
The silver medallion will sell for $ 55.00; the copper set for $ 35.00. To place an order today please call the museum store at 775-687-4810, ext. 234 or 244. The money raised from the sale of the Nevada Lincoln Bicentennial medallion goes to benefit the many programs of the Nevada State Museum. To learn more about Abraham Lincoln and ALBC, please visit www.abrahamlincoln200.org.
The Nevada State Museum is one of seven managed by the state Division of Museums and History, an agency of the Nevada Department of Cultural Affairs. The Department serves Nevada's citizens and visitors through cultural and information management, presentation and promotion of cultural resources, and education. The Department also includes the State Office of Historic Preservation, Nevada State Library and Archives and the Nevada Arts Council. For more information, visit the department's website at www.NevadaCulture.org