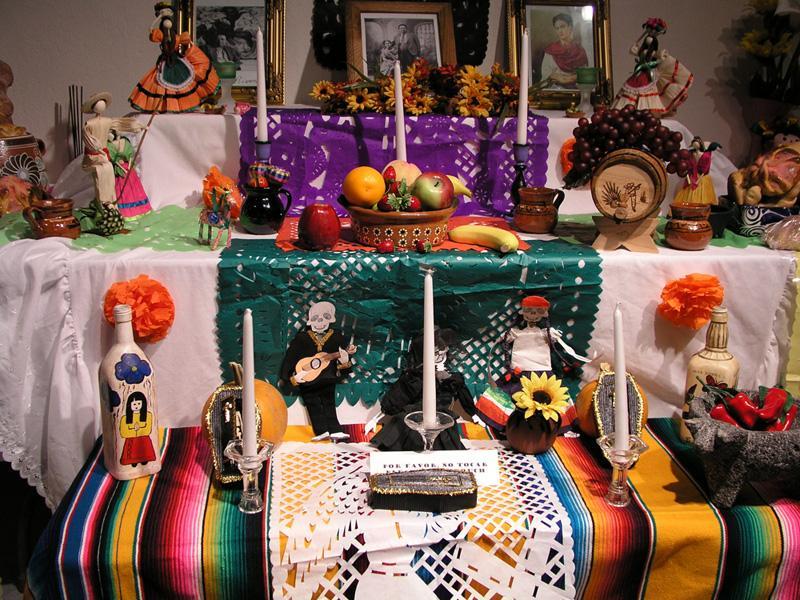 The Nevada State Museum will celebrate El D?a de los Muertos or Day of the Dead from 10:00 a.m. to 4:00 p.m. on Saturday, November 8, 2008. Day of the Dead is a multicultural celebration of life through death.
Day of the Dead Events at Nevada State Museum:

10:00 a.m.: The Day of the Dead celebration begins with stories by Elisa Seiler of the Carson City Library.
11:00 a.m.: Engage in a discussion with Latina artist Dolores Archuleta-Henderson as she shares her personal creative journey through a presentation entitled Art Comes to Life through Day of the Dead. Dolores is a prolific Carson City artist whose creative explorations include painting, sculpture, beadwork, carving, art-wear and jewelry design. Archuleta-Henderson led Day of the Dead teacher workshops through Arizona State University Public Events outreach and worked with Day of the Dead exhibit design at Museo Chicano in Phoenix. She exhibits locally at Kings Gallery and won the 2003 Reno Cinco de Mayo Artist Competition.
10:00 a.m. ? 4:00 p.m.: Get creative with crafts for the whole family upstairs in the auditorium. Decorate sugar skulls (calaveras de az?car), cut fancy paper designs (papel picado), fashion a folkloric figure, make paper flowers or paint a maraca to take home.
Admission is $5 for adults, $3 for seniors, and free for children under 18. For information, call (775) 687-4810.