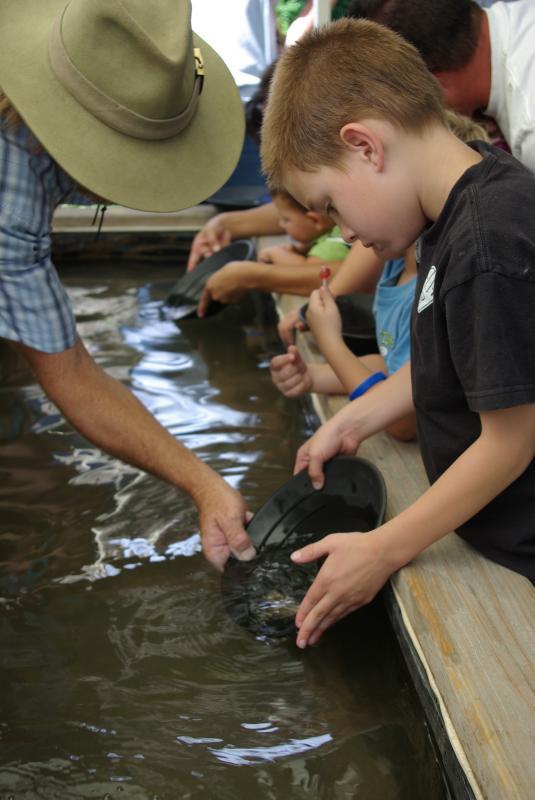 The Nevada State Museum hosts the 2009 Carson City Mint Coin Show, August 21-22. The historic event returns after a one-year hiatus for the construction of the new Dema Guinn Concourse. Coin Show hours are from 8:30 a.m. ? 4:30 p.m. both Friday and Saturday. Be sure to purchase your Lincoln Commemorative Medallions minted on Coin Press No. 1.
Thirty dealers share their expertise and offer free appraisals. Visitors can relax in the newly restored Loftin Park, pan for gold and purchase food and beverages outside the Dema Guinn Concourse. The George Hanepen Trio performs Saturday from noon to 1:00 p.m. outside the Concourse as part of the Jazz Carson City Music Festival.
The Carson City Mint Coin Show is the only coin show in the country held in an historic mint. The U.S. Branch Mint in Carson City, Nevada, began operations in January of 1870. During a span of twenty-three years, the CC Mint produced nearly $50 million face value in gold and silver coins. Collectors covet many of the dates for their extraordinary rarity.
Admission: $6 for adults, $4 for seniors, and free for members and persons under 18; fee includes the coin show and all exhibits. Raffle tickets are $1 each or six for $5. For more information or to purchase raffle tickets, call 775-687-4810, ext. 237 or email dstevenson@nevadaculture.org.