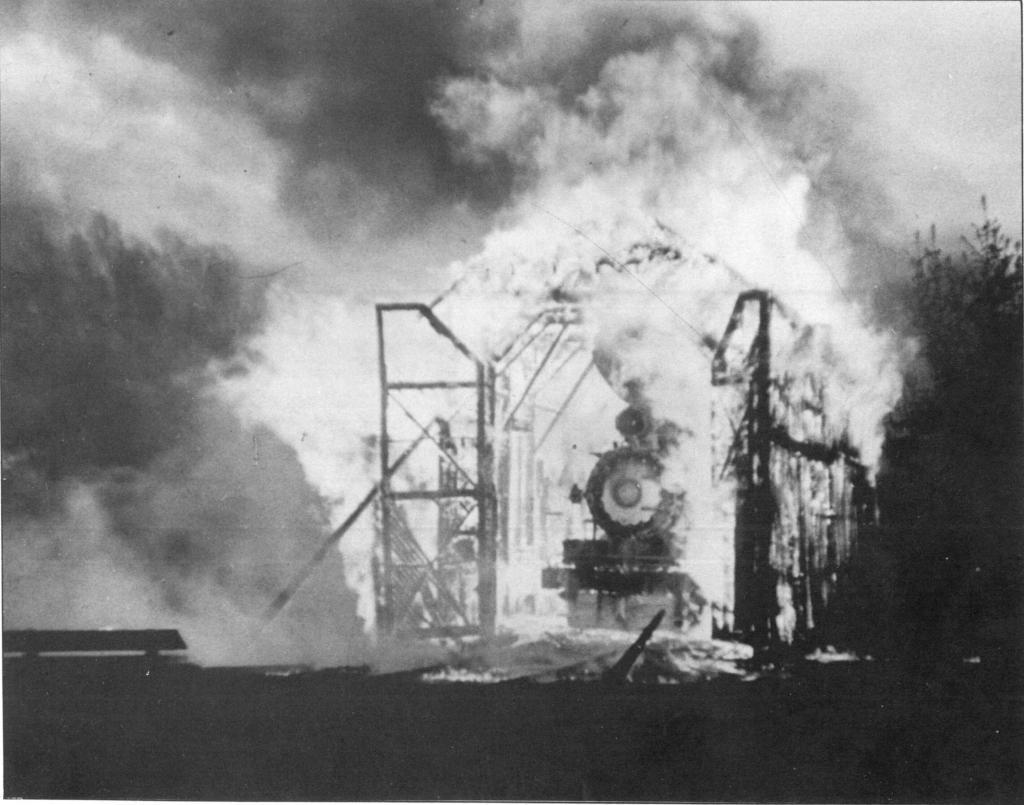 On May 1, 1950, V&T Engine #26 finished its daily run from Reno to Carson City and Minden and back, and was eased backwards into the Reno enginehouse near the banks of the Truckee River. The crew went through their normal routine of shutting her down, and headed home to rest up for the next day's run. The V&T was in its last days, and the line was scheduled to be shut down at the end of the month. #26 only had a few more weeks service ahead of her before she was to be put out to pasture and, most likely, dismantled for scrap. The best she could hope for, probably, would be to be placed in a park or at the state museum, on display as one of the few remaining relics of the glory days of the Virginia and Truckee. No matter what, her days of active service were almost over.
Half an hour after the doors of the old wooden enginehouse were locked, a fire alarm went up on the east side of Reno. Firefighters arrived to find the enginehouse engulfed in flames, with Engine 26 still stowed away inside. Some glowing ember or spark from the engine must have made its way into some flammable material left around the shop, and ignited the blaze. Firefighters did their best, but it was too late. The enginehouse was completely destroyed, and the engine reduced to a charred pile of scrap. Sentimentalists surmised that Engine 26, knowing of her fate, decided to go out in the most spectacular way possible.
Photographer Bill Beatty had taken pictures of the engine being put away for the night, so he was still close by and able to come back and take this dramatic photo.
More photos of the engine, and the Reno enginehouse, can be found at the WNHPC.