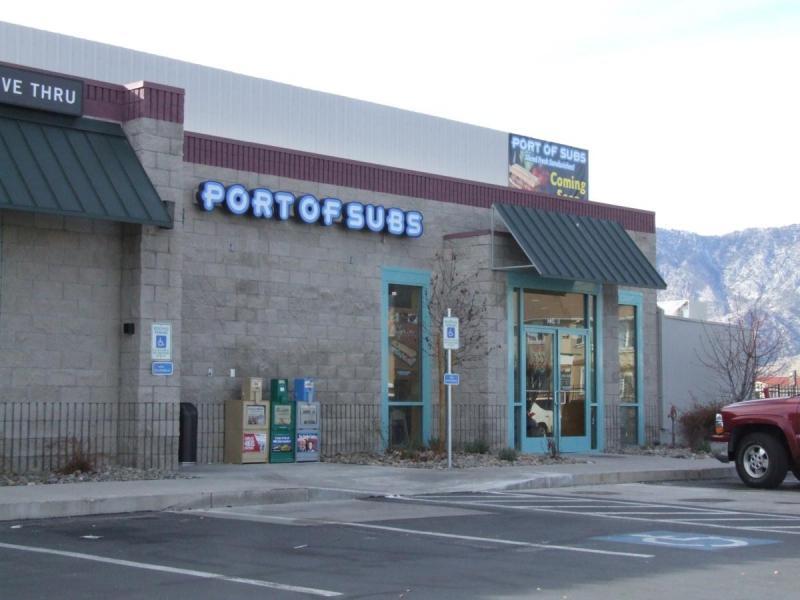 It seems like it was really recently that the new Port of Subs in Minden opened, in the back half of what used to be the old Wendy's building. In fact it was on November 22, 2006, 16 months ago. But we went there today to get some lunch, and were met with a bit of a surprise.
"This Store Is Closed"
Please visit one of our other restaurants located nearby. We apologize for any inconvenience.
So I guess the Port of Subs didn't fly. You'd think it would have, being right next to the high school and getting all that lunch business. But maybe that wasn't enough, or maybe the competition from Quizno's and Subway was too much. Wendy's wasn't able to make it in that location, after all. It must be a cursed building. Maybe Starbucks, which is still open in the front half, will have better luck.
Looking inside, you can see that Port of Subs took everything with them when they left. Even the counter. They left the ficus, though.