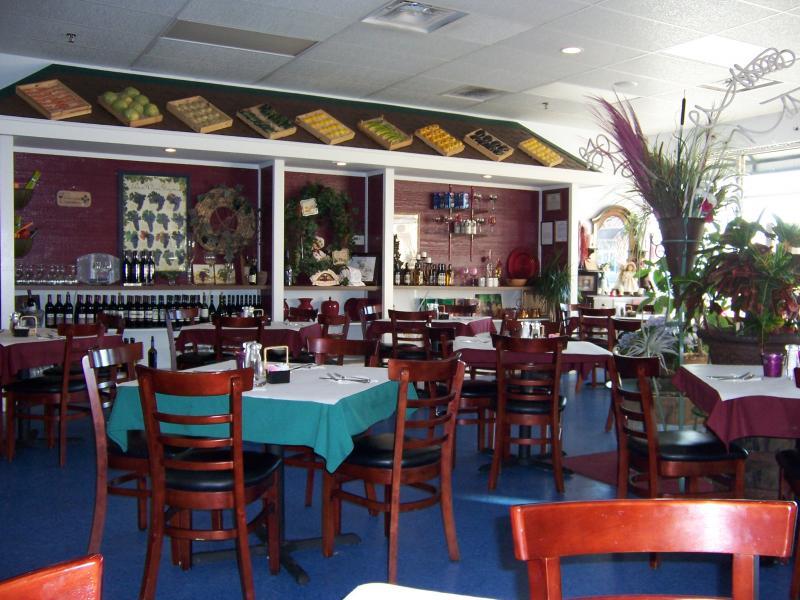 Carson City's Hidden Gem. You'd never think so, looking at Khristopher's Cafes' unpromising retail-strip storefront from the street. But once you step through the door, you'll find the d?cor relaxing, the smell inviting, while the food is out of this world.
This hidden gem is located on the hill at 963 Topsy Lane, Suite #312. We didn't know it existed and I can guarantee that most people outside of the neighborhood don't either. Well, you're missing out.
The caf?, with no more than 11 tables offers a very warm and cozy setting. The fare is standard caf?, although executed to a much higher than standard level. They serve breakfast, lunch, and dinner and are open at 7am every morning. They have salads, sandwiches, and pasta, and a nice selection of breakfast options prepared fresh daily. This morning I opted for the Sun Dried Tomato & Feta Cheese Scramble with Red Rosemary Home-Style Potatoes. My husband had the Breakfast Burrito and for the first time, ever had one without putting Tabasco on it. It didn't need it!
The soothing Italian Arias and the tastefully appointed d?cor are the perfect setting for that special meal at prices that are extremely fair. This one I highly recommend.