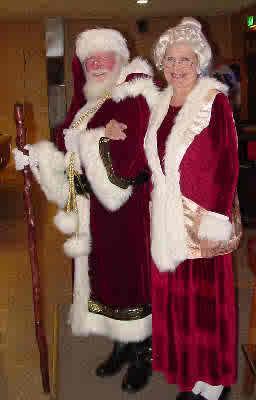 The spirit and joy of Christmas and the Holiday Season lives on in the hearts of Carson City residents. For twenty years Maxine and Fred Nietz have been working and planning on the annual tree lighting ceremonies held each year on the Capitol Grounds.
It begins tonight at 5:30 pm with the lighting of the state tree and runs to 6:30 pm. The lighting is put in place by the Capitol Building maintenance and the Carson City Public Works Department. Throughout the years Maxine and Fred have worked with three governors to put this together. The city begins the holiday season with the sparkle of lights, song and the smiles of children and adults alike.
This year the 5th grade Music Students Singing Ensemble will be singing with 300 students. Mary Law heads the group of music teachers in preparing what is sure to be a cheerful and memorable performance. The Carson Middle School Handbell Choir will be adding the charming sounds of bells to ring in the spirit and joys that Christmas brings to each of us.
Reindeer will again will be returning to Carson City thanks to Willow Bill. The herd will be resting on the capitol grounds. You can see the reindeer heading there on Route 395. The herd stretches for 45 miles. Each one of the reindeer are in sight of another. The willow reindeer were made by the proud elementary school children throughout Carson City. Great Job Kids and thanks Bill! Willow Bill hopes to build this herd to cover 80 miles of Route 395 with the help of the school children.
Hoofbeats N Carriages has supplied the transportation for Santa and Mrs. Claus. It's a Victorian horse drawn carriage! Watch for their arrival? I hear they have candy canes!
The Governor and Mayor will be joined by 2 lovely ladies, Christina Keegan -Miss Nevada and Angelina Ligouri -Miss Carson City at the ceremonies. It sounds like a nice night out tonight. Why not pick up a cup of hot chocolate and join us for the fun. Photo courtesy of Maxine and Fred Nietz and thanks to Santa?s special helper Ray Smith.