Our little Presbyterian Church here in Carson City has found itself at the center of quite a controversy. At the heart of the matter is one little question: if an historical landmark is privately owned, does the owner have the right to demolish it if they want? Certainly controversy like this has flamed up before, when the V&T Roundhouse in Carson City was torn down in the late 80s, and when the Mapes Hotel in Reno was imploded in 2000. Both demolitions had preservationists up in arms, but the buildings were crumbling and sitting unused, and nobody was stepping forward with the money to save them.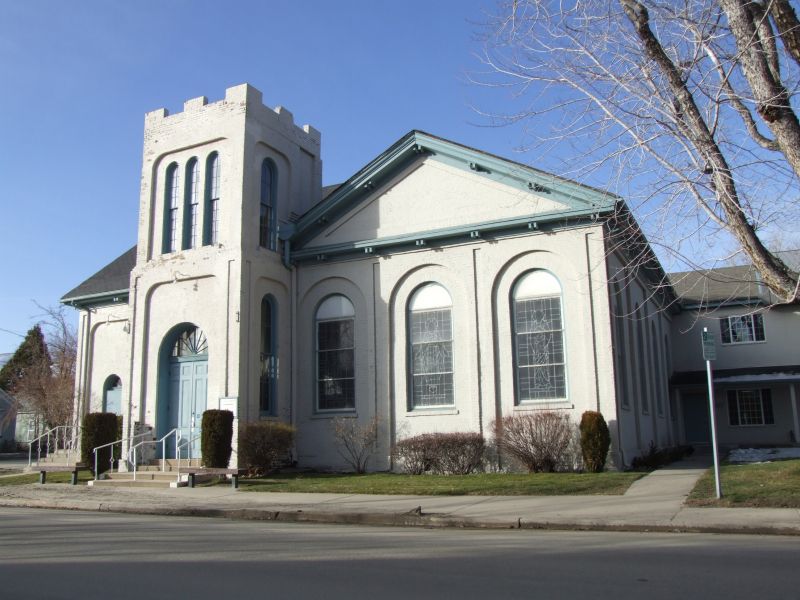 Now it's the Presbyterian Church on Nevada Street in Carson City. Construction on the church was started in 1862, before Nevada even became a state. The congregation ran out of money, and it wasn't until Mark Twain put on a fundrasier in 1864 that the structure was actually completed. The building has been added on to a couple of times since then, but the main sanctuary, the 1864 original, has not aged well. It has been found to be structurally unsound, and probably wouldn't stand up to an earthquake. The congregation hasn't used it for services for a few years now, both because of the structural issues and because they've just plain outgrown it. Even if it were sound, it still wouldn't be big enough for their needs.
So, they want to tear it down and build a replacement. The replacement will use some of the same stone and stained glass, and it will be similar in character to the church that's there now. But it will use modern construction and materials throughout, and will be much larger inside so it can serve them for the next 140 years. And here's where they run into a problem. Because the church is a historic structure, and in the historic district, their demolition request has to be reviewed and approved by the Carson City Historic Resources Commission. A commission meeting was held on January 12, 2006 to discuss the request, and over 50 people showed up. Most of them were citizens who were concerned about losing the historic structure, but there were also representatives from Preserve Nevada and the State Historic Preservation Office present. This crowd tried to make the case for preservation, but the church wasn't hearing it. For one thing, renovation would cost between $2 and $5 million, where the church only has $1.7 million budgeted for the new building. And, even if it were restored, it still doesn't fit their needs. The Historic Commission postponed making a decision, asking for more information and further study on the feasibility of renovation. There was another Commission meeting just last week, and again they postponed making a decision. But this time there were representatives from the City government on hand to help with the renovation. They offered to bring in more structural engineers, to get a second opinion on the state of the building and how much it would cost to renovate. The church responded by saying that they were happy with their own engineers, and really really don't want to keep the building around. They just want to knock it down and start fresh.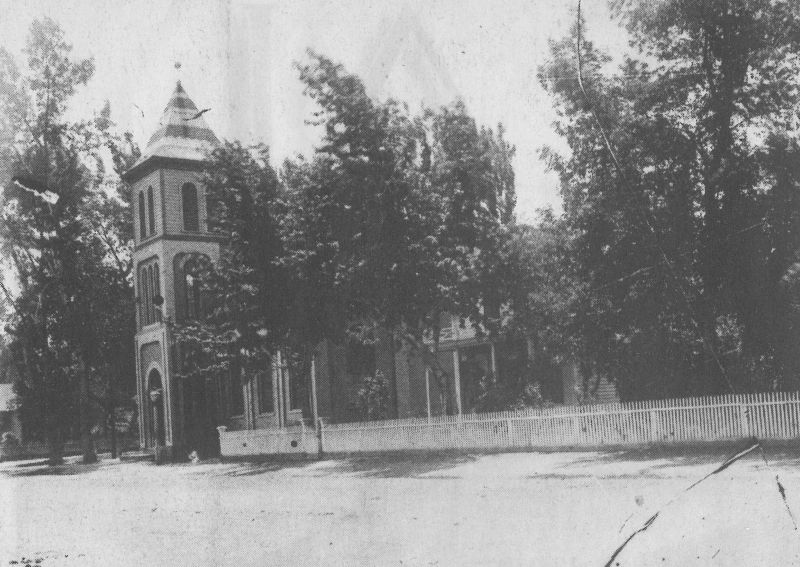 The church in 1899.
So this is where we stand today. The church wants the building gone, and the City, State, and citizens want it to stay. Nothing will be decided until March 9th, at the next meeting of the Historic Commission. And they may decide to postpone it again. But even if they reject the request, the Church can still appeal the decision. So it looks like this controversy is going to carry on for quite a while.
And it's a hard one to pick sides on. I mean, preservation is always something to strive for, and nobody wants to lose a building that's that old. But on the other hand, the church owns the building, they own the land, and they should be able to do what they want with it. If the structure is useless to them, don't they have the right to get rid of it?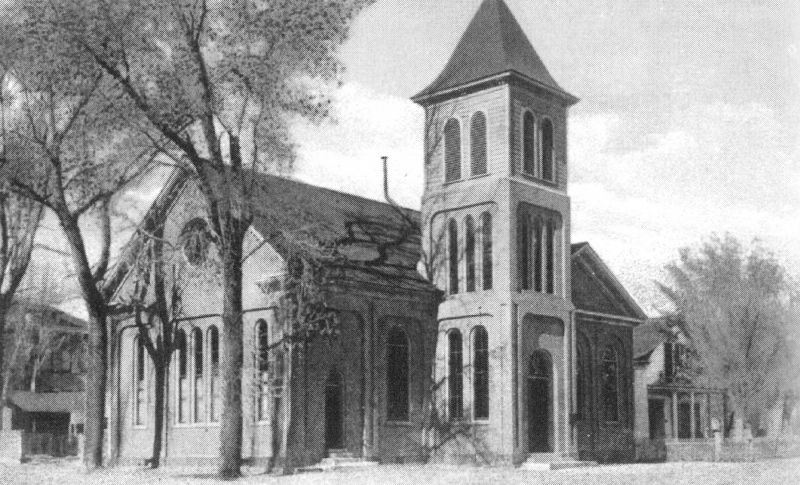 The church in 1905.
A lot of these same points are being made in the Letters to the Editor section of the Nevada Appeal. There are letters from people in the community, saying the building needs to be saved not just because of its age but also because of its connection to Mark Twain. Then there are church members saying that if you're not a member of the congregation then you should butt out; this doesn't concern you and your opinion is irrelevant. Some of the opinions can be found on this page, this page, this page and an editorial on this page.
Another possibility that has been raised is the same one the Catholic Church faced a few years ago. They had outgrown the church on King Street, which was built in 1871. But instead of toying with the idea of remodeling it or tearing it down, they built a brand new church on Lompa Street and had the old one deconsecrated. They then sold it to the Brewery Arts Center, and it is now used as a performance hall. So why can't the Presbyterian Church move to a different part of town, wipe their hands clean of the old building, and let someone else worry about the cost of renovation? I guess Presbyterians must be more stubborn than Catholics, because they've said they're not budging from that spot.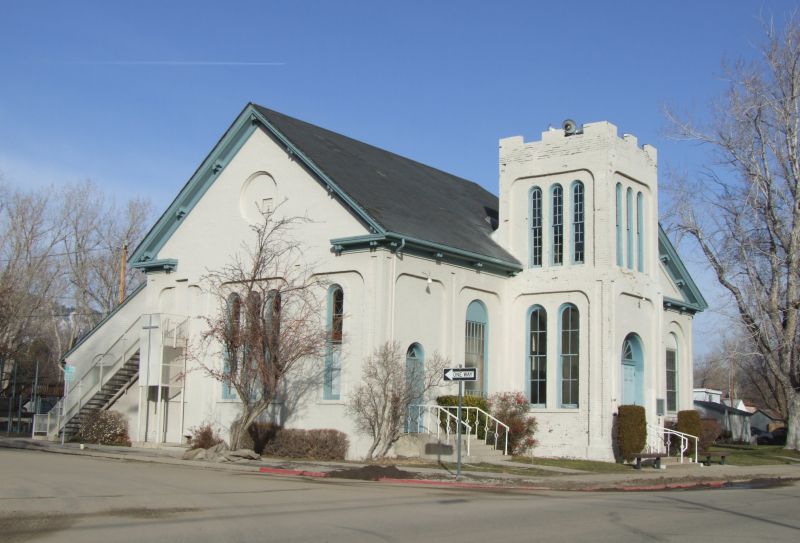 So they don't want money, they don't want donations, they don't want to move. They just want the right to tear down their building and get something new, something that will work better for them. Will they get it? Should they get it? Personally I'm torn. There have been far too many big old buildings in Carson City torn down for the wrong reasons, and we're starting to run out. We need to save as many as we can. And I've certainly never been one to side with a religious group on anything. But, I'm enough of a libertarian to know that's it's wrong for the government to tell someone, or a group of someones, what they can and can't do with their own private property. So if they want to demolish the church, we shouldn't have the power to stop them.
What do you think?