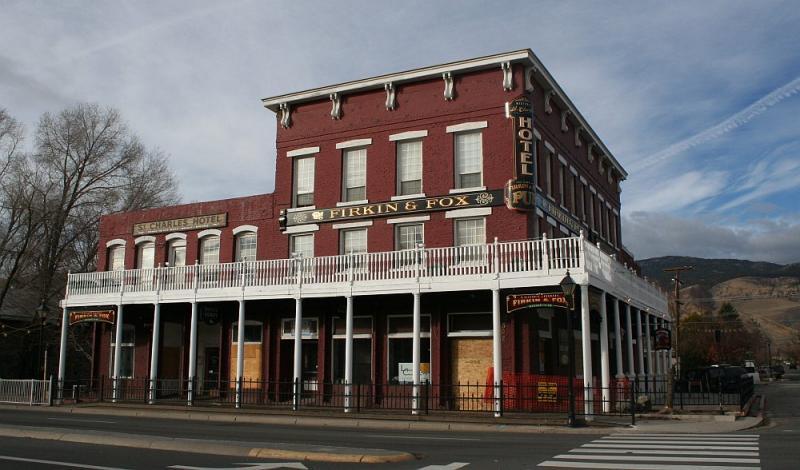 There's been a lot of construction activity going on at the St. Charles Hotel lately. They're working to build the Firkin and Fox Pub in the first floor restaurant/bar space. This is the new English pub that I first wrote about back in July. Construction on the restaurant is coming along nicely, but one of the side effects is that the spirit of renovation is spreading to the outside of the building, and the old hotel is being spruced up a little bit too. Mostly through the use of new signs, but it's a little change that make a big difference. Let's look.

The interior of the bar. They're leaving the old brick walls untouched, and putting in a nice dark wood to complement it.

The dining room. The booths here have the same dark wood as the bar.

This new Firkin and Fox sign takes the spot where the old St. Charles sign used to be. But on the right, you can see that they've also put up a corner sign, facing out at 45 degrees. This is good, because it's the perfect angle to see it from Carson Street. And, it advertises both the hotel and the restaurant.

I really like this new sign, advertising the hotel itself. It looks so authentically old that I had to go back in my archives to make sure it wasn't there before.