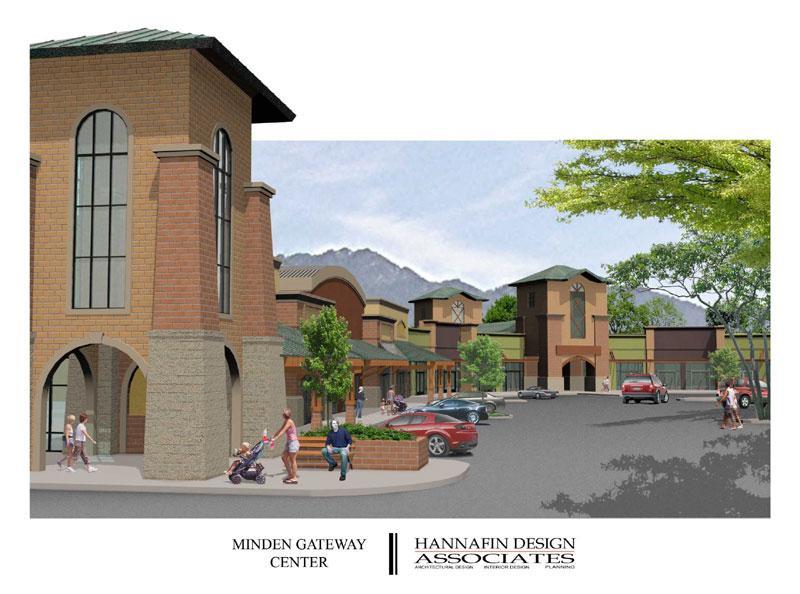 It seems some Minden residents aren't happy with the plans for the Minden Gateway Center commercial center, which would feature dining, shopping, and a three-story hotel at the corner of Hwys 395 and 88 at the north end of town. At issue specifically is the hotel, which under the current plans is practically being built in people's backyards, blocking their view of, well, everything, as well as giving hotel guests a direct view into their kitchens and bedrooms.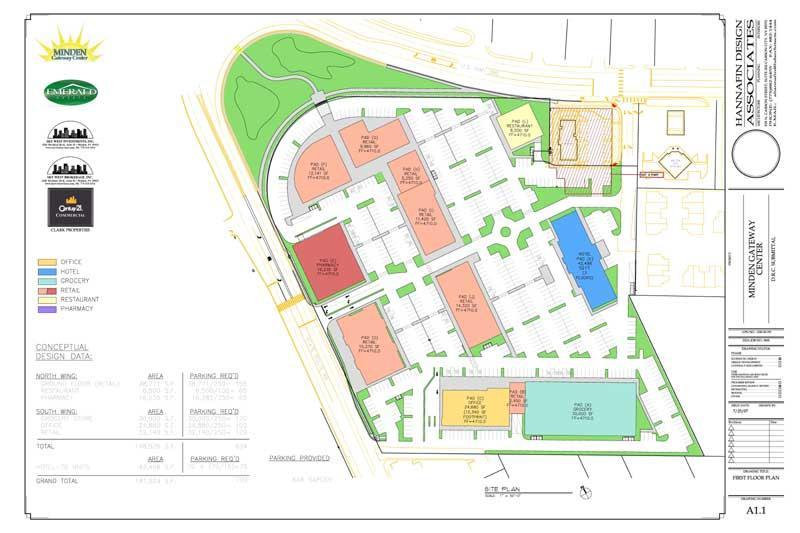 The hotel is in blue, green is a supermarket, red is a drug store.
It would be a shame to see the whole deal fall through just because of this, though. Hopefully the developer is open to making a few changes to make the neighbors happy. There have been plans tossed around for that intersection for decades now, but these newest ones are the first ones that really smell real to me. Long-timers will remember that for years there was a sign at the corner advertising "Coming Soon – Safeway!" The sign, I think, was even replaced with a newer one once, but Safeway never arrived. And across the street, next to where the Minden Medical Center now sits, there were plans for a large hotel/casino resort to anchor the north end of town and provide competition for CVI's customers. All of those projects fell though. The Minden Gateway has some momentum behind it right now, but this pushback from residents might slow it down a bit. Plus, there's the fact that the footings of the new Bully's Sports bar, which was being built next door to the new Arby's, have remained half-poured and neglected for months now, which makes me think even that small project died. Something big like the Minden Gateway might just be another failed project that we talk about five years from now, saying "remember when" as we look out over a weed-strewn empty lot.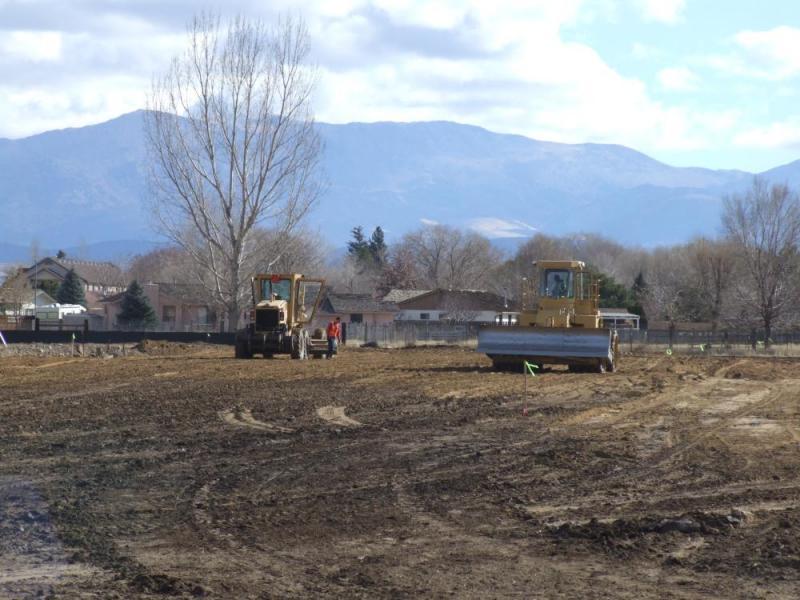 Clearing the land for MGC, November 28, 2006.