Ward Kimball was one of Walt Disney's top animators in the 1940s and 50s, working on Pinocchio, Dumbo, Alice in Wonderland, Peter Pan, and many other films. But he was also a huge railroad buff, as were most of the Disney folks, including Walt himself (why do you think there's a train at Disneyland?) But Ward was the biggest railfan of the bunch, even building a full-size railroad in his own backyard, an idea which Walt copied for his own house.
Ward Kimball also used to love coming to Carson City, because back in the 1940s the Virginia & Truckee Railroad was still running. He would make the drive up from LA, ride the train, and take tons of pictures. And he would do what he did best, draw. During an excursion in 1941 he drew this "map" of the V&T route, which I came across while reading the book The Bonanza Road.
There are so many great little details in this map, like the Washoe Zephyr, the guy crawling through the Sutro Tunnel, the sleeping Paiute Indian, or the cow on the tracks. But there were a few I just had to pull out and highlight.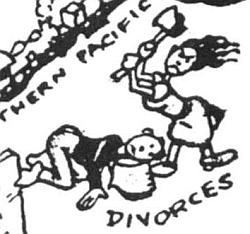 Divorce was rougher in the old days.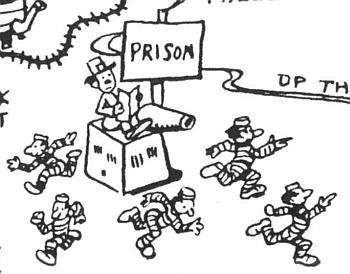 The Nevada Department of Corrections, hard at work.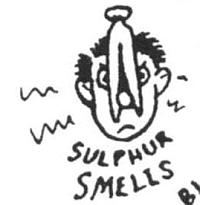 Roll up your windows when driving through Steamboat.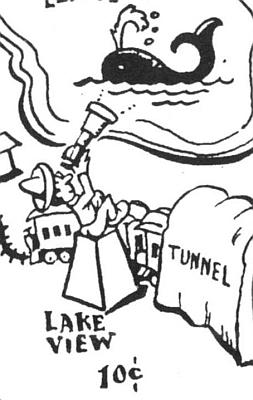 Lake View, 10 cents.