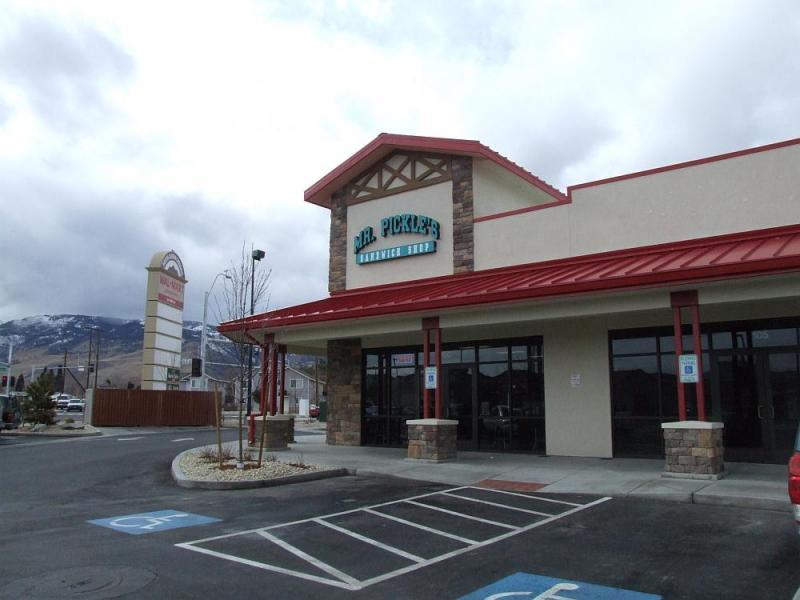 Ever heard of Mr. Pickle's Sandwich Shop? Me neither, at least until last Christmas when we drove over to Sacramento and saw them everywhere. But the Sacramento area has plenty of restaurants I've never heard of, so I really didn't give Mr. Pickle's a second thought. Looked like just another sandwich place.
So we got home to Carson City, and within a week I heard about what new restaurant opening up in town? That's right, a Mr. Pickle's. The place we had never heard of. So of course we had to travel over there for lunch and check them out.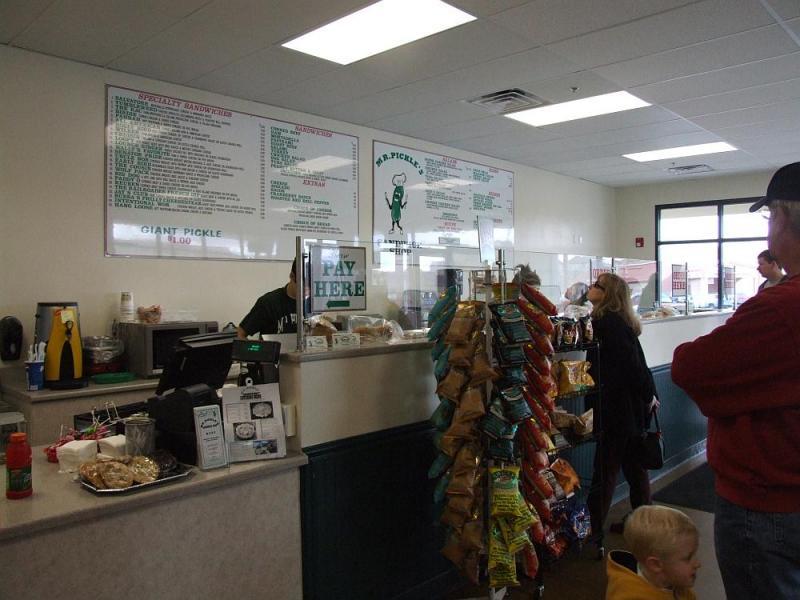 And you know what? It's really pretty good. You'd never know it by looking at the inside of the place. You'd never even know it was a chain restaurant. The inside is so bland and the sign almost looks homemade, so if I hadn't seem them in Sacramento I would have thought it was just some local operation.
The food is super good and super filling, though. My wife got a turkey sandwich, and she was only able to eat about a third of it. I had a #16 – "The Cousin", basically a chicken parmesan sandwich. I chowed down the whole thing, and now I'm thinking I might have to skip dinner.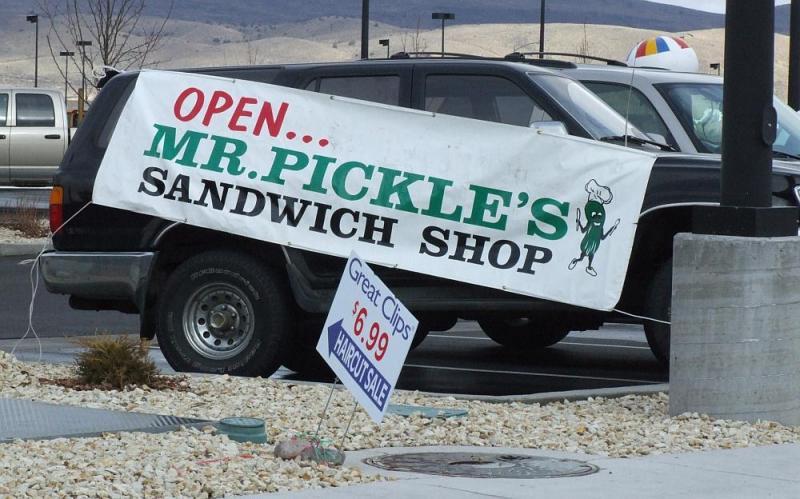 So Mr. Pickle's has been added to our list of good eats, if you're in the mood for a filling sandwich. If you want to go try it out yourself, it's located in the North Carson Crossing shopping center, right next to the new College Parkway Wal*Mart. I added it to the Around Carson Dining Guide, and the Carson City store also apparently has its own website at www.mrpicklescc.com, but it doesn't seem to be working now.
And don't forget to get a "Giant Pickle" to go!